In this post we discuss everything you need to know about visiting Edge, an observation deck with great views of New York City in the Hudson Yards neighborhood. We'll start with the basics of visiting before discussing our visit and whether or not we feel Edge is worth the price.
Basics of Visiting Edge Observation Deck
Where is Edge located in New York City?
Edge is located on the 100th and 101st floors of 30 Hudson Yards, a skyscraper in the new Hudson Yards development in Manhattan's West Side.
The easiest way to get to Edge is generally going to be to take the 7 train to its terminus at 34 Street-Hudson Yards. This station sits under Bella Abzug Park. Exiting the station, you can look for the very distinct Vessel structure, from which 30 Hudson Yards is located right across the street. (Note: Vessel is closed as of this update. If it reopened, it would be a good activity to pair with Edge.)
The entrance to Edge is located on the fourth floor of 30 Hudson Yards. The "Beyond the Edge" gift shop is also on that floor, and once you find the store the ticket counter and entrance to Edge are right next to it.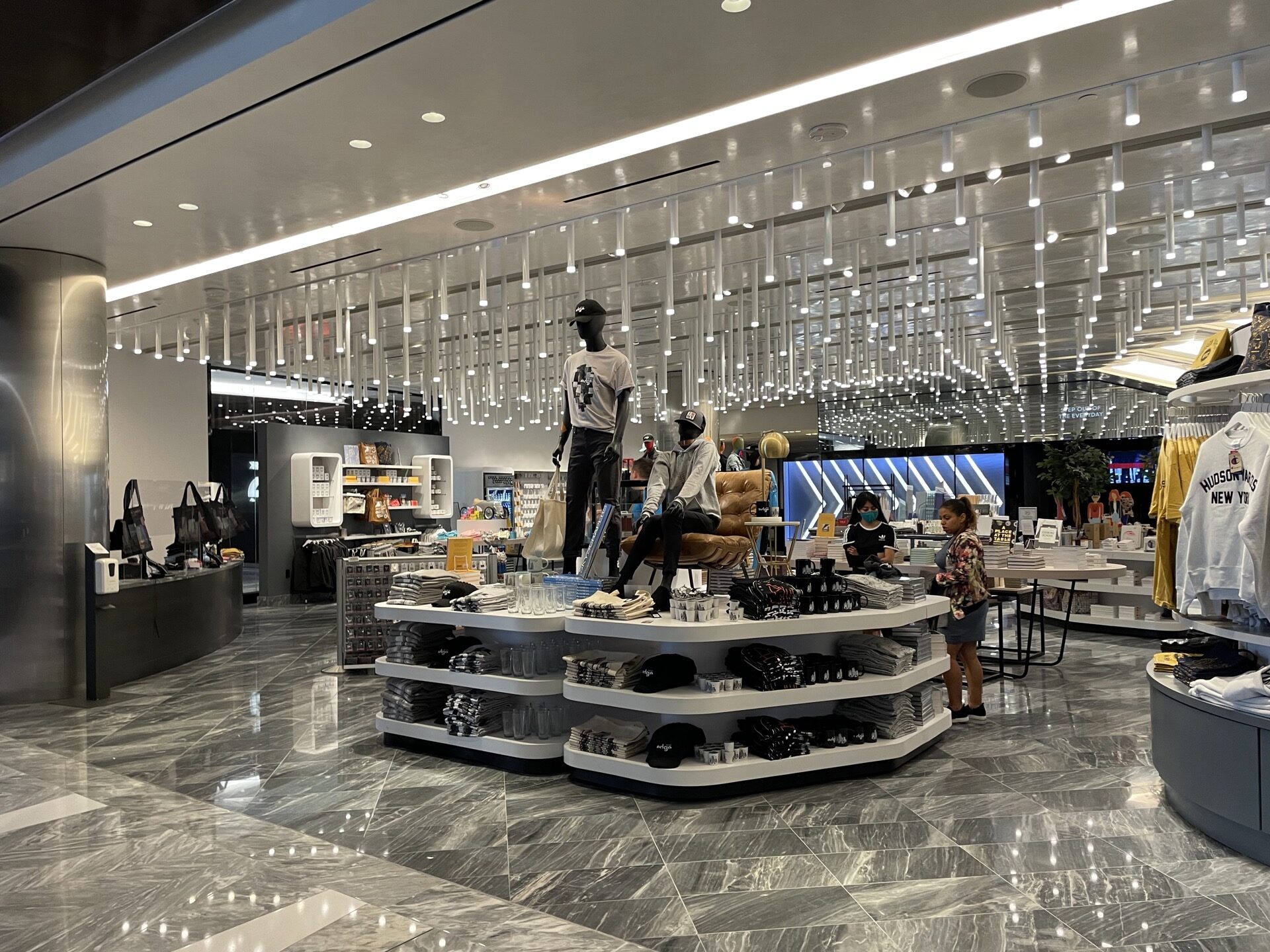 How much are tickets for Edge?
As of this update, tickets for Edge start at $38 for adults ($33 child, $36 senior). Peak dates come at a premium of $4, and sunset comes at a premium of $10. So an adult seeing sunset on a peak date will pay $52 plus tax for the ticket.
Standard tickets come with a specific hour for you to enter. There is also a Flex Pass ticket for about $20 more than the standard ticket. Flex Pass allows you to book a full day and enter once anytime during that day. This ticket is probably most useful if sunset times are fully booked.
There are champagne and premium (champagne+photo package) options. The standard tickets also have various add ons available, but we're not going into those.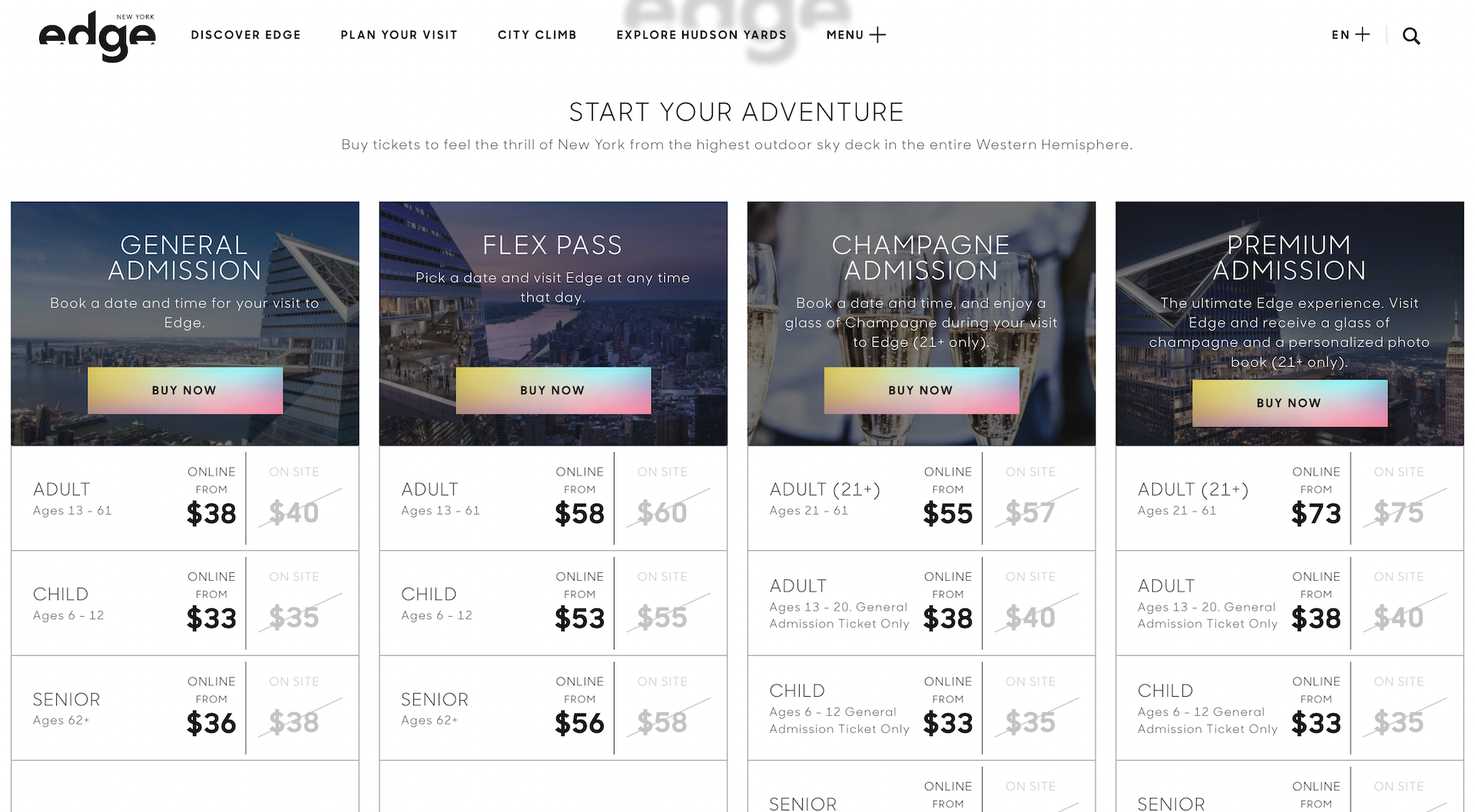 Where can I buy Edge tickets?
You can buy Edge tickets online or at various spots in 30 Hudson Yards, including right at the entrance to Edge. We strongly recommend buying online. Times can get fully booked, and sunset in particular regularly gets fully booked. Tickets also cost $2 more onsite.
Are reservations required for Edge?
When you buy your tickets for Edge you'll pick an hour time slot during which you can enter. The more expensive Flex Pass tickets require you only to pick a day. Then you can enter once anytime on that date.
Is Edge a part of CityPass New York?
Edge is not a part of the standard New York CityPass, but it is a part of the alternative C3 pass option.
Making a visit to New York City? Start planning your trip with our New York City Three Day Itinerary!
How long do you need to visit Edge?
Since there can be waits to ride the elevators, I'd recommend budgeting at least an hour for your visit. We spent about 90 minutes from arriving at the building to exiting with no lines at all, including a break for a snack and a lot of time corralling Zoe in the store. Two hours is probably going to be more than enough for most everyone, but if you are big into photography / instagram, want to have a leisurely drink / snack, and don't want lines to ruin your plans, then plan for 2.5 to 3 hours.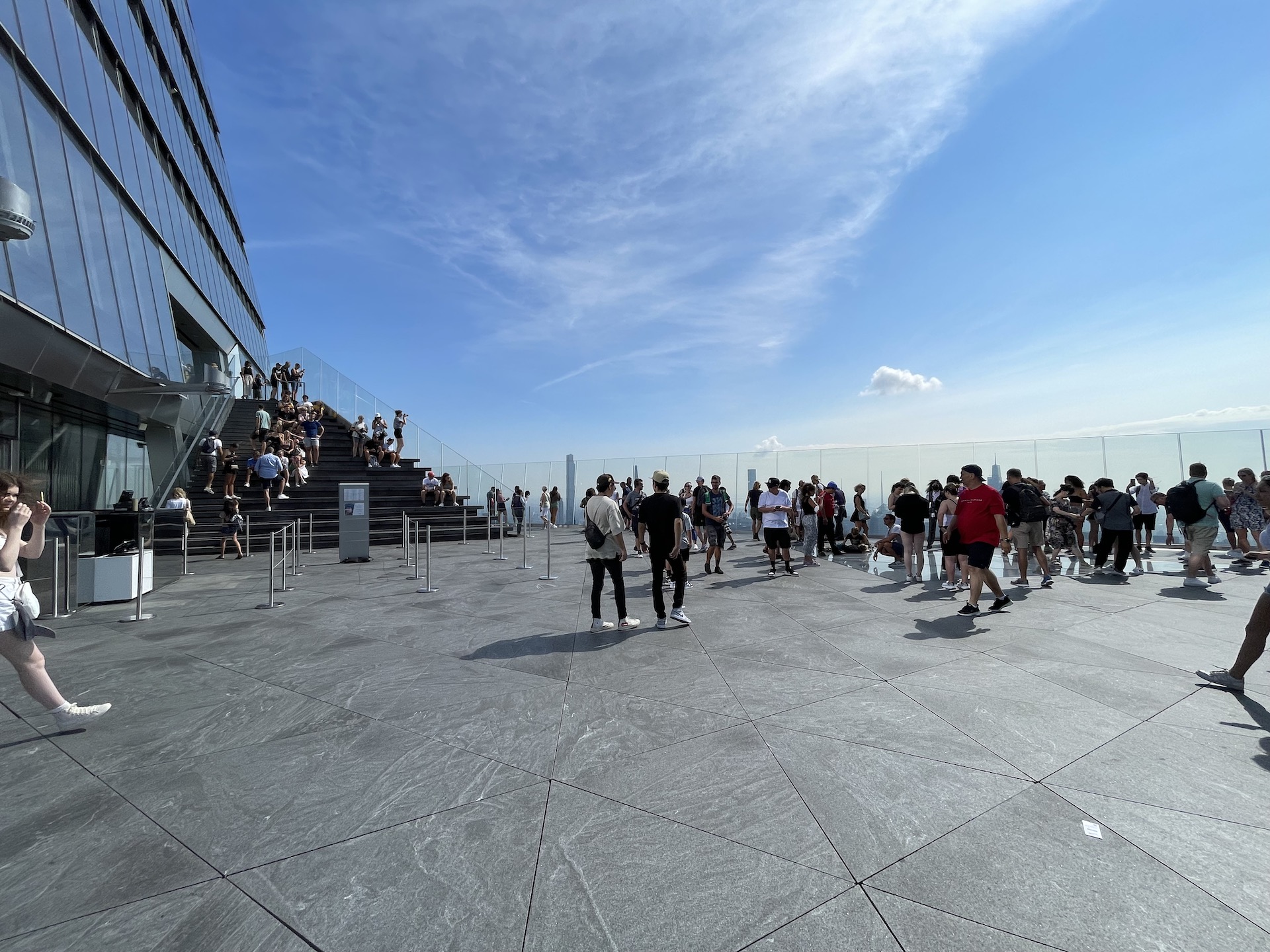 What is City Climb?
City Climb is an attraction at Edge where guests are secured in climbing gear and get to walk to the nearly very top of the building and lean out over the city. We won't be covering it in this post.
What happens to Edge in bad weather?
Edge's outdoor observation deck can close in bad weather. Personally, since the outdoor deck is an essential part of the visit, I'd be very cautious about planning a visit too far in advance.
If you're planning a trip and have some flexibility, I'd recommend keeping an eye on availability on the website. If lots of times remain open, then you might want to wait until your trip to book the day with the clearest skies.
Our Visit to Edge Observation Deck
I booked a visit for Zoe and me to Edge in the morning the day I wanted to visit. The skies weren't perfectly clear, but with no rain at all in the forecast, it seemed like a good day.
The online booking interface was totally intuitive. Since Zoe is under 6 years old they didn't require a ticket. For a single adult admission I paid $45.73 after tax (this was a peak day). I immediately received an email with the scannable barcode.
We took the 7 train to 34 Street-Hudson Yards, exiting into Bella Abzug Park and immediately heading toward Vessel. Zoe enjoyed the rather standard fountains in the park more than any other part of the experience (except maybe the train).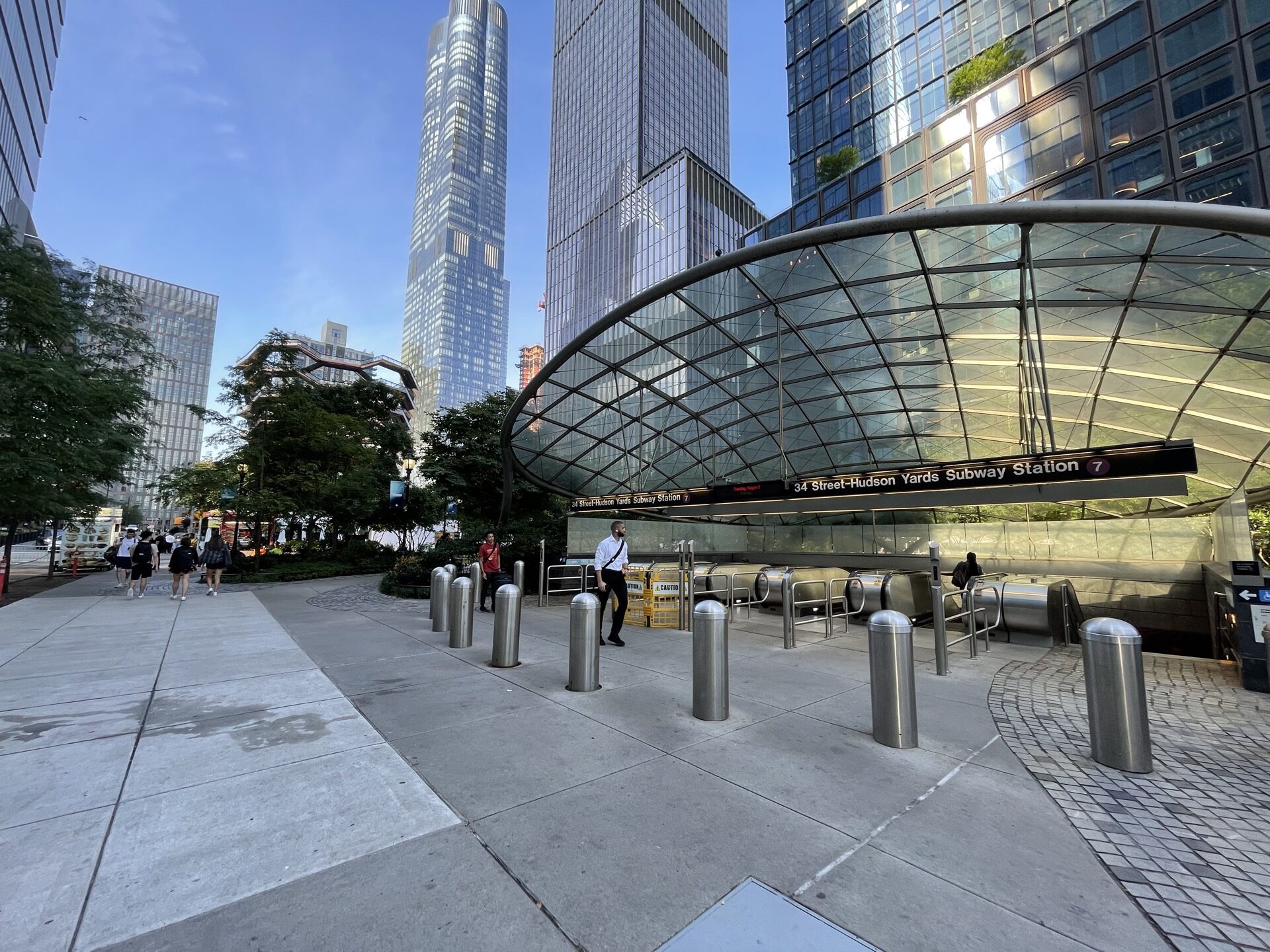 There's a door specifically marked as an entrance for Edge along Hudson Blvd, opposite Vessel, with the address "20 Hudson Yards." This entrance (actually only the exit door was unlocked) leads to a set of express elevators to the fourth floor. There are also some ticket kiosks outside the elevator. Any entrance / elevator that gets you to the fourth floor is going to be fine, though.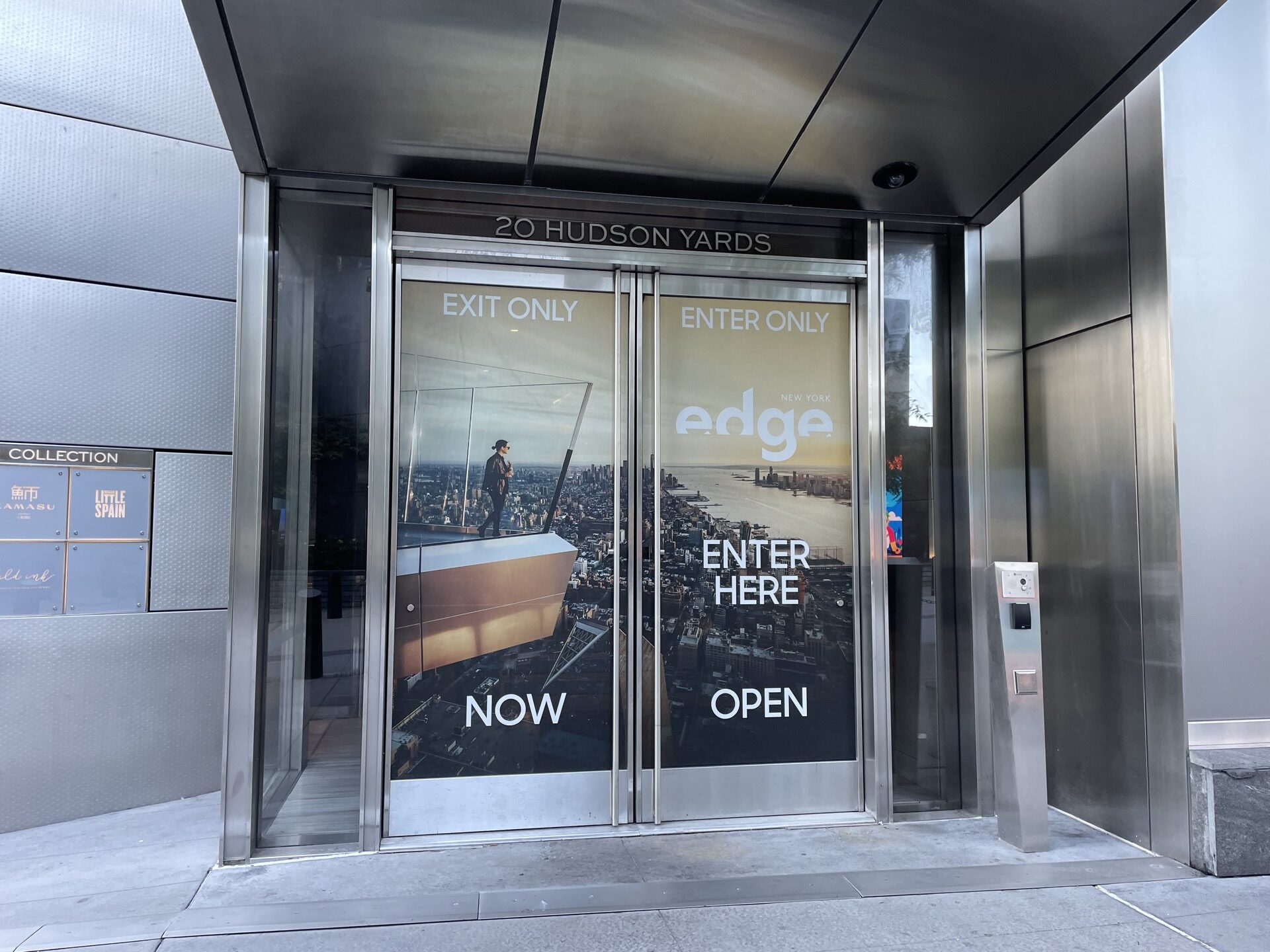 The store is the most prominent part of Edge on the fourth floor, but the ticket desk and entrance is right next to it.
There was no line when I arrived in the middle of my hour-long window, so I scanned right in. As you walk to the elevator that takes you to the 100th floor, you'll pass by some pretty cool displays about the engineering involved in the Hudson Yards project.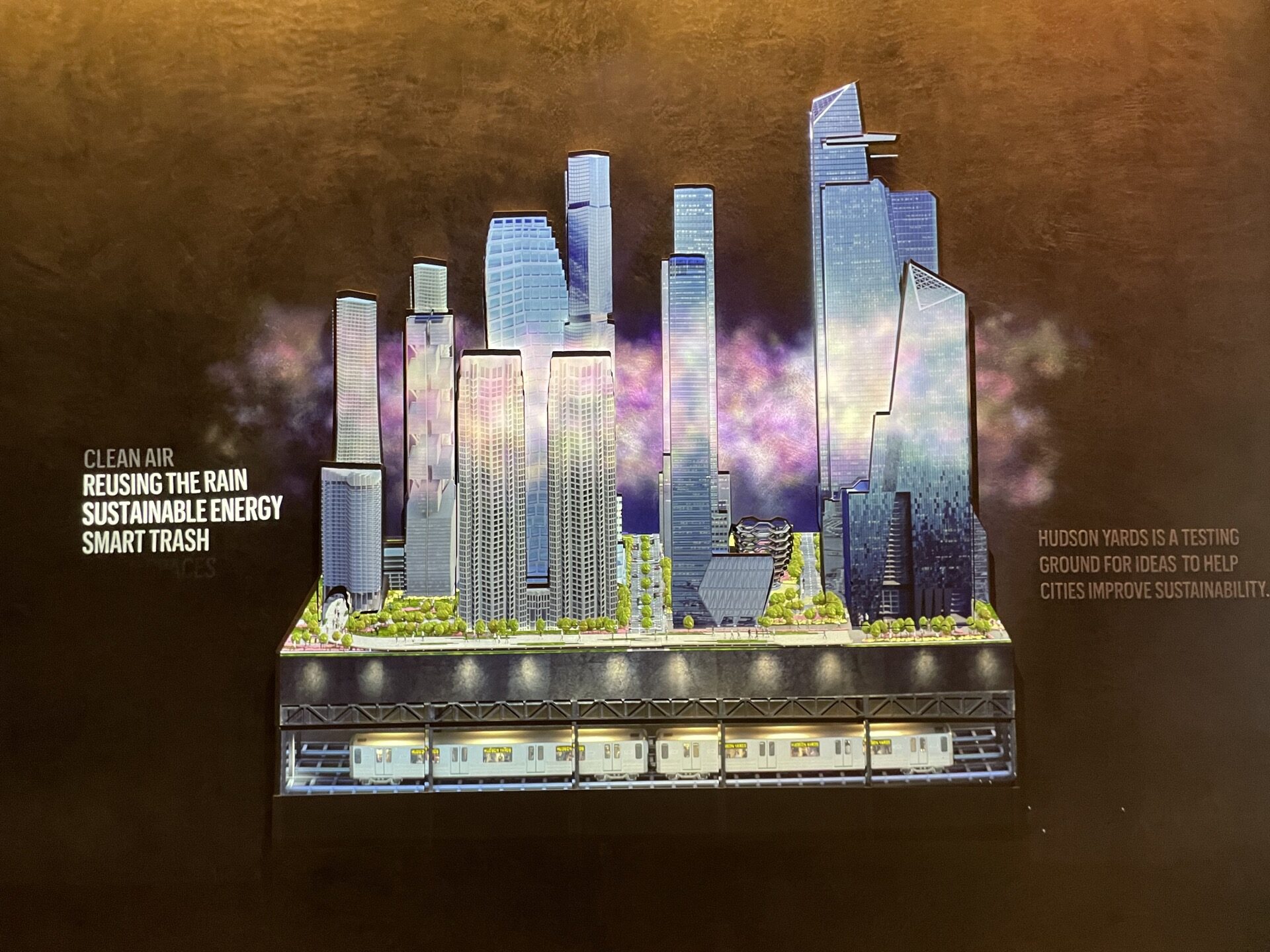 The elevator ride to the top is about a minute trip. The sides of the elevator are all screens, and as you go up the city is drawn around you. It's a pretty fun effect.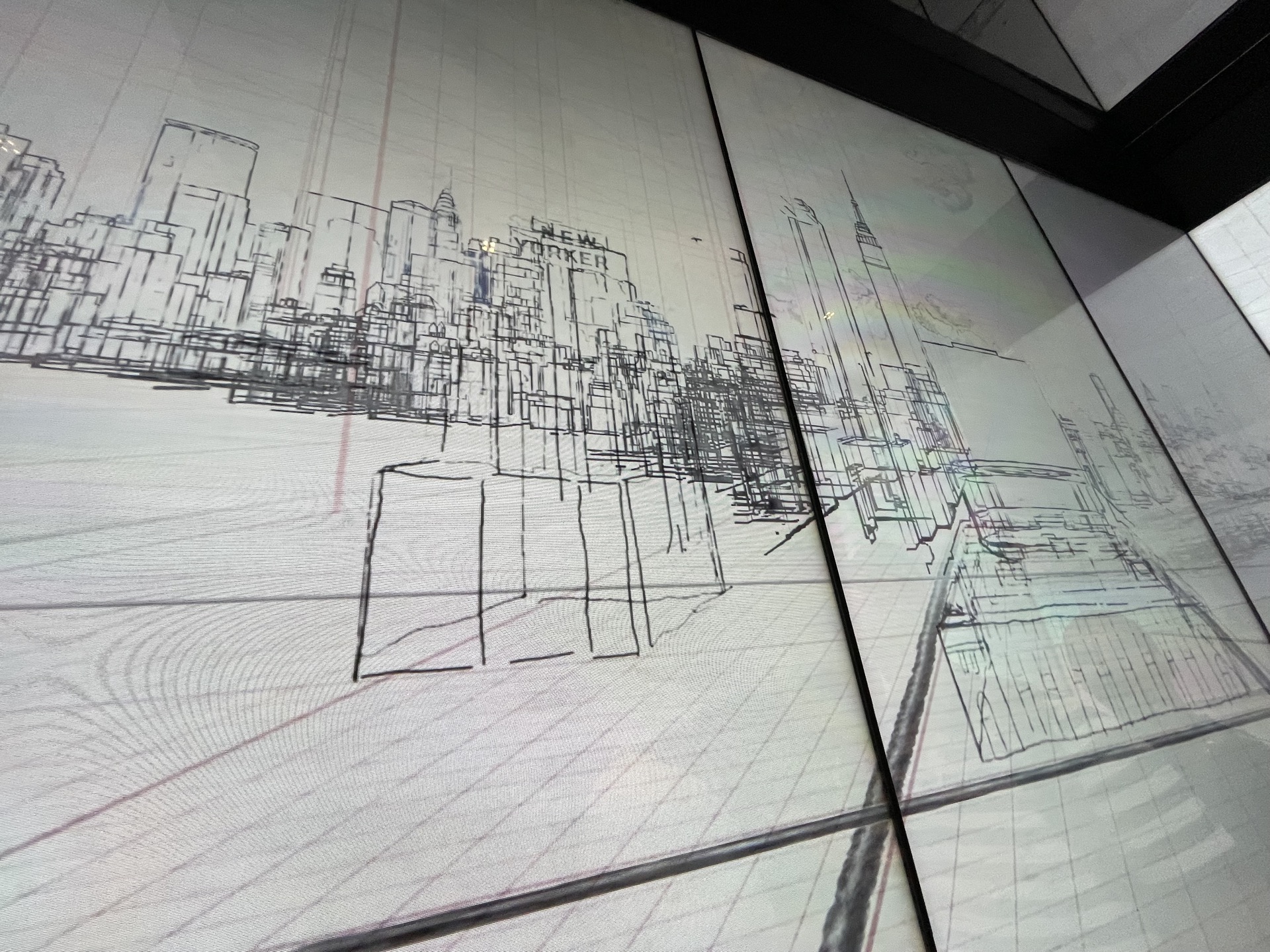 Edge itself takes up two floors. The first floor is where the outdoor sky deck and store are located. The second floor houses a small cafe. Scattered throughout both floors are a few bars (including one outside).
The second floor also has a restaurant, Peak. You'll need a reservation to dine at Peak, but guests with a dining reservation at Peak get complimentary access to Edge. (Note this applies only to the restaurant, not the lounge.)
Visiting New York City for the holiday season? Hop over to the Saks Fifth Avenue Light Show for a beautiful time!
While you can walk around both the first and second floor to take in the views, the highlight of the experience is overwhelmingly the outdoor viewing deck.
The interior is pretty barebones. There's a store, the cafe, and some bars, but you won't find things like interactive / informative exhibits. Part of me thinks that stuff is gimmicky anyways. But when you visit something like Edge you want to take time to savor it with multiple visits to the outdoor deck over the course of, say, an hour. Stopping for a bite or a drink is one way to pass some time between outdoor visits, but interactive exhibits can be good, too.
We headed right outside when we arrived. There are two dominant views from outside. The view toward downtown includes Chelsea Piers, One World Trade Center and, way small in the distance, the Statue of Liberty. I wished I had brought binoculars, which would have made this a really excellent view.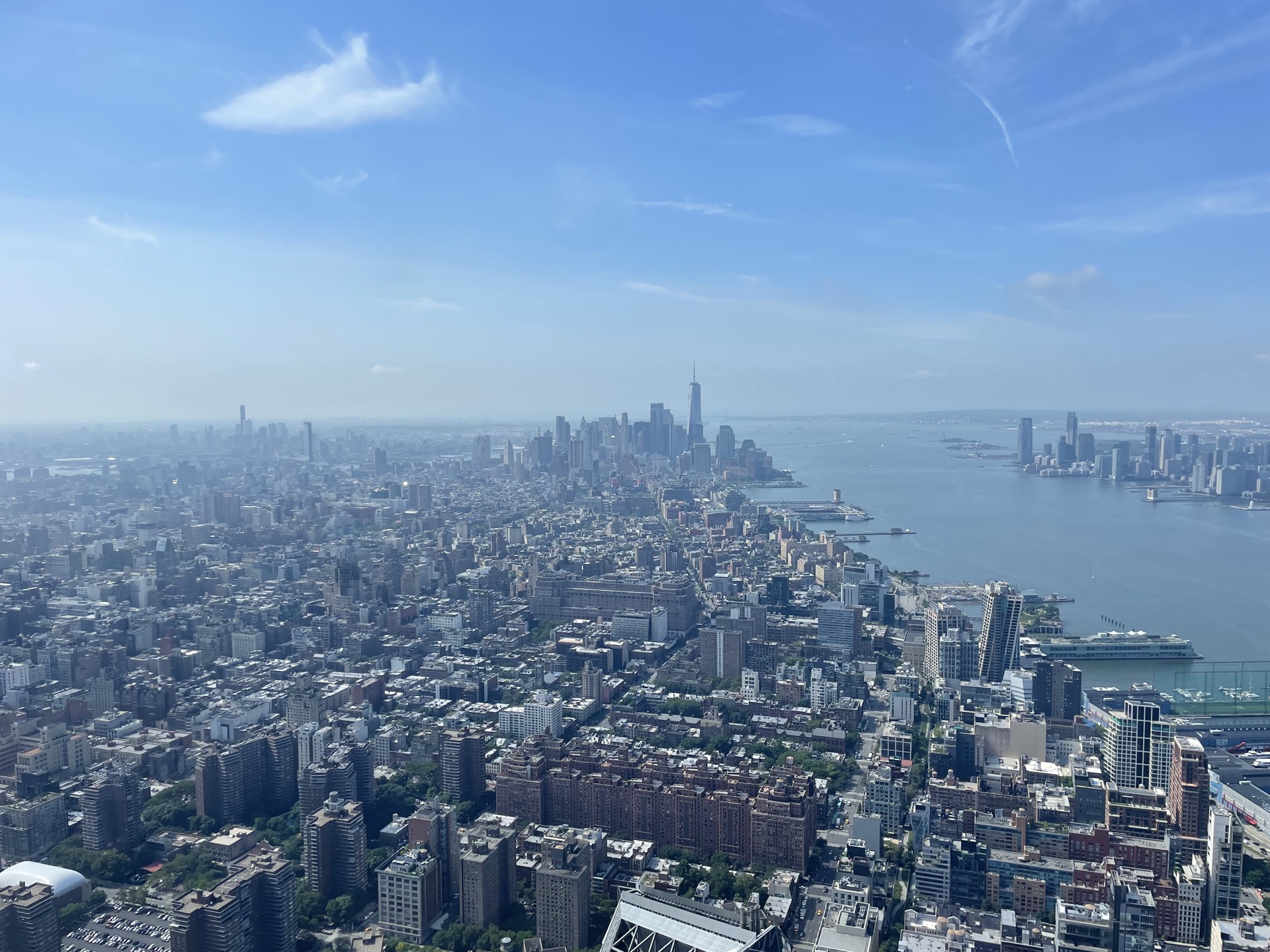 The view east/northeast contains…pretty much everything else you want to see.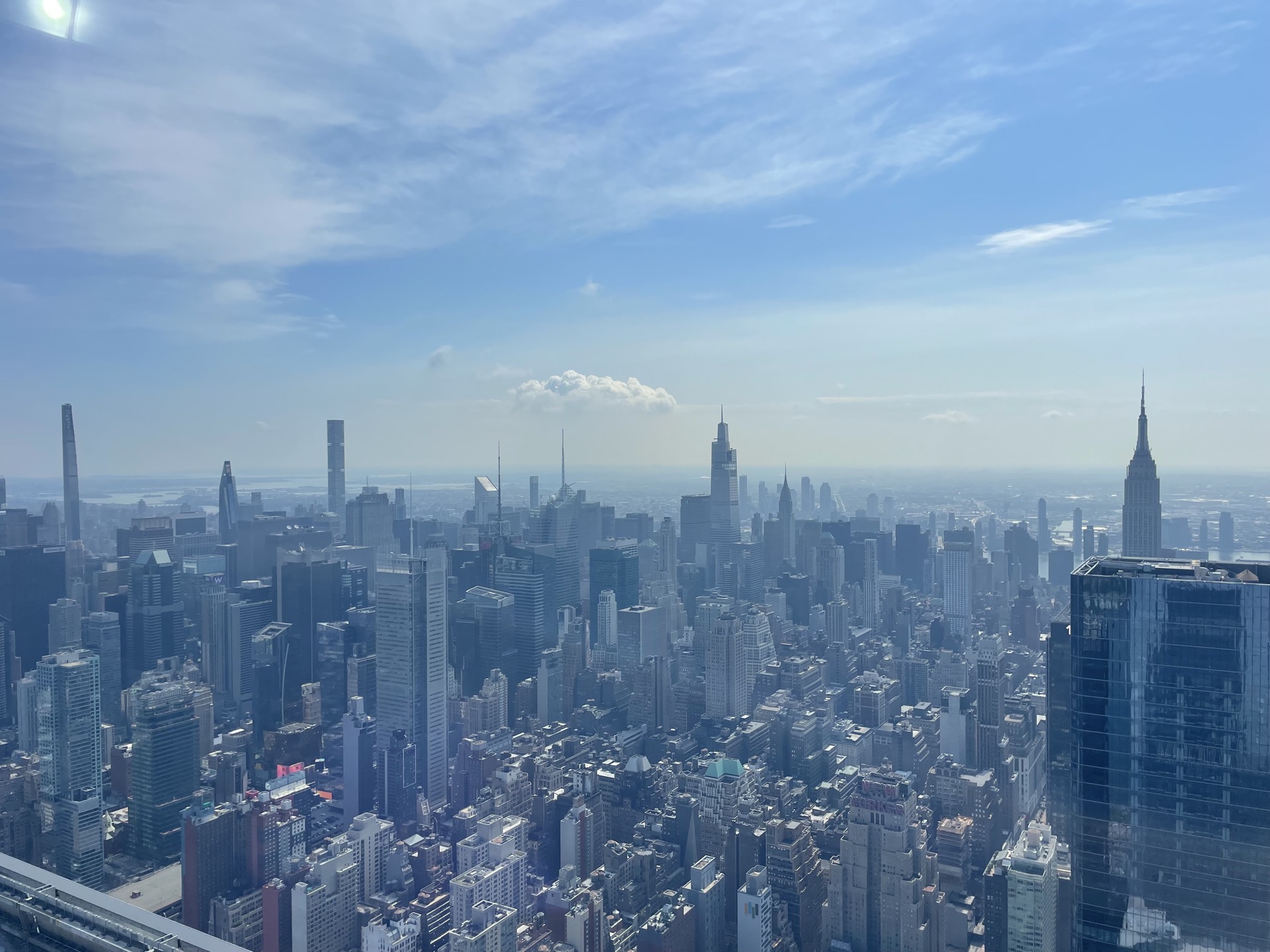 The skies were a little hazy during my visit. Unfortunately that's just the level of cloud cover that's basically unavoidable unless you wait for the perfect time to visit.
What struck me most about the view was how close the Empire State Building was. It doesn't come through well in the photos, but it was pretty cool to see this icon pretty close from nearly the same height as its peak.
Since the observation deck is actually extended from the building itself, there is a spot where you can stand and look directly down onto the streets beneath you.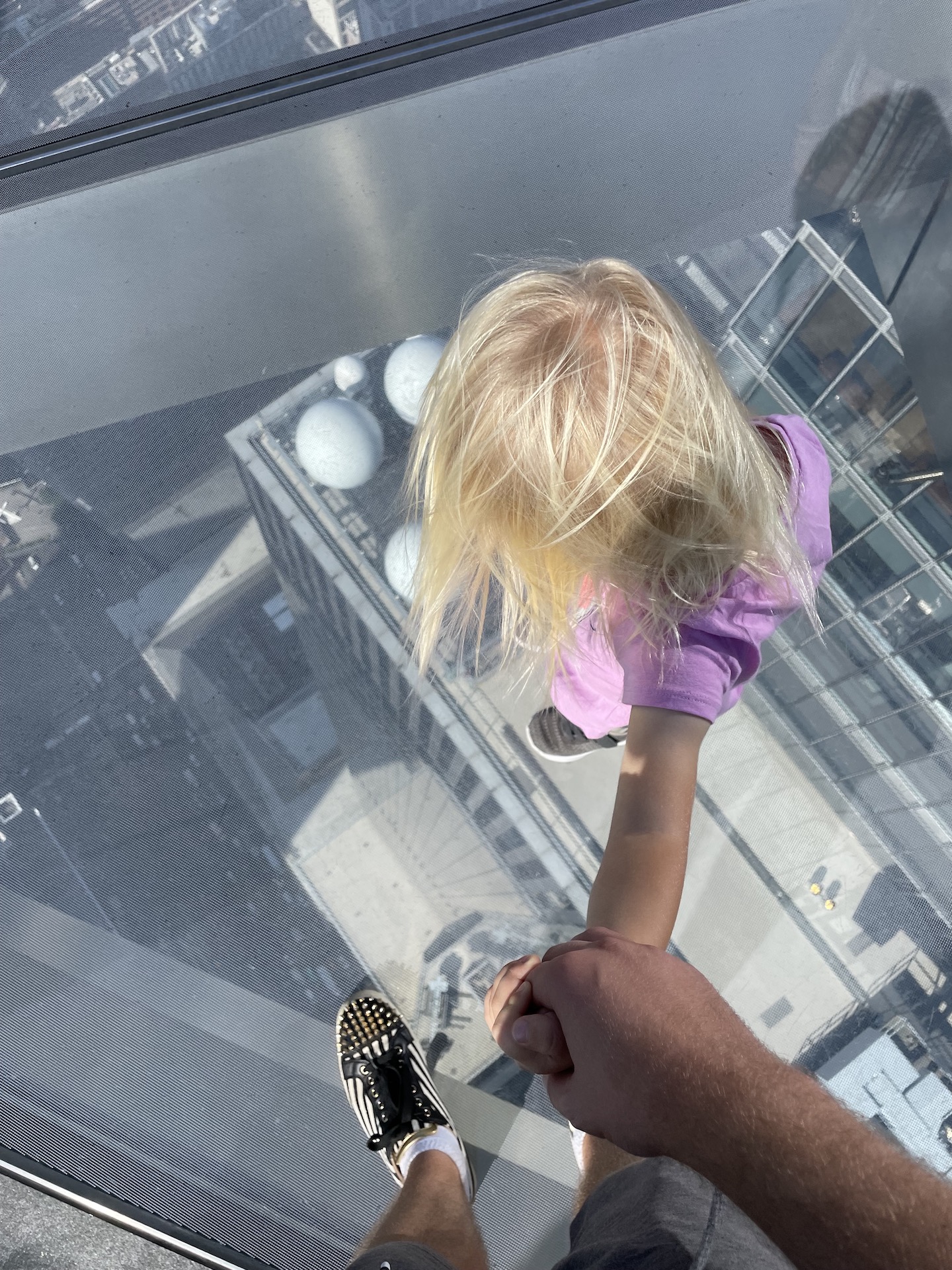 One popular photo spot was this (below) triangular portion of the roof. People would stand in there and have people inside the building take photos of them. I'd recommend heading to Edge's instagram account to get an idea of these and other photos.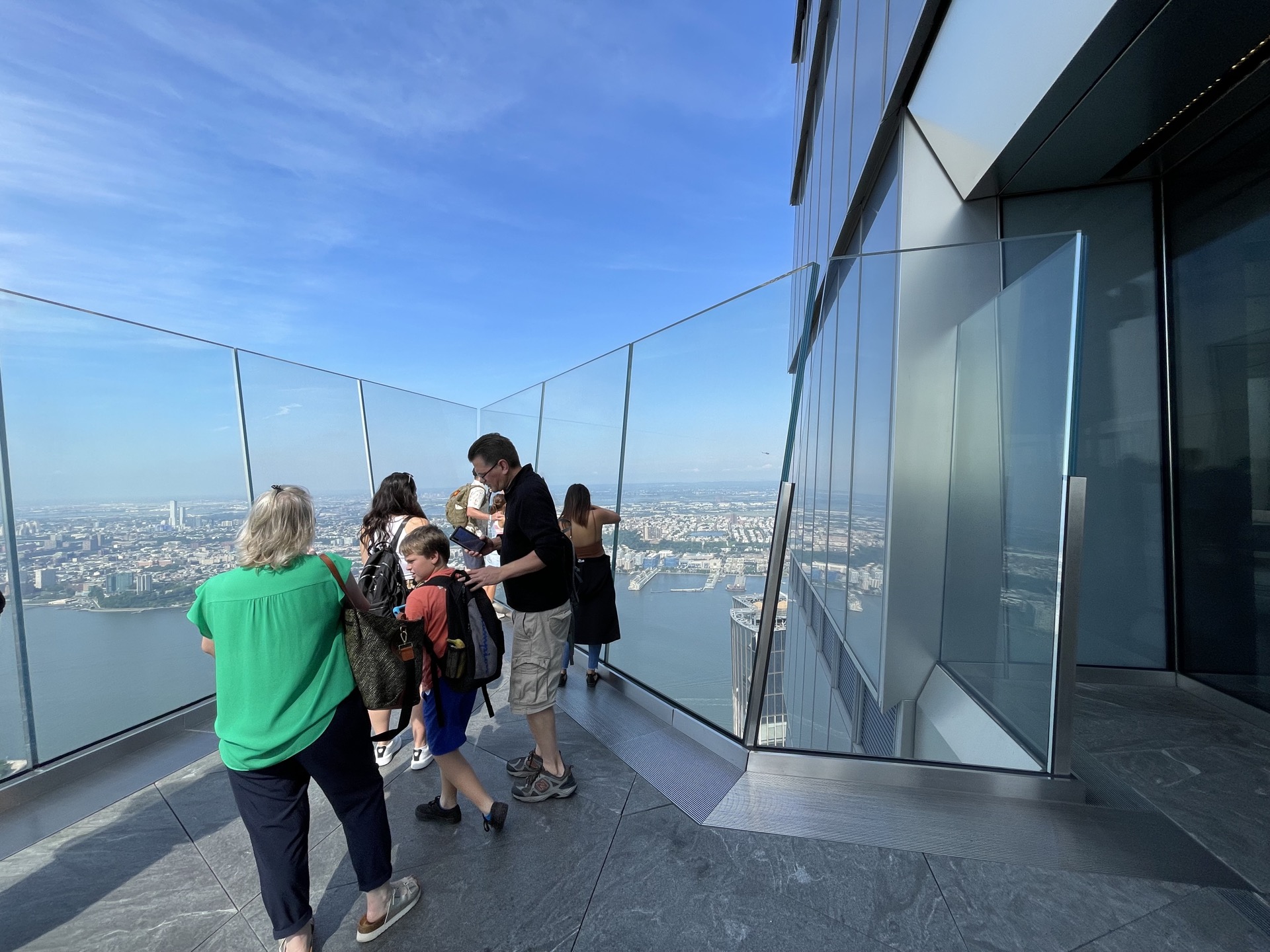 There's an outdoor set of steps that you can sit on that lead up to the second floor cafe.
Zoe and I sat and had a snack on the second floor. The cafe had iced coffee ($5) and a view toward the north, which made for a nice break.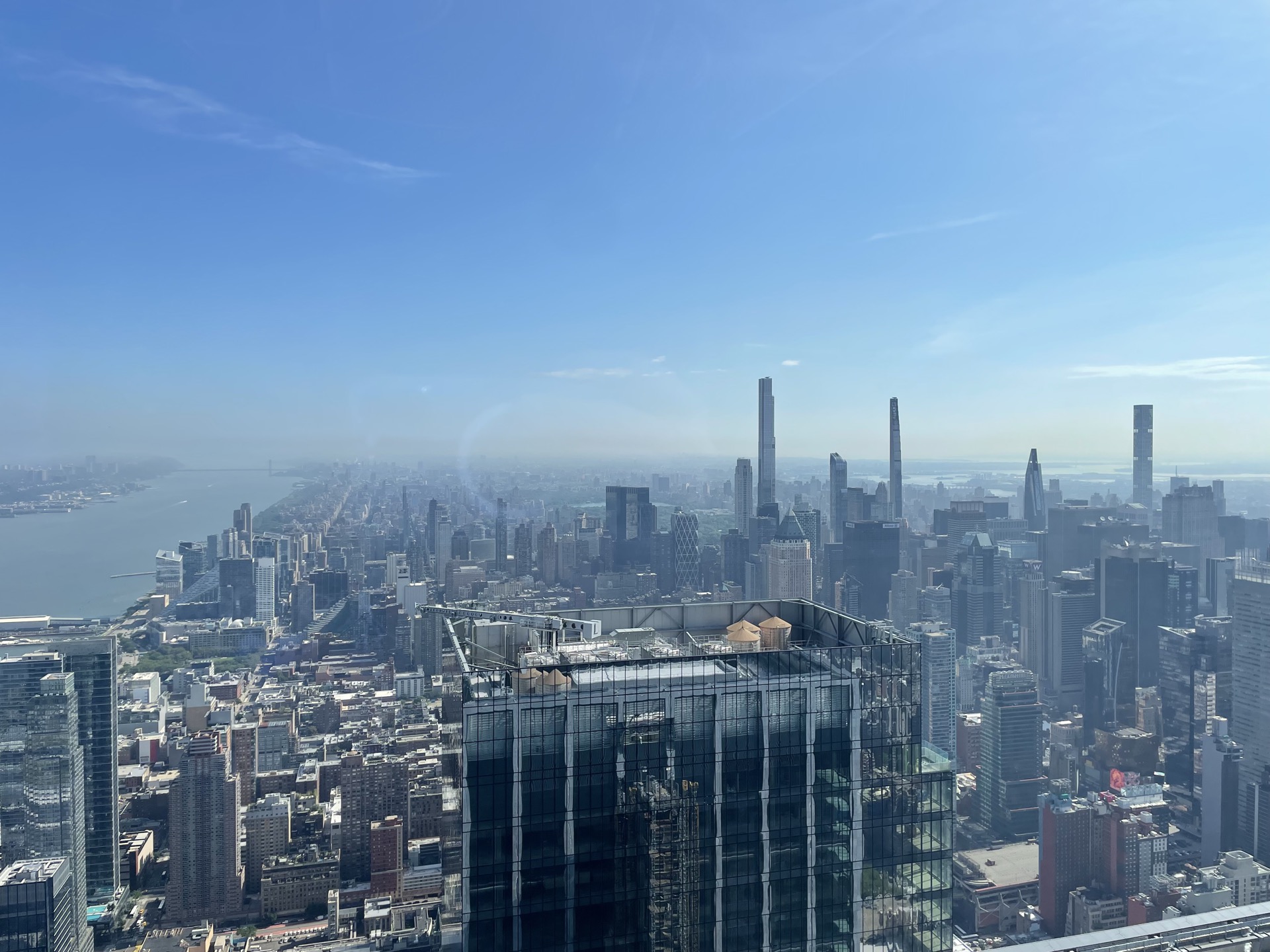 Afterward we spent some time in the store. There was a decent selection of Edge merchandise…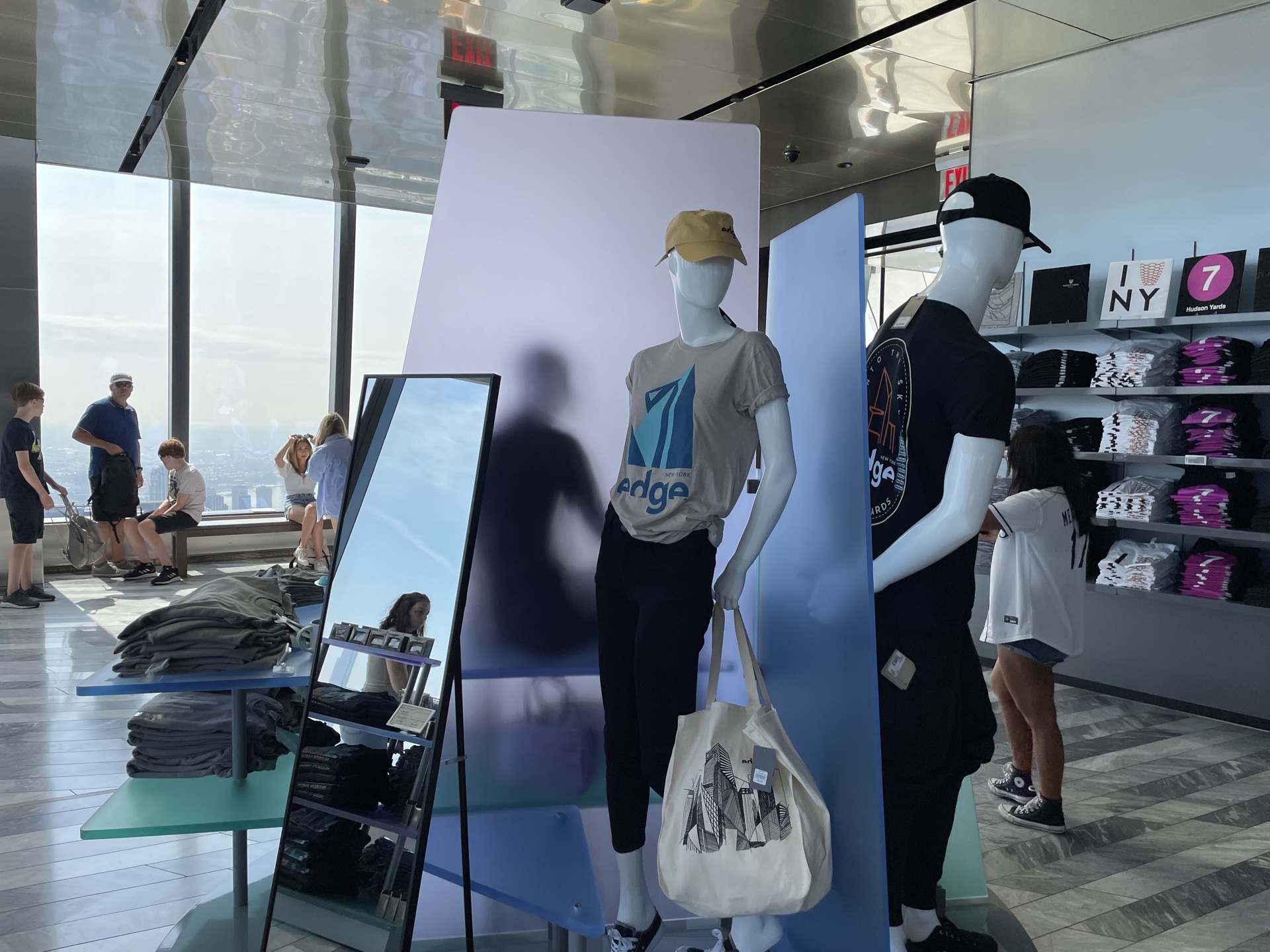 …but I guess the biggest thing I learned today was that Hudson Yards is really into Hudson Yards because there was even more Hudson Yards merchandise.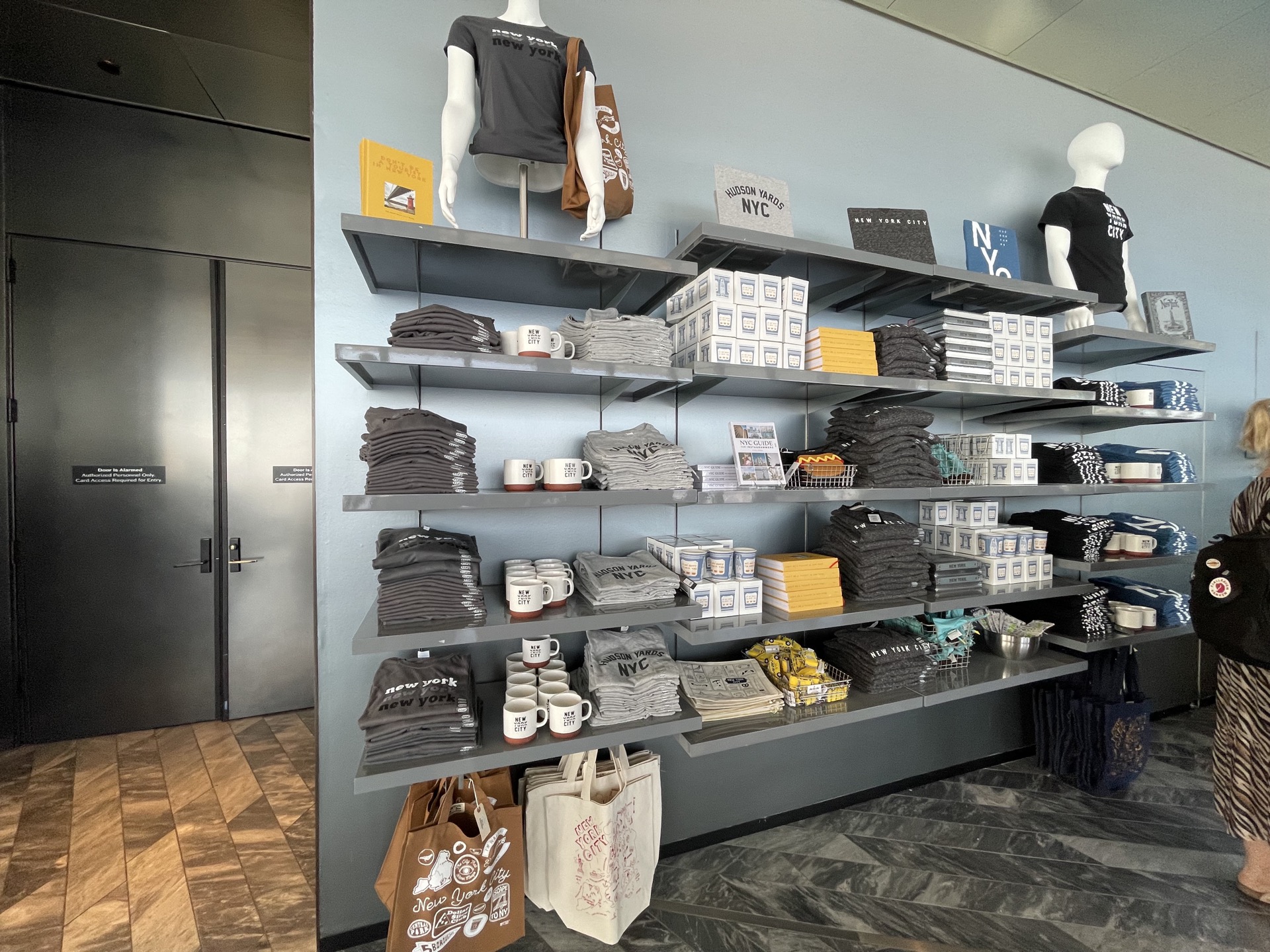 After another visit outside (to take more of the same pictures), we headed home. Overall, we spent 70 minutes at Edge. I felt like this was more than enough time, though if you were more into photography / instagram, or if you spent more time on a snack / lunch you could fill 90 minutes to 2 hours.
Conversely, you could probably be up and down in 30 minutes. Like I said, you're really there for the outdoor deck and the store, and that combination can be handled quickly if you're on a schedule.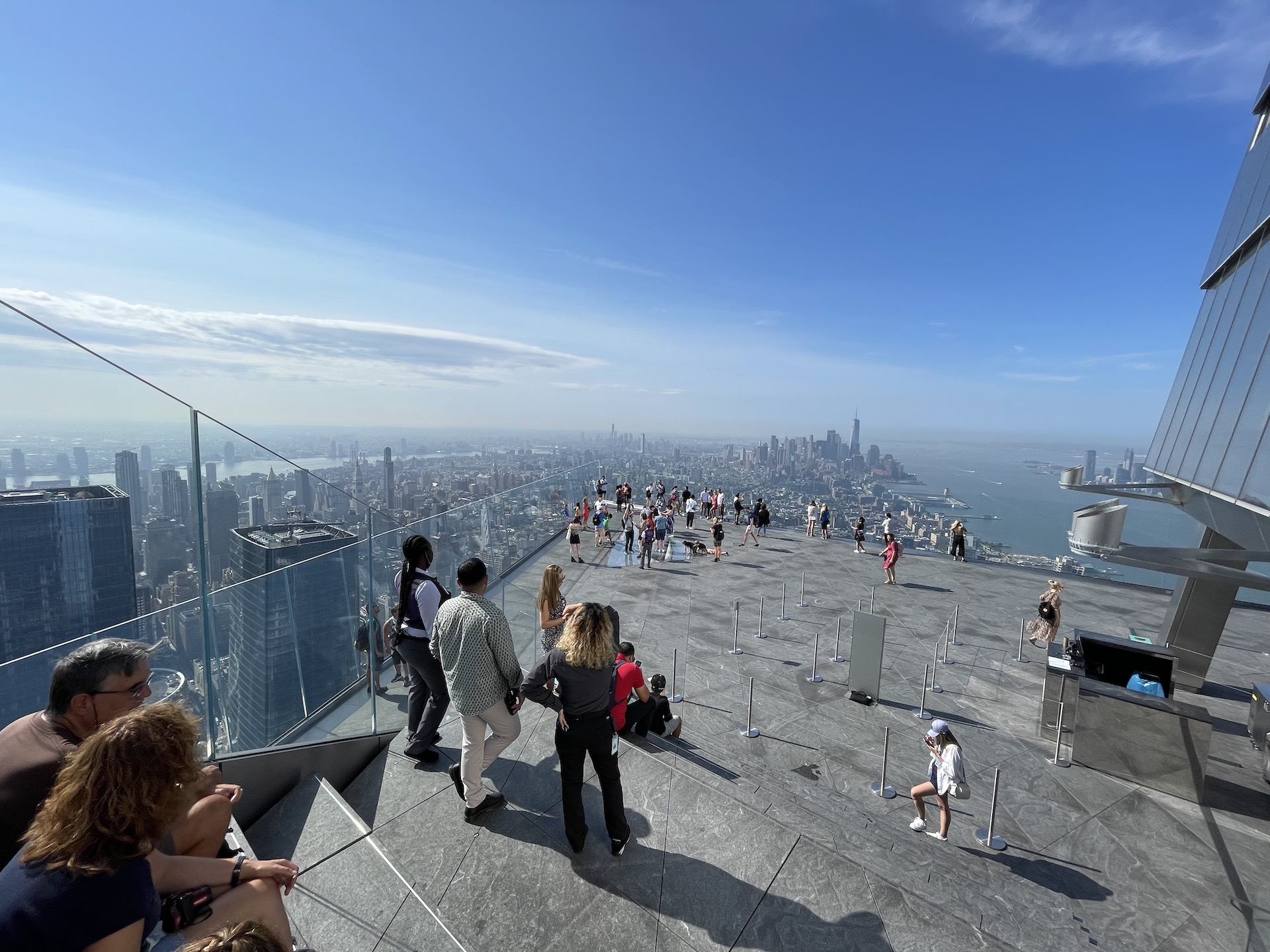 Is Edge observation deck worth it?
Edge offers fantastic views of New York City from an outdoor deck. Weather permitting, it is definitely worth its cost. Weather is a tricky part. I don't think Edge would be worth it in bad weather if the deck was closed. Very similar views can be found inside, particularly on the second floor, but the overall experience wouldn't be the same.
That issue aside, while I had hoped for a little more interactivity at Edge, the experience didn't disappoint. It was beautiful to be outside and take in a great view of the city featuring several famed skyscrapers. The view downtown and of Chelsea Piers was a nice bonus, and binoculars would have really made it something special.