Let's travel to Reykjavik, Iceland. A city where nordic charm meets modern tourism; a place where visitors from across the globe are welcomed to a city so historically isolated. Reykjavik can be many things — a destination all its own, a springboard to the wonders of Iceland's countryside or a lively home base to come back to each night.
We spent time exploring every square inch of Reykjavik's city center. We learned as much as we could about this wonderful city so we could share every detail with you. Let's get to know Reykjavik as you plan your perfect visit to Iceland's capital.
In This Guide
Here's what we're covering in this guide. We invite you to read the full post or jump ahead to the section you're most interested in.
Meet Reykjavik
Reykjavik is the capital of Iceland. It's the largest city in the country, but it's not a large city by any global metrics. It's home to about 123,000 people and covers about 105 square miles. For a US comparison, that's roughly the same size and density as Athens, GA.
The city's small size is perhaps its best asset. The downtown area is incredibly walkable and has something to see, do and taste at just about every turn. Picture brightly colored streets, unique museums and a waterfront that offers some of the best views in town.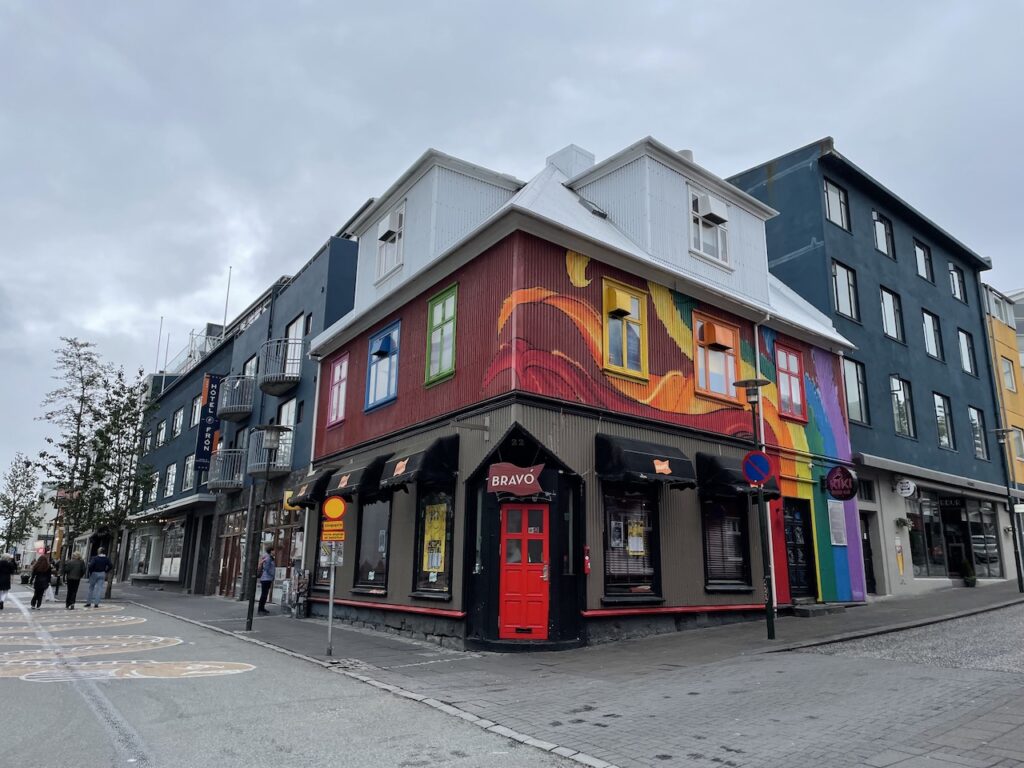 The only international airport in Iceland, Keflavík Airport, is located a short distance from Reykjavik. Nearly every tourist will start or end their journey with some amount of time in Reykjavik.
That's what's great about Reykjavik; it can be whatever you need it to be.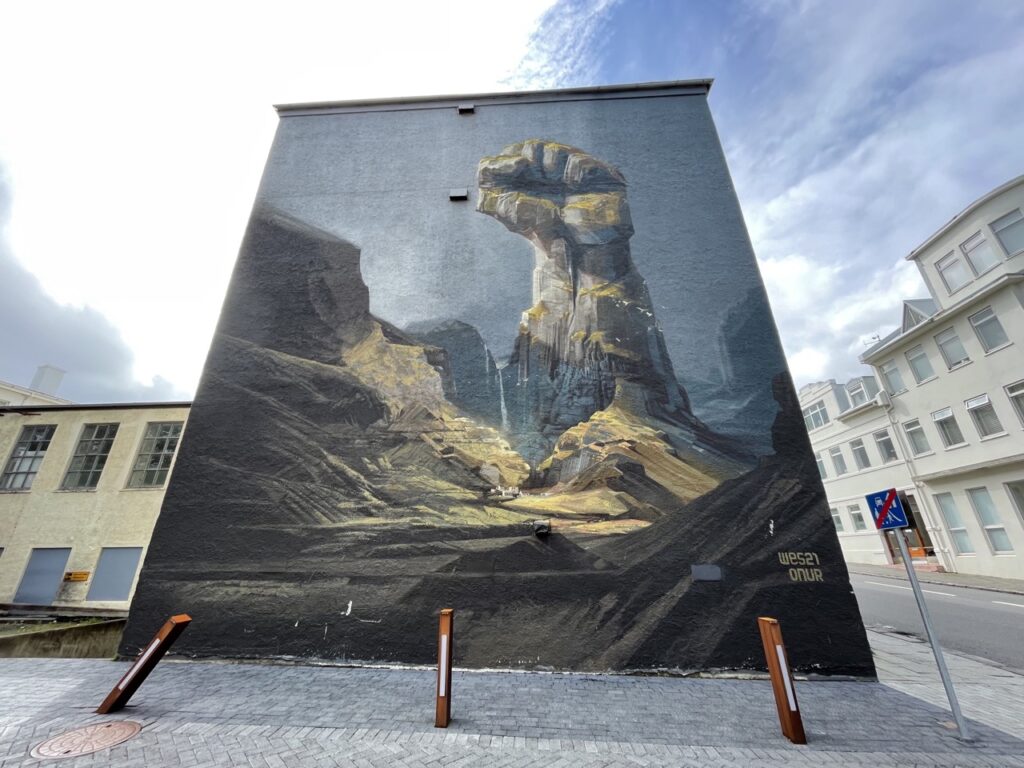 What is Reykjavik Like
Reykjavik feels very Nordic. The architecture features clean lines and squared edges. Everything feels light and airy, with lots of neutral tones and pops of color.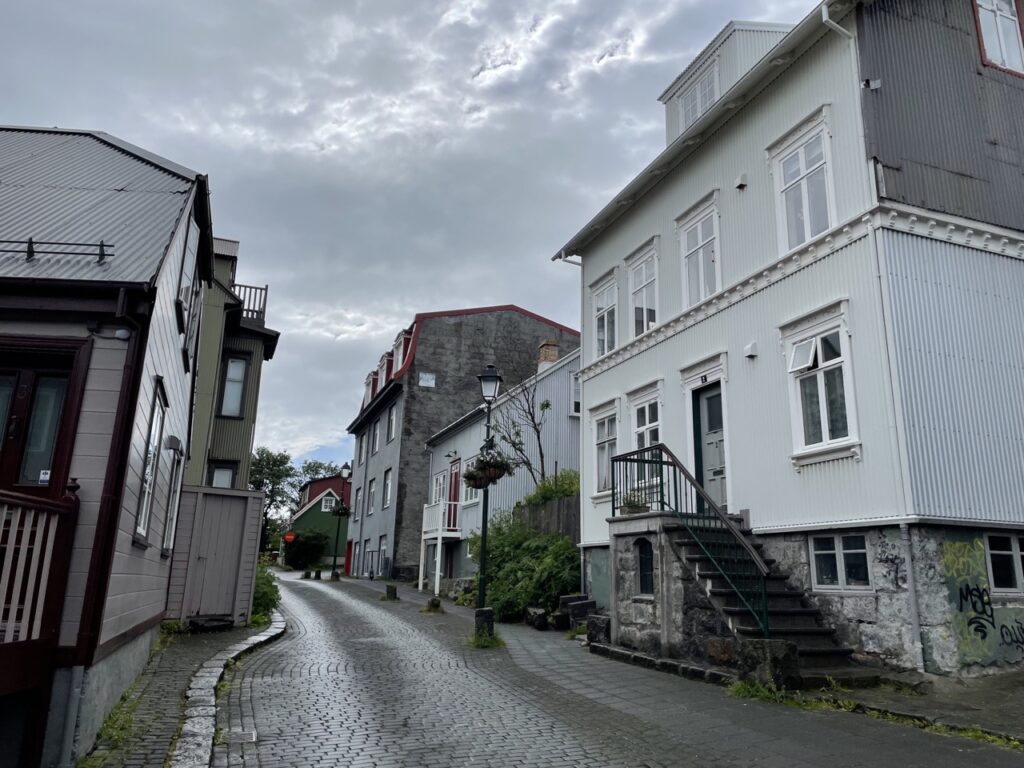 Many of the older buildings in Reykjavik are made of concrete or corrugated metal due to the fact that wood was banned after the city suffered a major fire.
Due to the increase in tourism, there's a lot of new construction in the city center. This combination of traditional and modern new buildings, including the trendy new opera house, creates an unexpected urban feel for such a small city.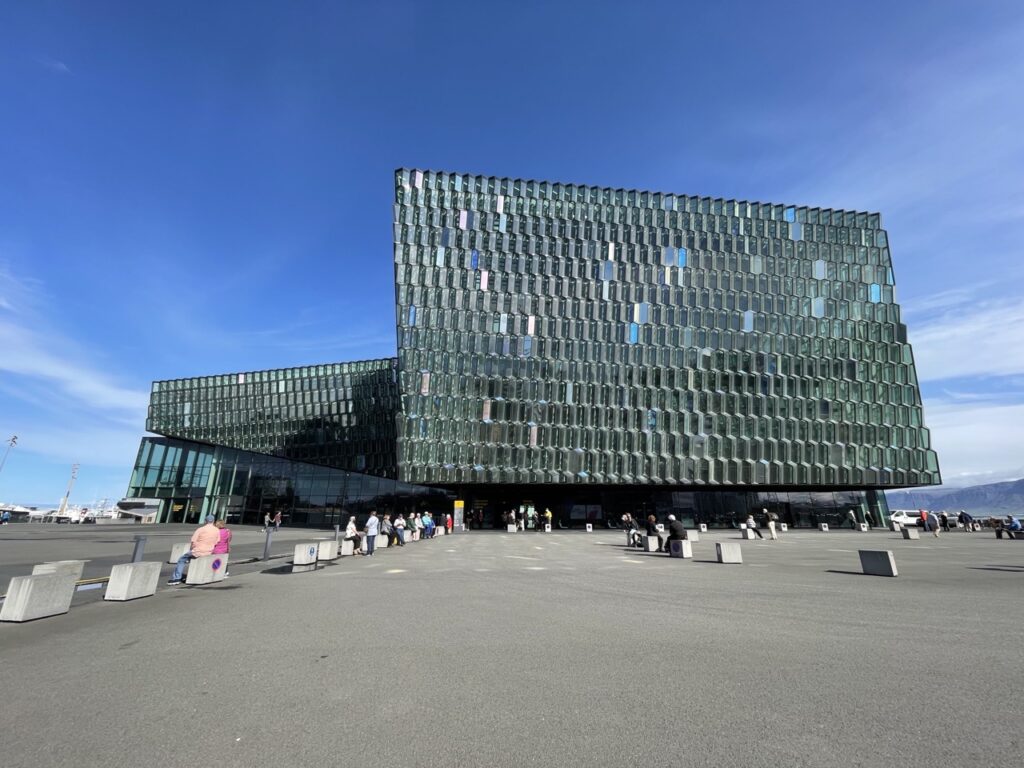 Reykjavik is impeccably clean and notoriously safe. Iceland as a country is praised as one of the safest in the world. The people are friendly and most everyone in the tourism sector speaks English. Nearly all menus and signs are posted in Icelandic and English.
It's a hip, cool city. There's bold street art and skateboarders practicing in Ingólfur Square. The younger (but still of age) crowd dress to the 9s to hit the clubs till 5 or 6 in the morning. There's pubs and breweries and trendy coffee shops for the rest of us (like me) who are not (and never were) that cool.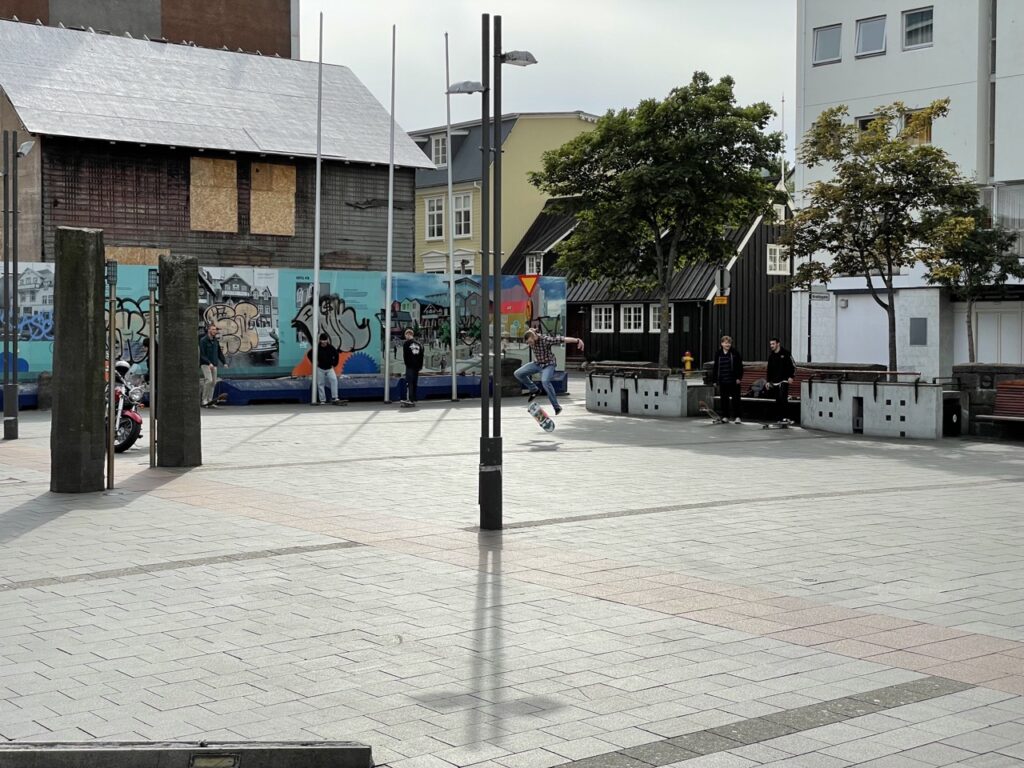 The city center is lively and walkable. The streets are painted bright colors and lined with stores selling everything from your basic souvenir fare of magnets and t-shirts to unique, eclectic shops that sell things like a tiny hand-knit wine bottle sweater.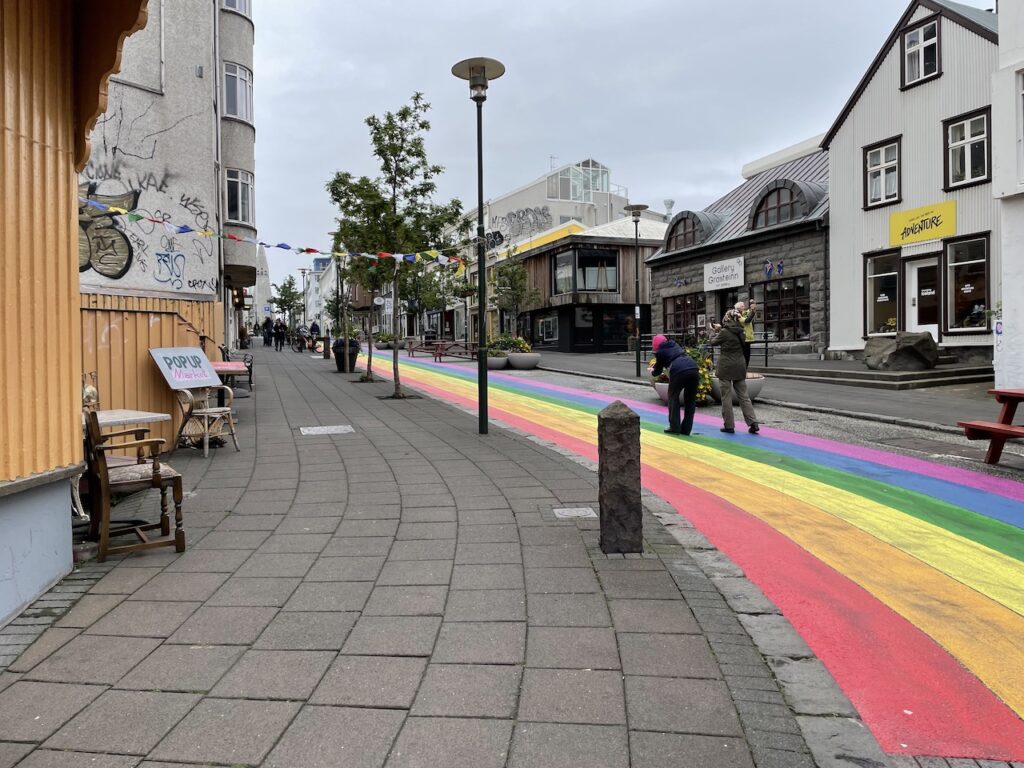 There's nature and green space in Reykjavik, too. Hljómskála Park is the largest park in the city and right near the heart of downtown. There's a beautiful lake, lovely picnic spots and a fabulous playground for the littler travelers.
Or stretch your legs on the Sculpture & Shore Walk. This paved path stretches about 1.5 miles along the waterfront and is great for walking, running or cycling.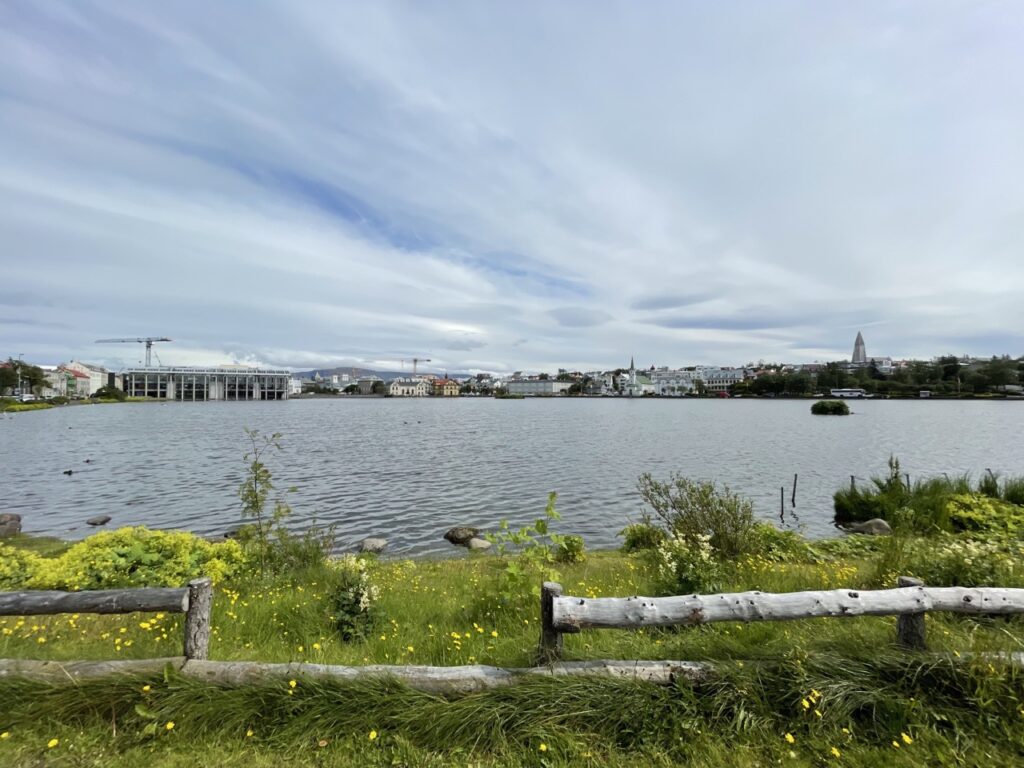 The city is sleepy on Sunday mornings, when many of the shops are closed or open late. Many restaurants are also closed on Mondays. But other than that, the city feels alive and buzzing most of the time. People are out walking and exploring the city late into the evening, especially in the summer when the sun still shines well after 10 PM.
It's crisp and often gloomy, with clouds 60-80% of the time, depending on the season. Temperatures are moderate and rarely peak above 60°F in the summer or too far below freezing in the winter.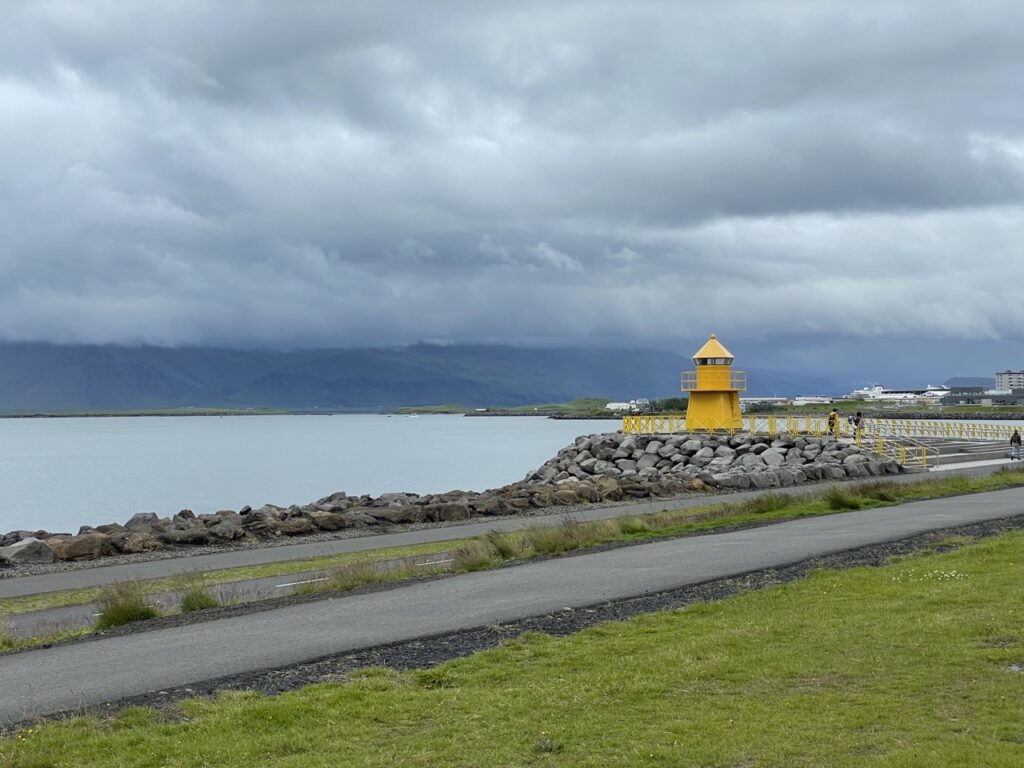 Brief History
Reykjavik was founded by a Norse settler in 874. It was small a fishing village and trading post, and it would essentially remain as such until the 20th century.
During the early settlement era, Thingvellir (an open field near Reykjavik) served as the meeting place for the longest running parliament on record. After that, Iceland spent a majority of its history under Norwegian and Danish rule.
In 1918, Iceland became a sovereign nation, but the Danish King remained the head of state. It wasn't until after World War II that Iceland finally gained its official independence in 1944.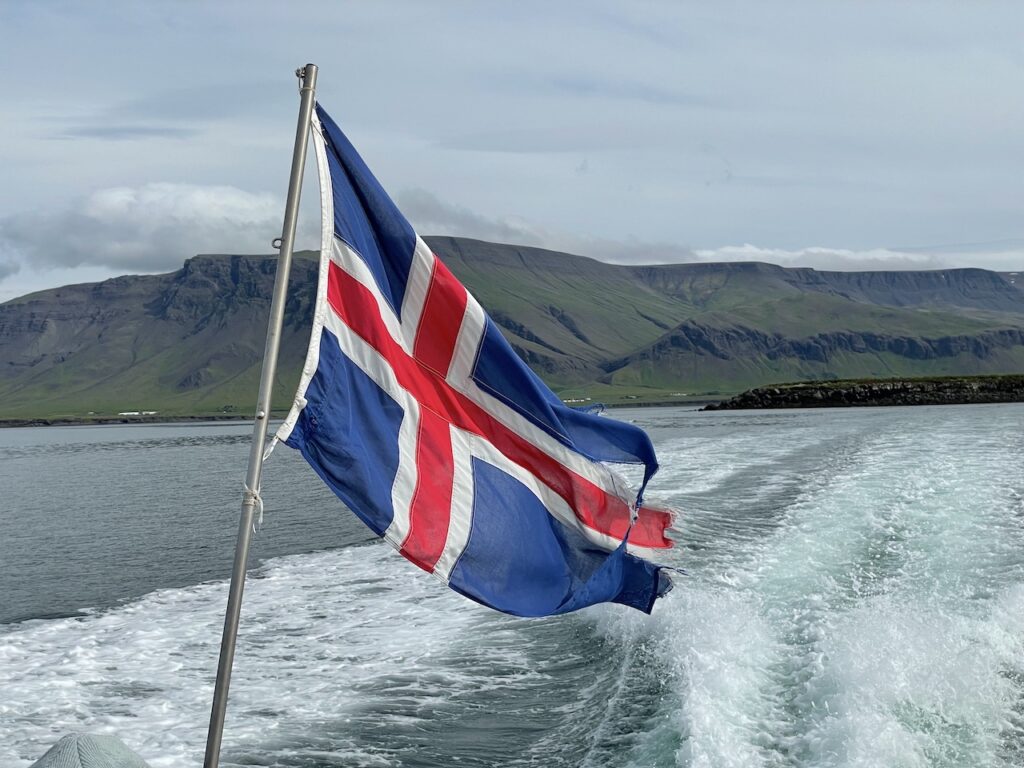 At that time, Reykjavik was designated the country's capital. The country joined NATO in 1949 despite being the only country in the alliance without a military, which it still does not have to this day.
Throughout the 50s and 60s, the cultural scene in Reykjavik began to grow. Bars began to open, festivals were planned and theater and orchestra groups formed to breathe life into a formally isolated city and island. In the 2000s, Reykjavik began to be recognized as an attractive city by Europeans and tourism started to grow.
In 2010, tourism boomed for the most unlikely reason. A massive volcanic eruption actually drew a wave of tourists to the country. That wave never receded. Over the course of 10 years, Reykjavik went from being one of Europe's best kept secrets to the brink of over tourism with nearly 2 million visitors a year at its current peak.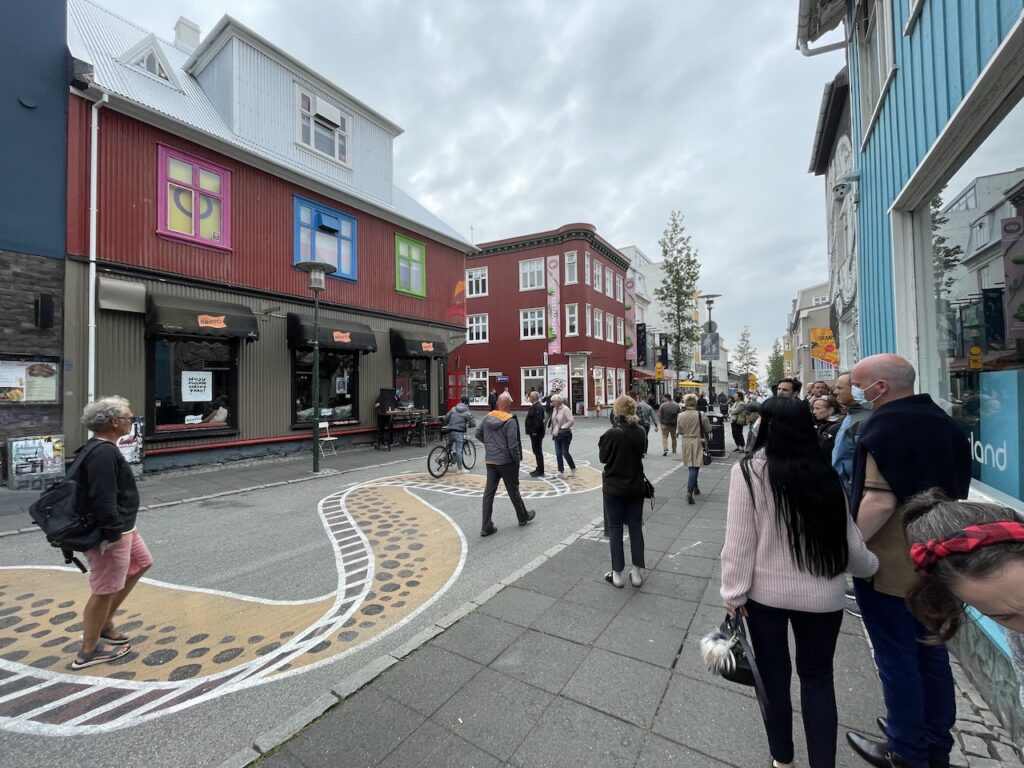 Today, Reykjavik is the country's largest city and is home to 2/3 of the total Icelandic population.
Tourism in Reykjavik
Reykjavik has become an increasingly popular destination as tourism in Iceland skyrockets. The country, known as the Land of Ice and Fire, attracts visitors by the millions drawn to the surreal and almost otherworldly nature and landscapes.
The tourism boom in Iceland came fast and hard. In 2009, Iceland welcomed 493,941 total visitors. Ten years later in 2019, that number quadrupled to nearly two million. Nearly all of those arrivals came into Keflavík Airport, and 91% of them spent time in Reykjavik.
Fun fact: For the first time in 2016, the number of tourists from the United States alone was greater than the entire Icelandic population!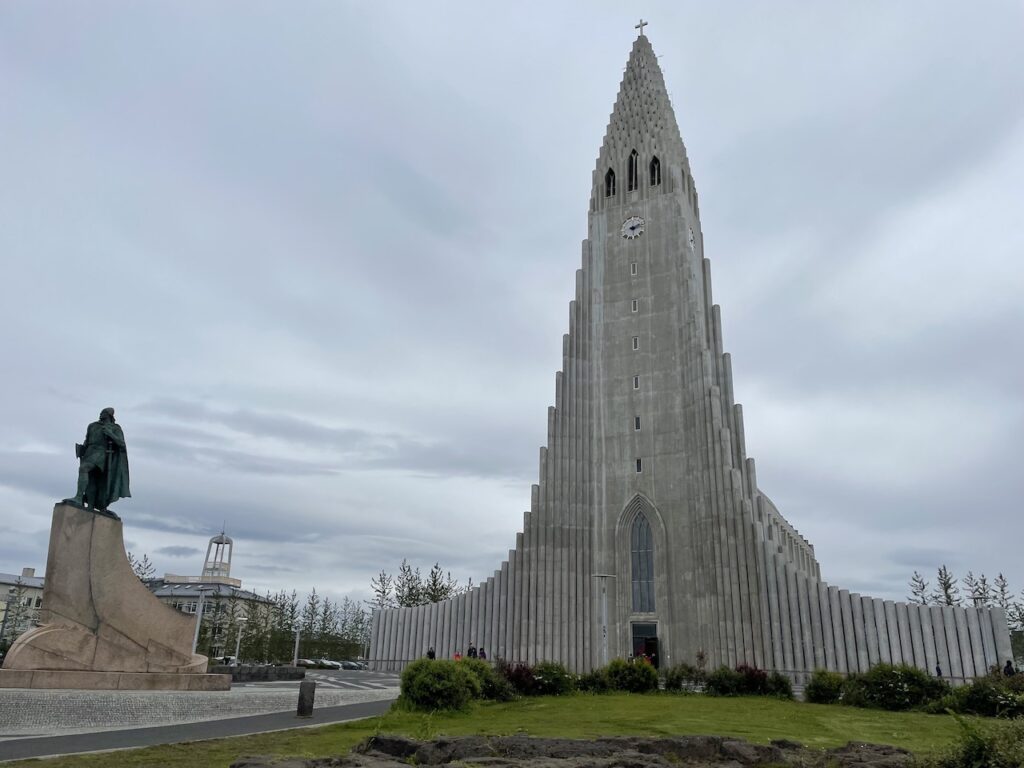 In 2019, tourism accounted for 42% of Iceland's economy and about 15% of the country's workforce.
As to be expected, the COVID-19 pandemic hit Iceland hard. In 2020, tourism plummeted to 478,510 visitors, its lowest total in more than 10 years. Most of those visits took place in the first quarter before everything shut down.
Like the rest of the world, Iceland is trying to heal and recover. Tourism in 2021 was up slightly to 687,802 total visitors and they project that number will double in 2022.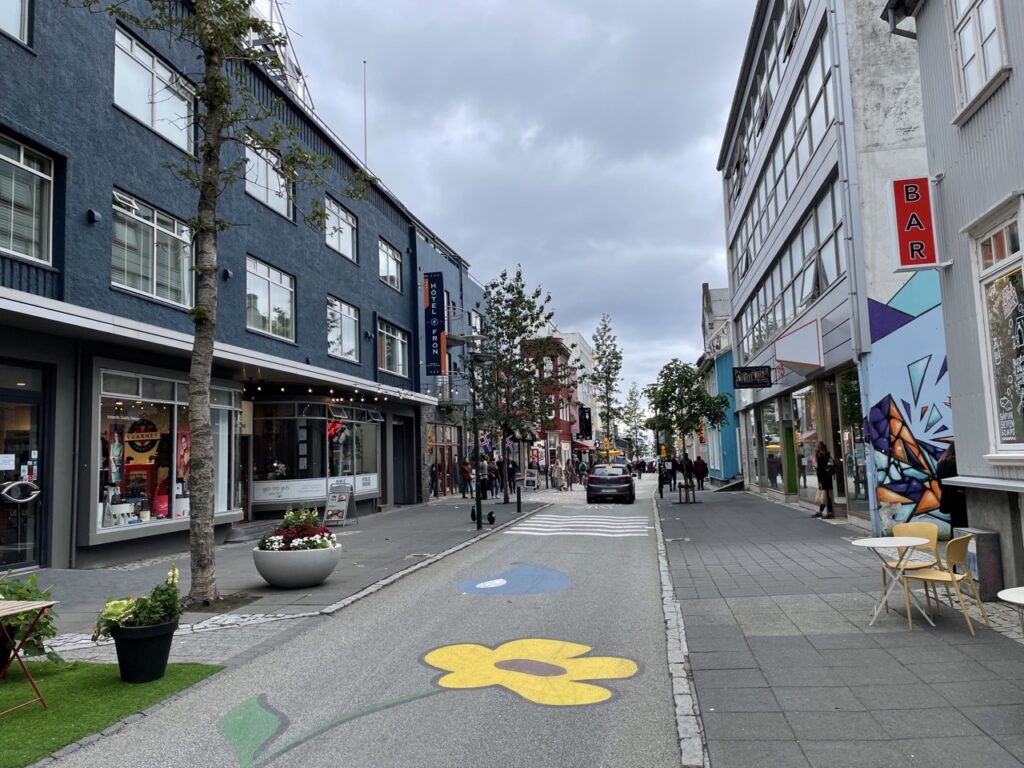 (Data according to the Iceland Tourist Board.)
Downtown Reykjavik Map & Neighborhoods
Let's talk specifics! I always get frustrated when I'm reading about new places and people talk about neighborhoods and streets as if I know where they are. I'm always like, "literally tell me exactly where to go." Fear not! I've got you covered.
First, I want to clarify some terms so I don't further confuse you. Throughout this post, we'll use the generic terms "downtown" or "city center" to refer to the central area of Reykjavik. This is where the majority of tourist attractions and services are located. As my Aussie readers would say, this is their CBD or Central Business District.
This is not to confuse you with the official neighborhood distinctions in Reykjavik: Downtown (capital D) and Centre (spelled the European way). These two official neighborhoods are small and close together and I'll group them together for the sake of this post.
Okay, so how do you find it on a map? If you're looking for a central point for downtown Reykjavik, use the Google Maps placement of Rainbow Street. This will zoom you into a map of downtown Reykjavik. Everything within a mile radius of this spot would be considered downtown.
Another easy way to find this downtown area is to favorite Hallgrímskirkja (main church) and Hljómskála Park (largest park) on your map. Everything between these two attractions and the waterfront to the north we would consider downtown.
We put together a helpful map of downtown Reykjavik for you here. This map includes all of the places we reference in this post and some of our favorite walking routes.
TIP: Click the expand icon on the top right or this link to open this map in Google Maps. Then click the star icon to save it to your own Google Maps account. That will save it for you so you can view it later (like when you're in Reykjavik, wink wink). You can also print to PDF or actual paper if that's your thing!
Plan Your Visit
A visit to Iceland is usually synonymous with a visit to Reykjavik. So let's get into the details of planning that trip.
When to Visit Reykjavik
There are two things to consider when deciding when to visit Reykjavik: weather and daylight.
Let's start with weather. Iceland experiences a temperate maritime climate, meaning that they have warmer summers and colder winters. Reykjavik has definite seasons, but its location near the water keeps temperatures relatively mild.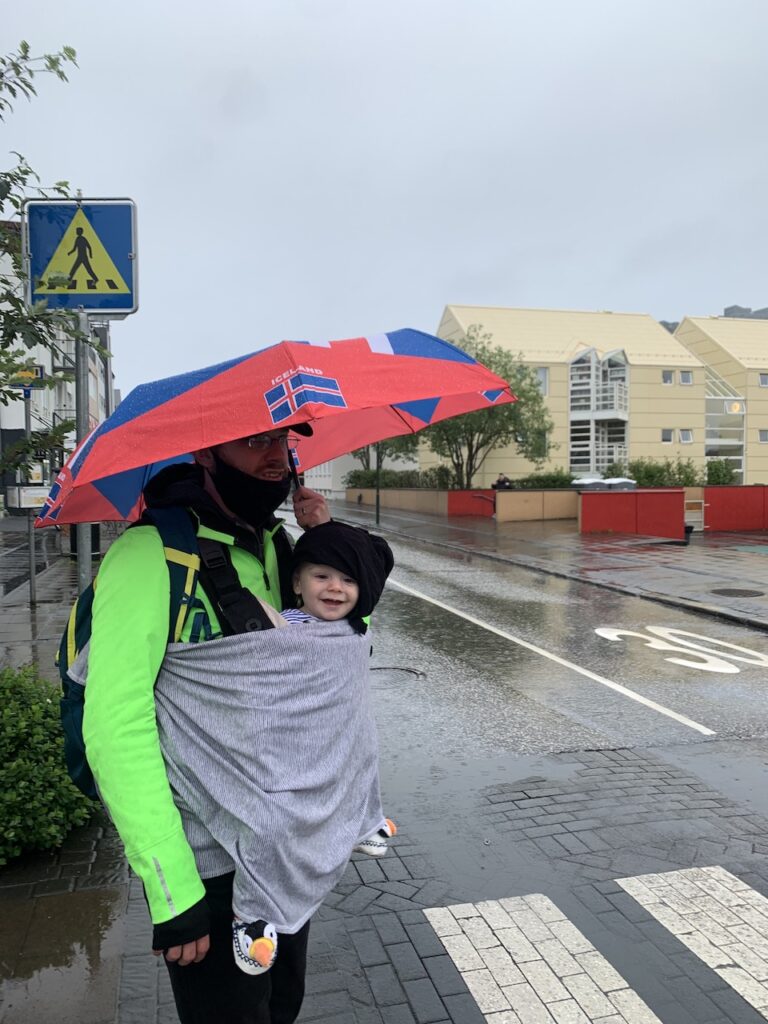 Then there's daylight. Reykjavik is located very far north, around 64° latitude. (For context, that latitude line passes through the northern third of the US state of Alaska.)
Its location that far north means that it experiences extreme variations in daylight as the earth tilts throughout the year. In the summer, Reykjavik sees over 21 hours of daylight, while in winter months they may have barely 4.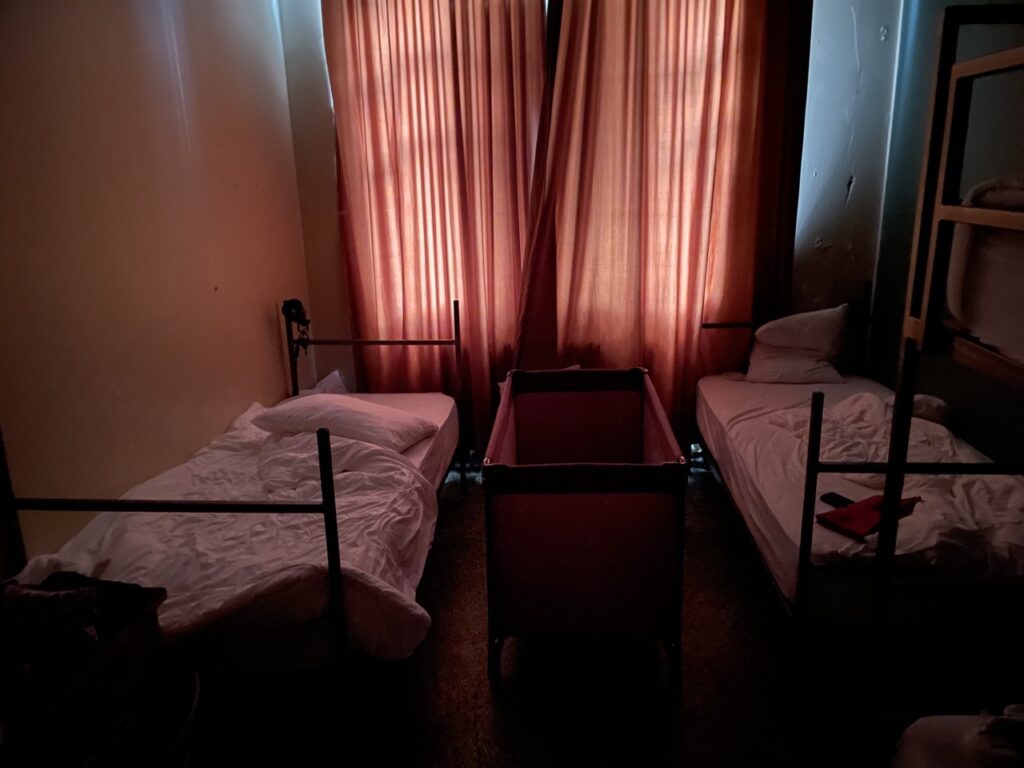 Let's take a quick look at the seasons in Reykjavik in regards to temperature (in °F) and daylight.
Summer in Reykjavik (June, July, August): High temps in the 50s and lows in the 40s. Average ~18 hours of daylight.
Fall in Reykjavik (September, October, November): High temps in the 40s and lows in the 30s. Average ~8.5 hours of daylight.
Winter in Reykjavik (December, January, February): High and low temps in the 30s. Average ~7 hours of daylight.
Spring in Reykjavik (March, April, May): High temps in the 40s and lows in the 30s. Average ~16 hours of daylight.
Every potential Reykjavik tourist is considering these two factors when planning their trip, so you'll actually have a third factor: crowds.
Summer is considered high travel season in Reykjavik and all of Iceland. Most travelers are attracted to the warmer weather and long days. Tourist sites outside of Reykjavik, like those on the Golden Circle or popular waterfalls like Seljalandsfoss and Skogafoss, will be the most crowded during this time.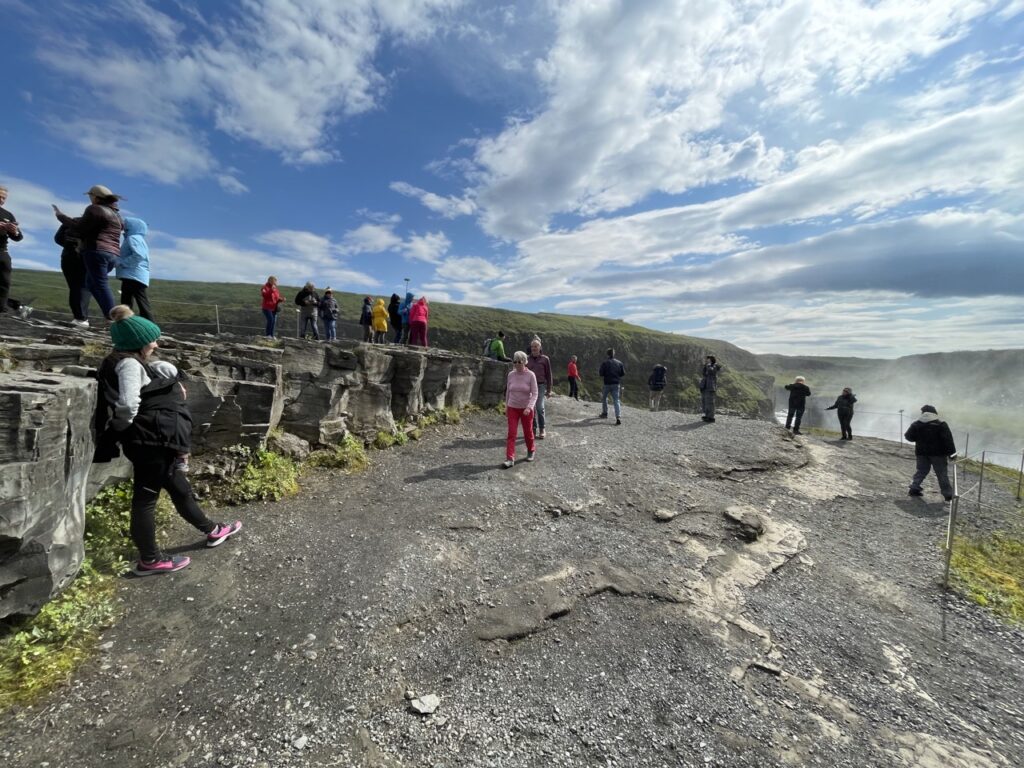 Our Recommendation
We would suggest visiting Reykjavik in the late summer (August) or early fall (September).
Most of the day trips from Reykjavik will include significant time outdoors (whale watching, Golden Circle, waterfalls, etc). Even if you are planning on keeping to Reykjavik proper, walking the shopping streets and shore walk or visiting the parks will all keep you outside. Warmer weather will make time outdoors much more pleasant.
The extra daylight in the summer means that you'll literally be able to see more each day. Many of the country's outdoor sites like waterfalls and national parks are open 24/7. So if you're taking a day trip from Reykjavik, you can fit more destinations into your day and have the daylight to see them all.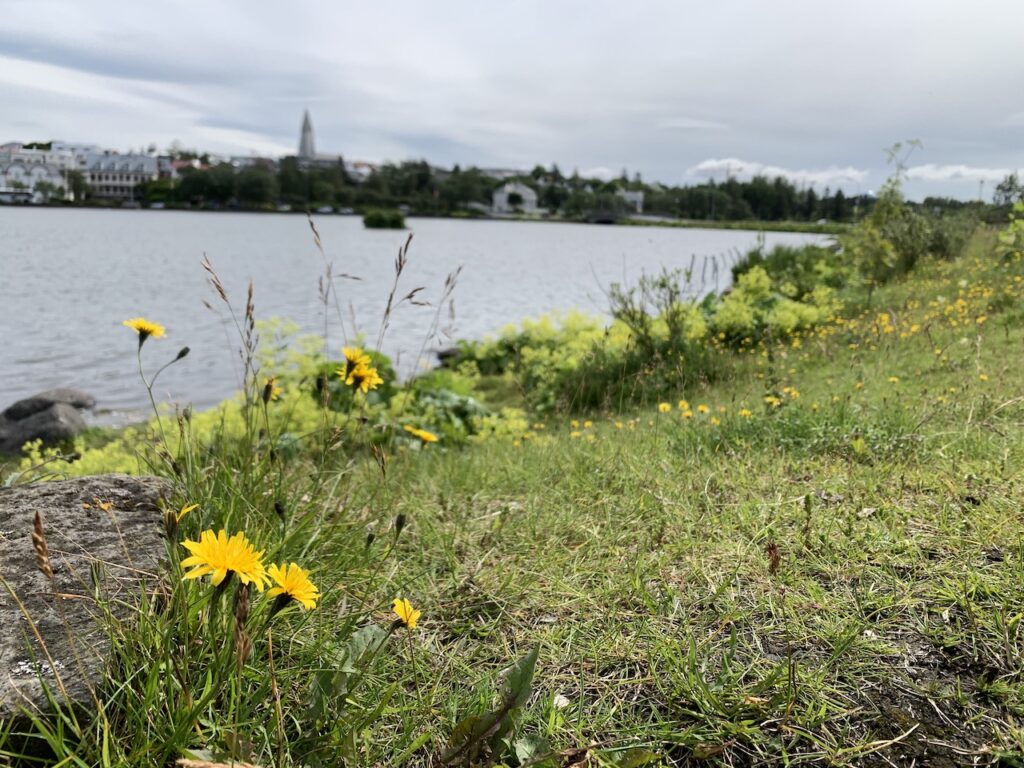 We personally visited in July and did not experience debilitating crowds. In fact, we didn't find the crowds anywhere we went to significantly detract from our experience.
However, we did visit in 2021 as the country saw a brief dip in COVID cases. This was by no means typical summer crowds. That's why we'd recommend you visit a little into shoulder season and target August/September.
That is to say unless you have a winter-specific reason for visiting. If you're visiting Iceland solely to see the Northern Lights or because you are drawn to the ice-crusted waterfalls, we totally get it! In that case, visiting in the winter will of course be your best bet and it will be great.
How Long to Stay in Reykjavik
Nearly every tourist who visits Iceland will visit Reykjavik — 91% if we trust the Icelandic Tourist Board (which we do). But the time they spend in the country's capital can vary drastically. That's because Reykjavik is a great city, but the rest of Iceland is really great, too. Finding the right balance is important.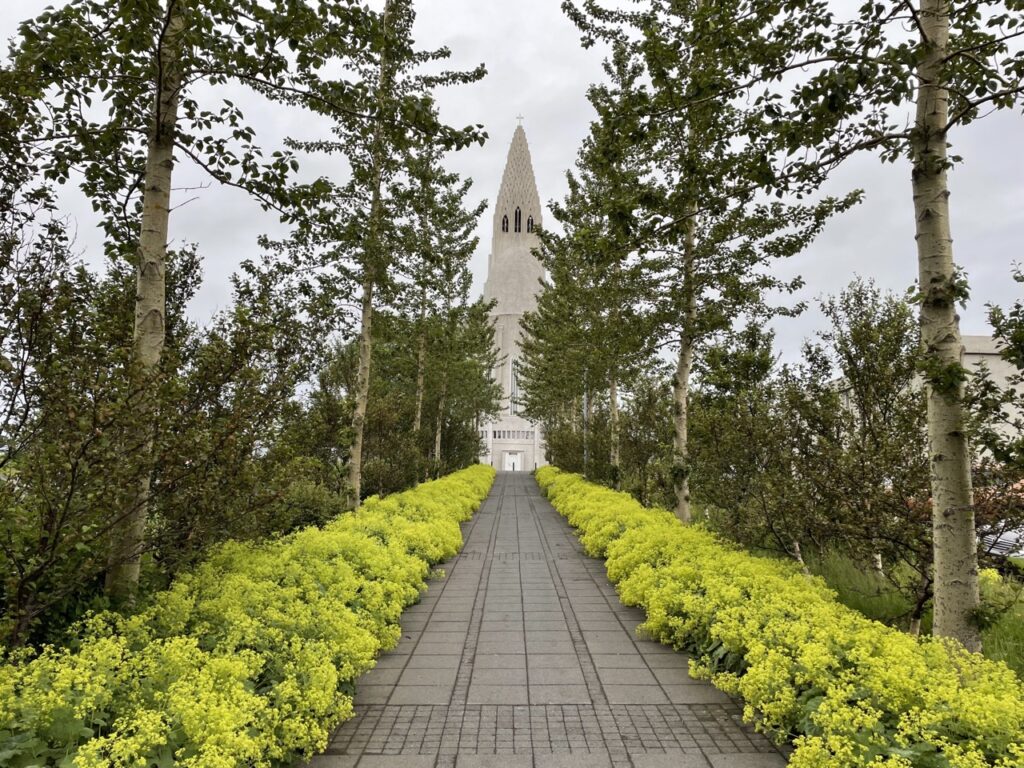 There are a few ways to approach Reykjavik.
One option is to start in Reykjavik and spend a single day there, likely with a 2-night stay on either side depending on when you arrive. Many people will be able to see and do all that they want to in Reykjavik in a day or so. It's also a good place to stock up on food, supplies and sleep before embarking on a Ring Road roadtrip or spending a few days on the southern coast or Westman Islands.
Another approach is to make Reykjavik your home base for your entire Iceland trip. There are so many things to see and do in Iceland within a single day's drive from Reykjavik. (Our favorite destinations are listed later in this post.) Staying in Reykjavik allows you to settle into one accommodation for your whole trip, but still have access to a some of Iceland's best attractions.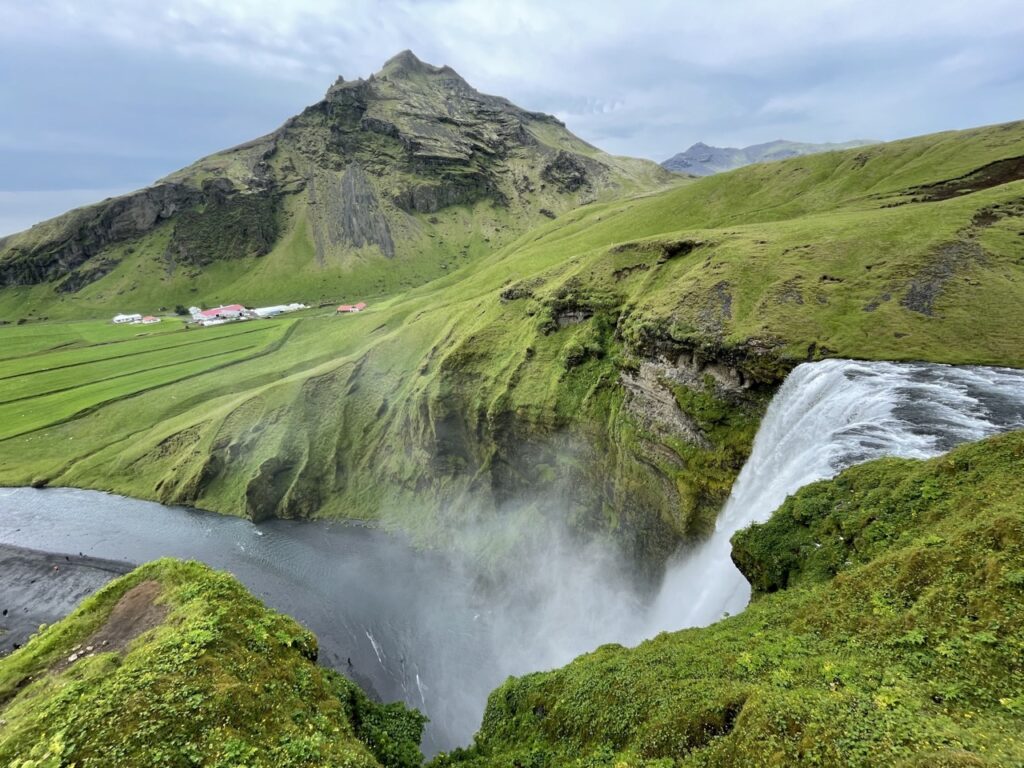 You can also split these approaches, which is what we did and what we recommend. We suggest spending 3 days in Reykjavik, exploring the city, visiting museums and taking short excursions. Then spend a few days exploring the Golden Circle and southern coast with stays in towns like Fludir and Vik.
So how many days do you need in Reykjavik?
1 day is enough to …. see the city, walk the main streets and visit a museum. Good for those spending most of their trip on a Ring Road roadtrip.
2 days in enough to … go to the top of Hallgrimskirkja (iconic church), visit multiple museums, experience the nightlife. Good for those splitting their time between Reykjavik and the southern coast.
3 days is enough to … take a day trip or two, explore parks and waterfront, try several coffee shops/restaurants/bars, visit the flea market (open weekends only), plus everything listed above. Good for families or more relaxed travelers who don't want to pack their days too full.
4+ days is enough to … have a pretty complete Reykjavik experience and explore many of the sites and attractions in the region. Good for those want to stay in one place their whole trip and take day trips to explore other regions.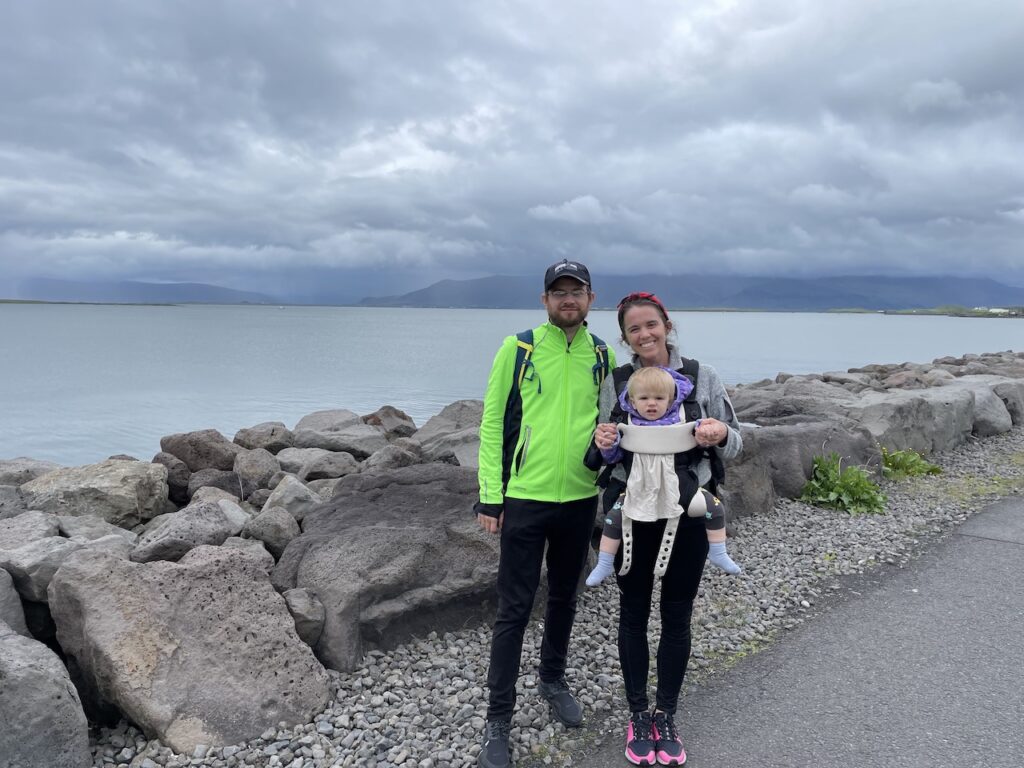 Reykjavik Stopover
A great way to add Reykjavik and Iceland to your travel plans is with a stopover. This option gained popularity in the early 2000s and has greatly contributed to Iceland's tourism boom in the 2010s.
So what is a stopover? If you're flying Icelandair between the US and Europe, you can add a stopover in Iceland for no extra cost. This gives you the opportunity to visit Iceland for 1 – 7 days during a connection without having to book or pay for multiple flights.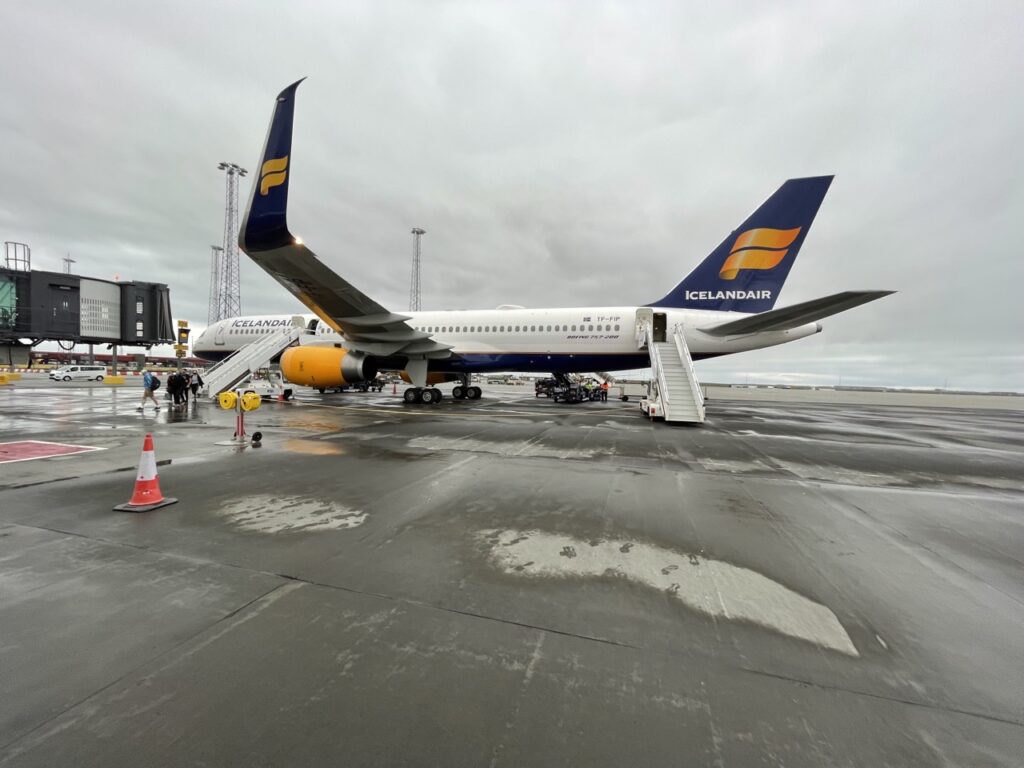 Let's say you live in New York and are planning a trip to London. If you booked with Icelandair, you would have a connection at Keflavík airport (near Reykjavik) anyway.
With a stopover, instead of just switching planes and continuing on to London, you could leave the airport and spend a few days in Iceland. Then you'll go back to the airport, fly to London and continue your trip.
In this example, you'd only be paying for one flight from New York to London, instead of two flights (New York to Reykjavik and Reykjavik to London).
This is a great option to add Iceland to your European travel itinerary (or your US travel itinerary if you're visiting form Europe).
Getting Around Reykjavik
Reykjavik is a relatively small city in general, so the city center that will attract the most tourists is also really small in area. It's easy for a tourist to get around town and between popular destinations like museums, accommodations, shopping and dining.
In case you missed it, we have a detailed map of downtown Reykjavik here which might be helpful as you think about getting around the city.
How to get from the Airport to Reykjavik
But before we talk about getting around Reykjavik, let's talk about getting to Reykjavik.
All international travelers will arrive at Keflavík Airport. The airport is about 30 miles from Reykjavik. There are a few different ways to get from Keflavík to Reykjavik, but the most popular and economical option is to utilize the Flybus bus transfer service.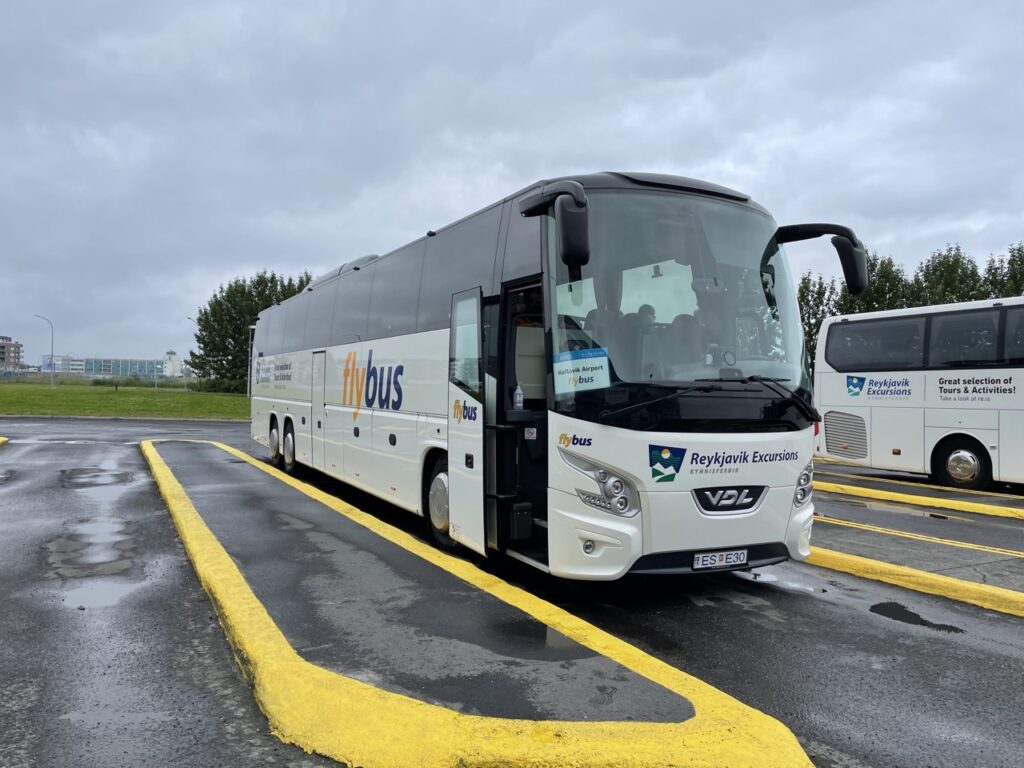 You can book Flybus at the airport when you arrive (not on the bus itself), but it'll be faster and easier if you book your ticket online in advance. The bus picks up from outside the airport exit.
Flybus costs $27 USD oneway from the airport to the main bus terminal (BSI near city center) or $35 to go directly to your hotel (or other specific location). Children 6-15 are half price and children 5 and under are free. The return trip costs roughly the same amount.
The bus does not run on a set schedule. Buses arrive regularly and typically the bus will wait a while to fill up with passengers before it departs. We waited 30 minutes and the drive itself took about 40 minutes.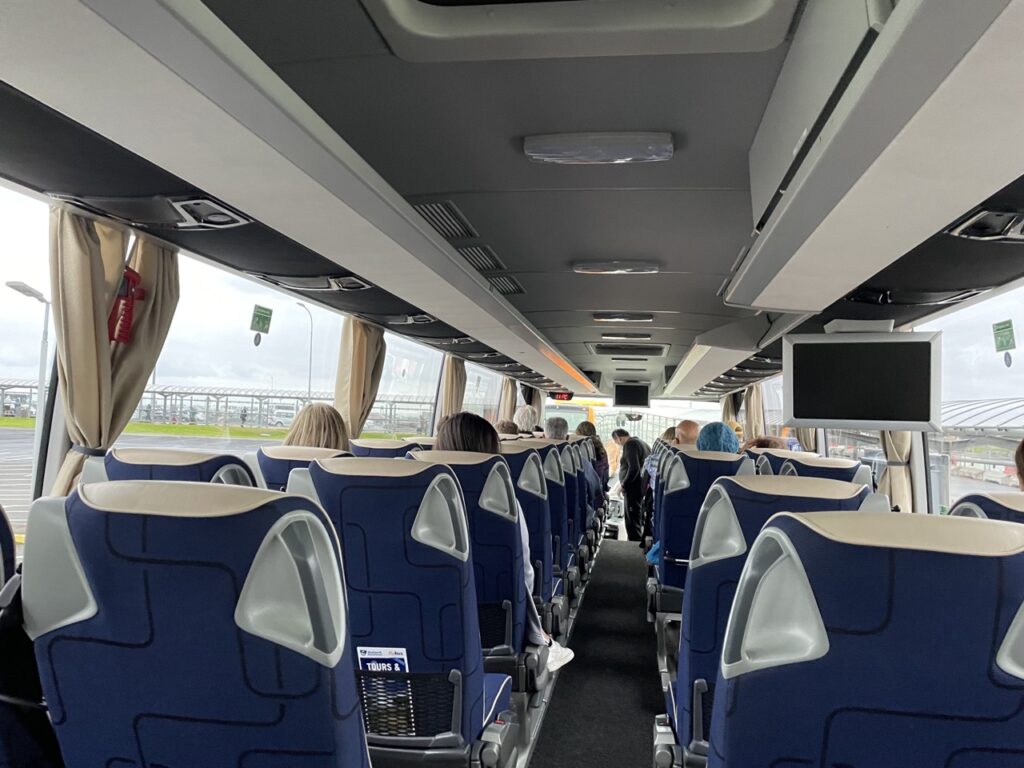 If you don't want to take the Flybus, you have a few other options.
Public Bus: The public city bus has a route that connects the airport to BSI terminal in Reykjavik near city center. The 55 bus runs every hour or two, takes about one hour, and costs $15 USD. You can purchase your ticket on the bus with a credit card or in the Straeto app. You can find the timetable and more information here.
Private Transfer: You can schedule a private transfer to get you and your party to Reykjavik as quickly and easily as possible. Prices will vary based on provider and party size, but can cost around $175 (like this one from Get Your Guide or this one from Travel Reykjavik) for a group of 4.
Taxi: There are taxis available at the airport but the price is not regulated and can cost $150 – $250 USD or more. Ask for the price before starting your trip.
Rideshare: Services like Uber and Lyft are illegal in Iceland and is not an option.
Walking around Reykjavik
Once you're downtown, Reykjavik city center is delightfully walkable. Sidewalks line all of the major streets and there are pedestrian crosswalks at all intersections. There are no true walking streets in the area, but the streets are designed in a way that deters car traffic on the pedestrian-heavy areas.
Walkers, runners and cyclists alike will revel in the city's shore walk. The paved pathway covers almost 2 miles of shoreline starting at the Harpa Concert Hall. Visitors staying in accommodations near the waterfront will love walking this path to the downtown area.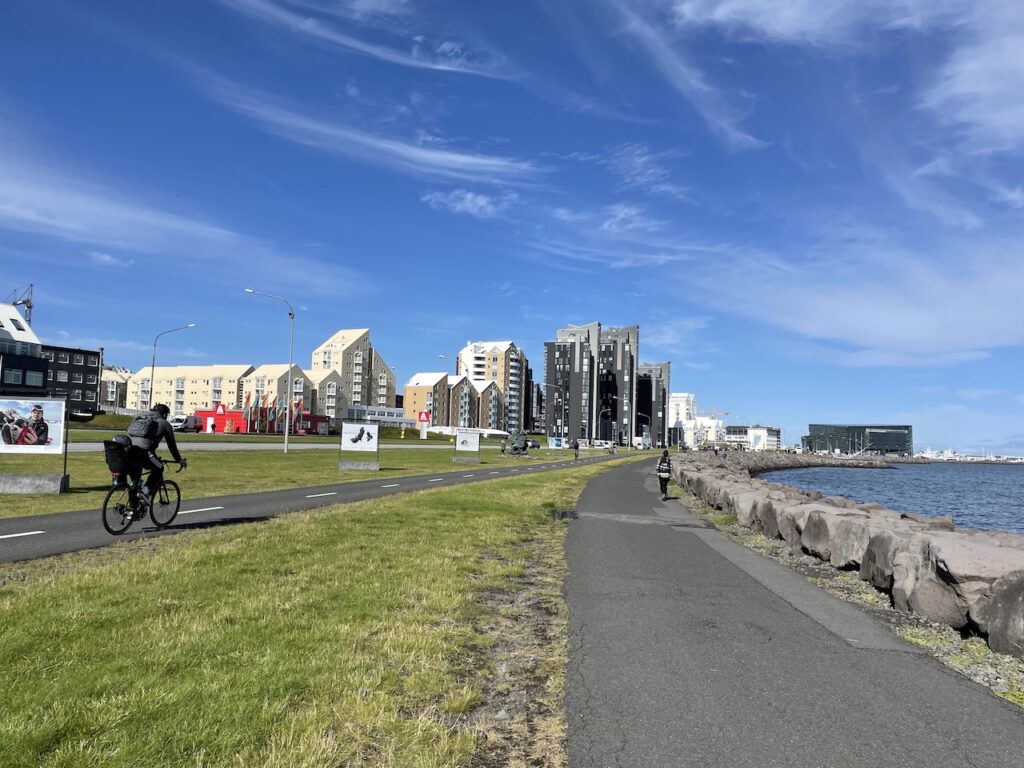 Unless you're intentionally walking the full shore walk, you'd be hard-pressed to find two locations more than 1.5 miles apart. Nearly everything you'd need as a tourist in Reykjavik can be found within a few blocks from a 3/4 mile long main street called Laugavegur.
It is hilly in areas, though. There are some areas with pretty steep hills, though they can often be avoided or reduced by taking a slightly different rout.
Taking the bus in Reykjavik
For further distances or those not keen to walk all day, Reykjavik offers a great city bus system that runs frequently and stops at many convenient locations.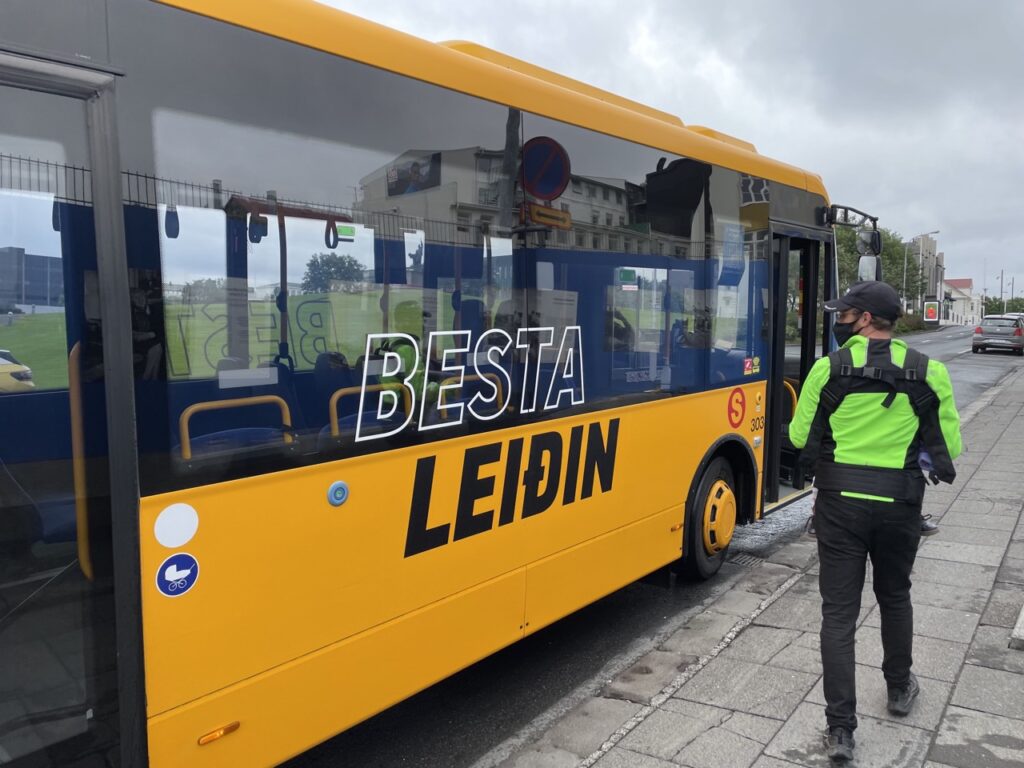 There are 27 routes throughout Reykjavik, but as a tourist you likely care about just a handful. Here are the Reykjavik bus routes you should be aware of.
Bus Routes 1, 6, 11, 12, 13,14: Take any of these buses to move along the main street of Laugavegur. These buses run on Hverfisgata, a street parallel to Laugavegur one block north.
Bus Route 3: This route connects the opera house and shore walk to either end of the main Laugavegur strip.
Bus Routes 5, 15: These two busses pass by the iconic church, Hallgrímskirkja and onward to the bus depot (BSI).
The bus provider, Strætó, has a route planner on their website, but we suggest using Google Maps. Enter you where you need to go and then click the bus icon. It'll tell you exactly what bus(es) to take, where to catch it, and what time it is expected to arrive.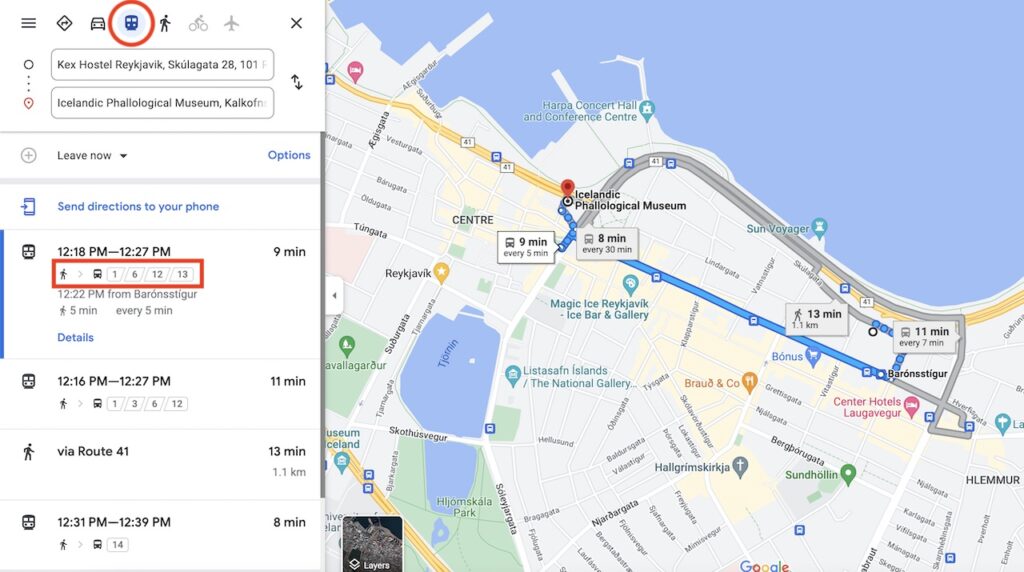 A bus ticket costs $3.85 USD (490 ISK) for adults, $1.92 (245 ISK) for children ages 12-17 and seniors over 67, and is free for children 11 and younger.
You can pay for the ticket in cash (ISK) when you board the bus. If you don't have cash, you'll need to purchase a bus card (called a Klapp card) from a vendor around town.
The most convenient location for mosts tourists will be to buy a bus card from the 10-11 convenience store (similar to a 7-Eleven) here in city center.
The buses in Reykjavik start running at 6:30 AM on weekdays, 7:30 AM on Saturdays and 9:30 AM on Sundays. Half of the bus routes run until midnight, but others stop sooner. You can find the detailed timetables for each route here.
Rental Cars in Reykjavik
Generally speaking, you do not need to rent a car in Reykjavik for your days spent in Reykjavik. If you're staying near downtown, you can easily walk or take public transit to get around city center. In fact, driving and parking near downtown would be difficult and annoying.
Even if you're planning to rent a car for part of your trip, don't pay for the car for the days you're staying in Reykjavik. For example, we spent 3 days in Reykjavik without a car, and then picked up a rental car and left town for 3 days doing the Golden Circle and southern region.
That said, you may want to rent a car in Reykjavik if you're planning to take day trips away from the city each day. You could also take guided tours to some of the most popular destinations if you didn't want to rent a car. Public transit into the countryside isn't really an option for day trips due to limited bus times.
A rental car costs about $100 a day, but that estimate can change drastically based on the type of car and time of year. You may also need to pay for parking at your hotel or accommodation in Reykjavik, so be sure to check with them.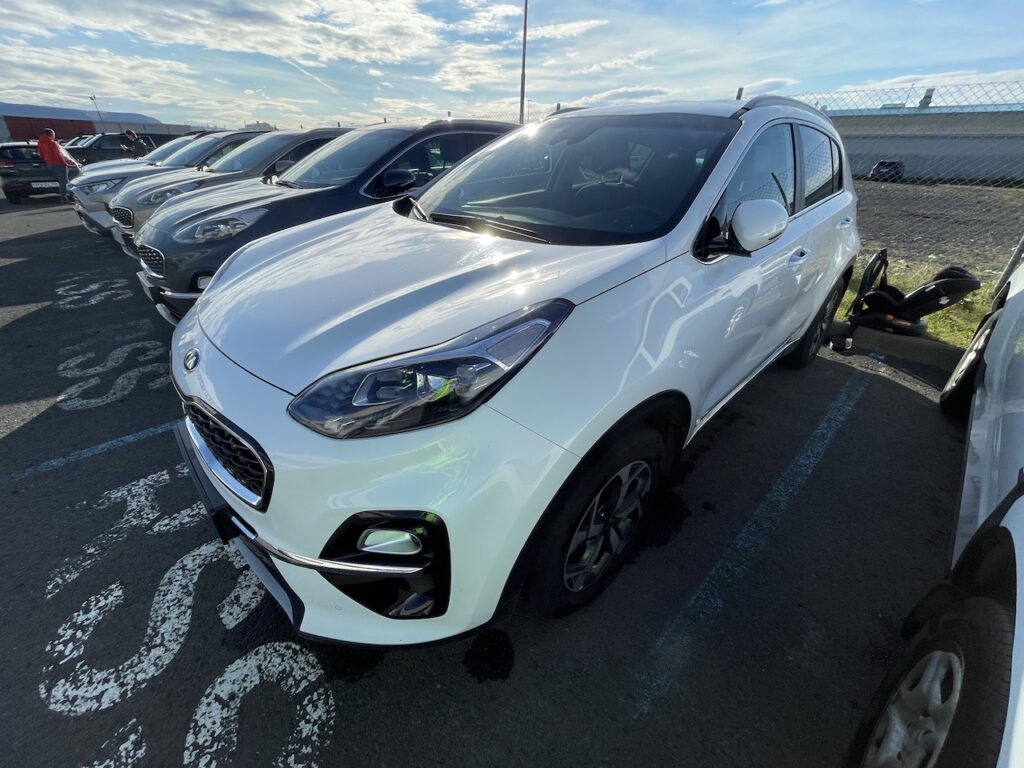 Taxis and Rideshare in Reykjavik
Rideshare services like Uber and Lyft are not available in Reykjavik or all of Iceland.
Taxis are available, but can be expensive. According to Introducing Iceland, the base fare is $5.30 USD (690 ISK) and $2 USD (260 ISK) for every kilometer (or .62 miles for my US readers).
We personally did not take a taxi in Iceland at all as we almost always prefer other modes of transportation.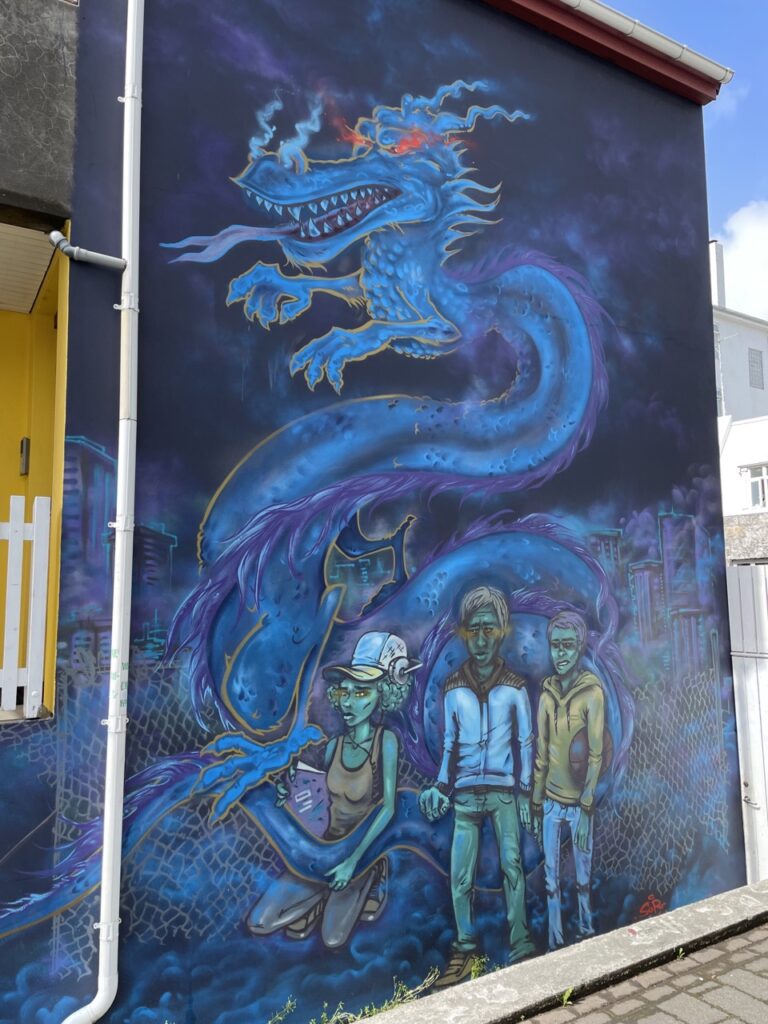 Where to Stay in Reykjavik
We recommend staying near downtown Reykjavik. Staying near city center will allow you to walk (if you choose) to just about everything. For a tourist, it's the #1 place to stay.
So where exactly is that? Generally speaking, we're talking the area between the water, the Settlement Exhibition and Hallgrímskirkja church. But anywhere in this general area would work.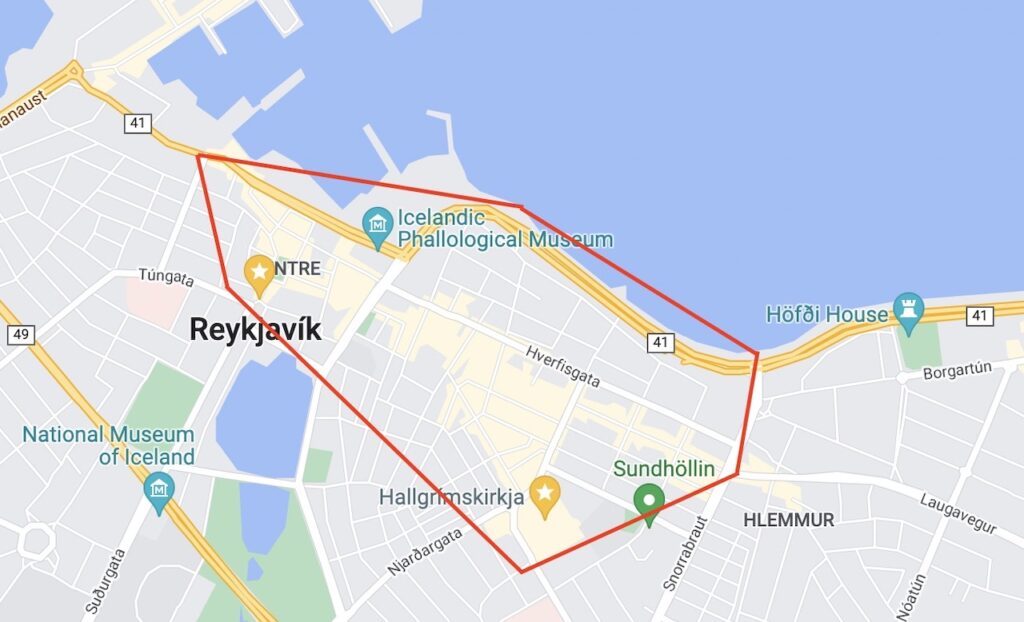 Of course this is the most expensive area to stay, but we think it's worth it considering the transportation cost and time savings. Speaking of costs, you can also expect to pay more during peak tourist season (summer months between June and August).
As a reminder, we have a map here that includes all of our recommendations for places to stay.
There are plenty of hotel and guesthouses to choose from in this area. You won't find a ton of big chain hotels in city center (at least not under their main brand names). Instead, there are lots of smaller hotels with boutique vibes. If you're in the market for a hotel, you might consider some of the following options:
Canopy by Hilton
Apotek Hotel
101 Hotel
Hotel Von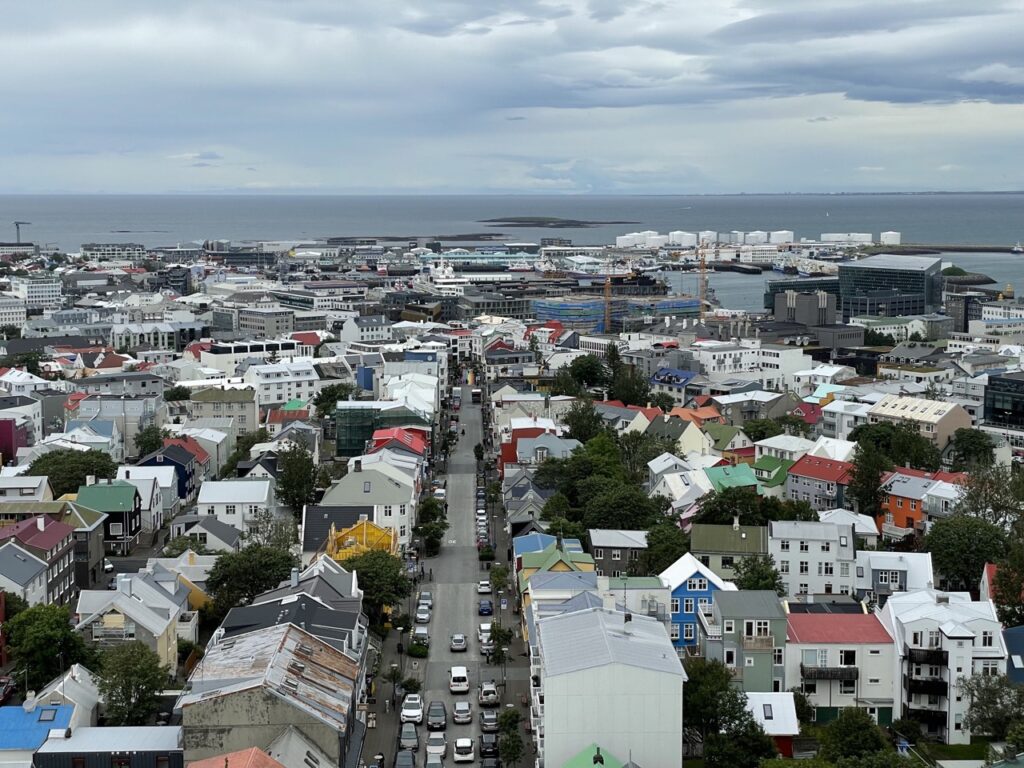 Another popular (and cozy) option in Reykjavik is a guesthouse. A guesthouse is similar to a hotel but is usually smaller and often locally owned. They typically offer minimalist accommodations with just a room and a bathroom (sometimes private, sometimes shared).
Guesthouses tends to walk the line between hotel and hostel. Guesthouses might have a shared kitchen or nontraditional bed configurations. They're also usually cheaper than hotels. Here are a few Guesthouses to consider:
Sunna Guesthouse
Aurora Guesthouse
Grettir Guesthouse
Along the guesthouse line are direct home rentals through the likes of Airbnb or VRBO. You can search by guest count and location on their websites directly.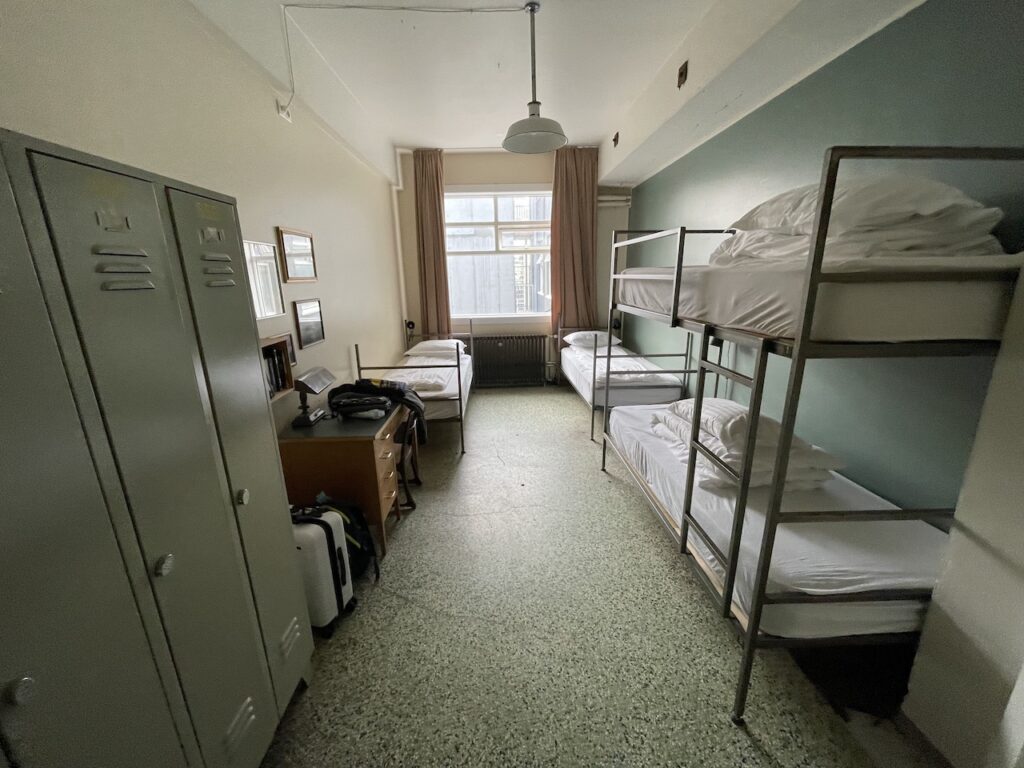 Lastly, we have hostels. Hostels are popular with the younger crowd as they're often quite cheap. Most offer dorm-style beds, sleeping 4-12 people in a room, with shared bathrooms. Hostels offer a social component and usually have a bar and/or shared common area to hang out. However, many hostels offer private rooms and some are even family friendly.
Some hostels in Reykjavik to consider:
KEX Hostel
LOFT
Laekur Hostel
We personally stayed at KEX Hostel in a private 4-bedroom family room with our 1-year-old and absolutely loved it. We would recommend KEX Hostel to pretty much anyone who was open to a hostel stay, especially grown-up backpackers who want to relive their youth with their children (guilty).
The location can't be beat. It's right along the shore walk which we walked on nearly everyday of our stay. It's also just a short walk to the main shopping streets, museums and restaurants. The rooms and bathrooms were clean and the common area was spacious and comfortable. They even had a highchair available which we used for breakfast everyday.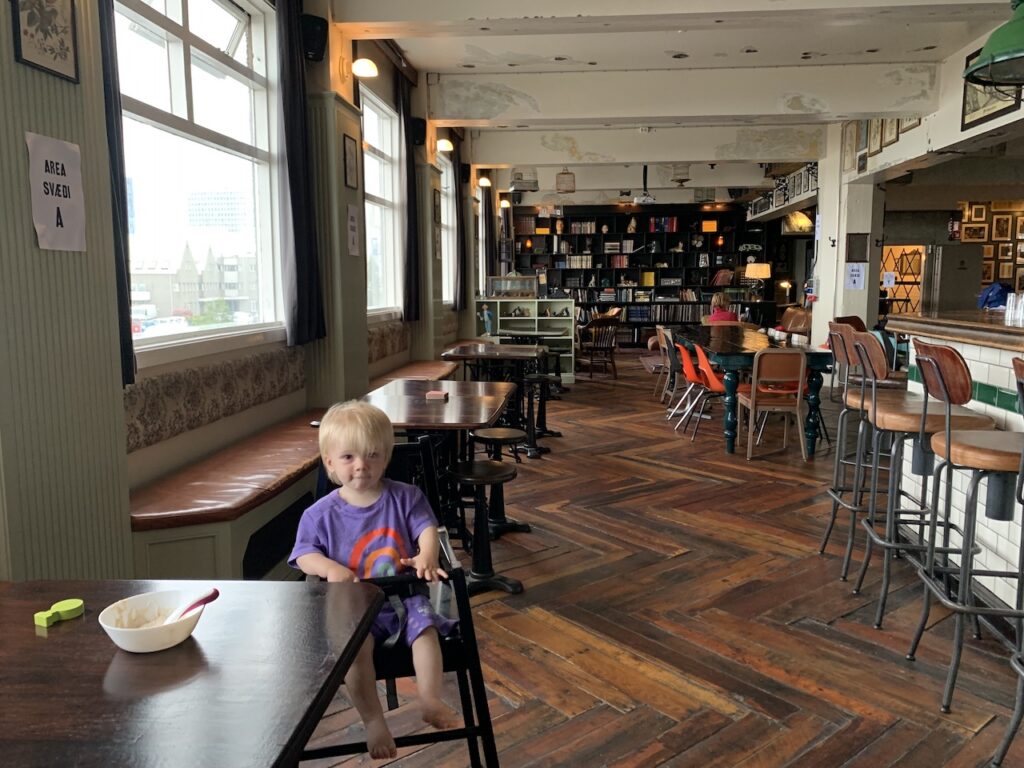 Eating & Drinking in Reykjavik
Like any city, Reykjavik offers a wide variety of restaurants and bars that appeal to any type of traveler. You'll be able to find everything from fast food burgers at their chain burger place Aktu-Taktu to seafood at the city's highest rated restaurant Sjávargrillið to street style doner kebabs from Durum Restaurant.
Let's start with the basics of restaurant and bar culture.
Most restaurants in Reykjavik accept cash (Icelandic krona) and credit cards (Visa and MasterCard are your best bet). In general, we suggest traveling with two different credit cards as your primary payment method, but getting a small amount of local currency just in case.
Most restaurant bills will include a small gratuity or VAT automatically, and it's not required or typical to tip more on top of that (but you can and it would not be considered rude.) Waitstaff in Iceland are paid higher wages and are not as reliant on tips as they are in the US.
The legal drinking age to purchase and consume all alcohol (beer and liquor) in Iceland is 20 years old. Some clubs have a higher age minimum, though, and may require patrons to be 22-25.
You can only purchase alcohol from a government run liquor store (called Vínbúðin) or at a licensed bar or restaurant. It is not legal to open carry and consume alcohol outside of these establishments. That is to say there's no legal drinking on the streets or walking around with alcohol.
Okay, now to the good stuff! Where should you eat and drink in Reykjavik? I hate to break it to you, but we're vegetarian and are absolutely not foodies. So we can't tell you where to find the best lamb stew or pickled shark (the national dish of Iceland). But here are a few places we actually ate and drank at that we really enjoyed. (You can also find these places on a map here.)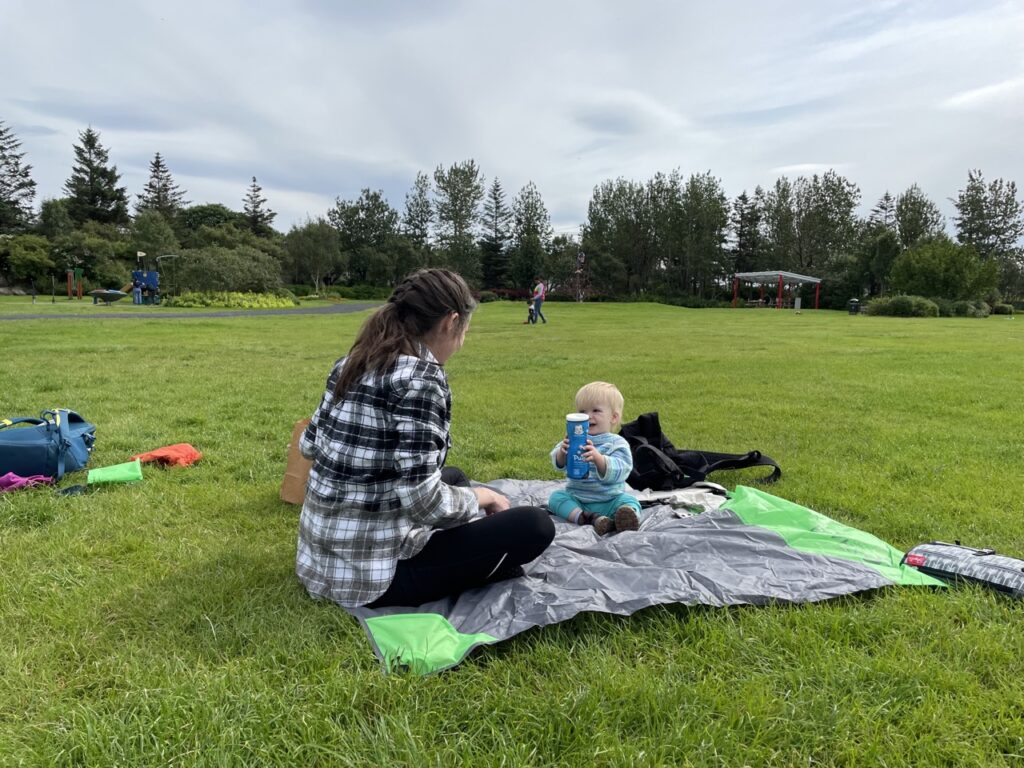 Coffee Shops in Reykjavik
Reykjavik Roasters: Cozy cafe with amazing espresso and cold brew. They have a variety of beans and brewing methods, service was friendly, and presentation was beautiful. This was our favorite coffee shop in Iceland.*
Mokka Kaffi: Super cute, good coffee and food, small space. Get the Belgian Waffle with your flat white and thank me later.
Emilie and the Cool Kids: Come for the coffee, but stay for the cookies! This place had the nicest baristas in town and the most tempting pastry case I've ever seen.
Kaktus Espressobar: Nice, bright cafe that is quite popular in the morning. The flat whites were good, but pricy with an extra shot of espresso. A bit slow for takeaway, but perfect if you plan to sit a while.
Te & Kaffi: This is Iceland's answer to Starbucks. It's a good option for quick coffee to go. Several of them also open earlier than other cafes.
Reykjavik Röst: Honestly more of a restaurant than a coffee shop. You can get a table and drink your coffee there, or you can order at the bar and get your coffee to go. Good if you find yourself at the harbor after a boat excursion.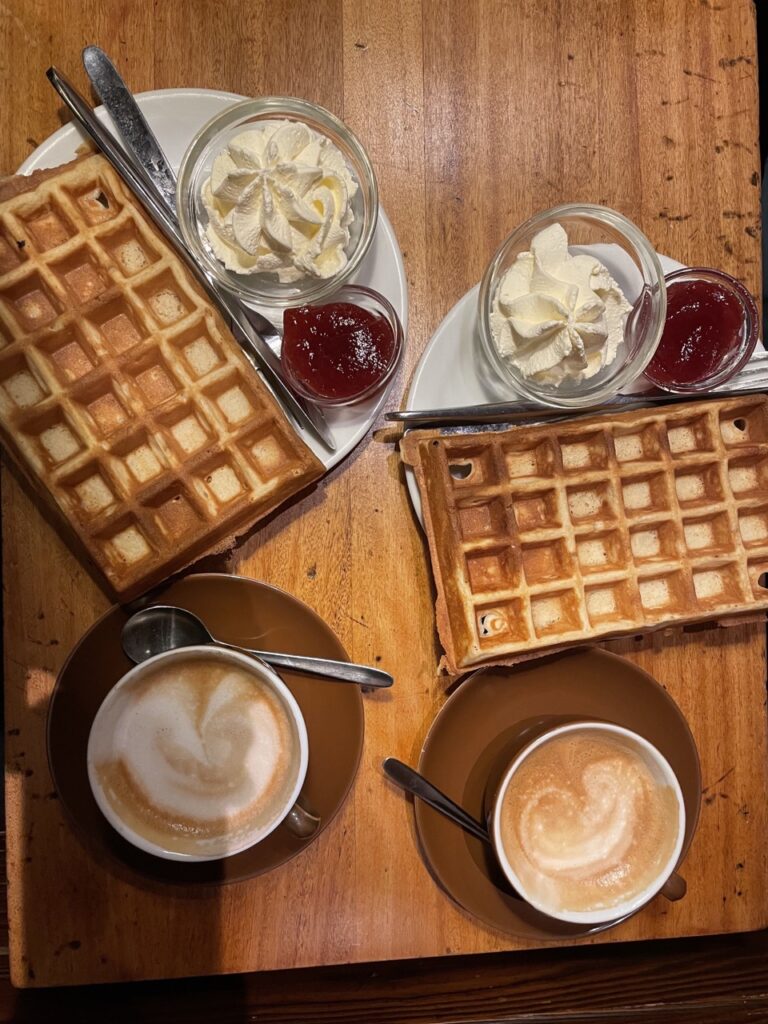 Kenny and I would have loved to spend more time here, but our kid busted their face on a table. We had to bug the baristas for ice, chug our coffee, and bail before our screaming 1-year-old shattered the cozy vibe for too long. I share this for those traveling (or thinking about traveling) with kids. Traveling with kids is chaos half of the time, but it's pure magic the the other half.
Vegetarian Food in Reykjavik
We found the vegetarian options in Reykjavik to be mediocre. There wasn't a ton of options and basically no vegetarian traditional Icelandic foods available (that we found), but we managed to eat all of our meals just fine. Here are some vegetarian places we'd recommend.
Vegan World Peace: Amazing fake meat entrees like "ham and chicken" banh mi and plant-based items like butternut squash soup. Note that they're closed on Mondays and only open for dinner on Sundays.
Dürüm Restaurant: Great little Turkish spot right on the main shopping street. They have three vegan wraps, including a vegan kebab. It was busy at dinner, but there's a good amount of outdoor seating with great people watching.
Lamb Street Food: This place is a bit of a hike from the main drag, but it's really good if you're by the harbor. Great pita wraps filled with falafel and a variety of other delicious fillings. Good for a picnic at Hljómskála Park if you're headed that way.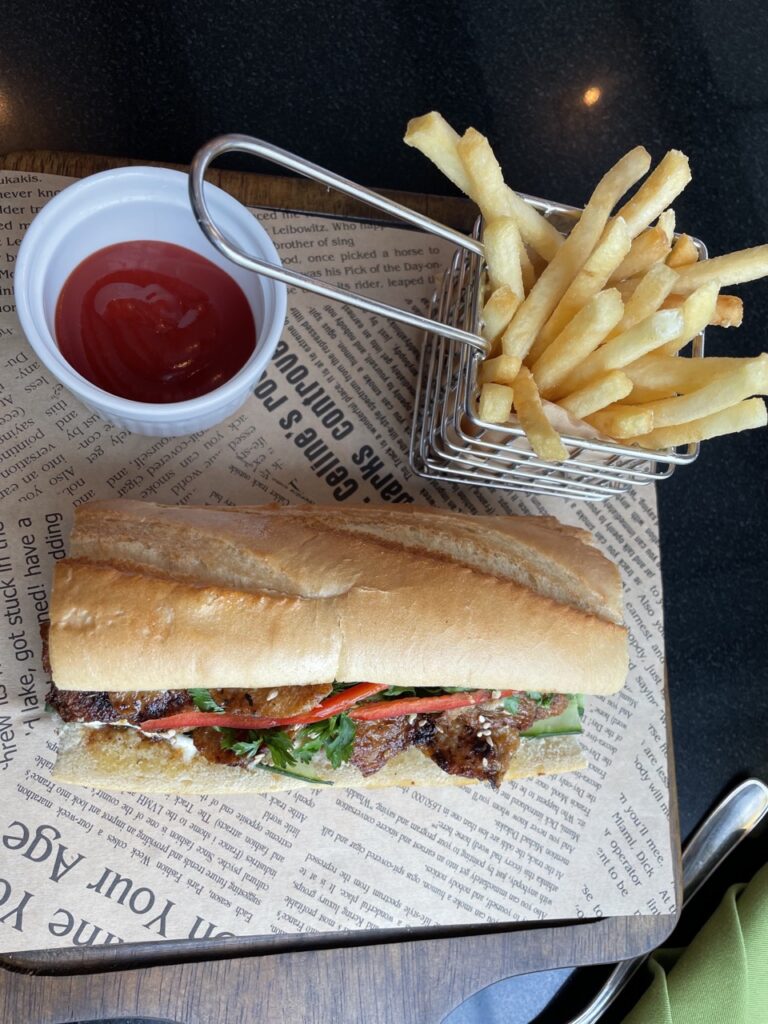 Things to do in Reykjavik
This section is worthy of an entire post, maybe it'll have one someday, but for now I'll keep this section sort of brief. Let's go over some of the best things to do in Reykjavik.
We personally have done all of these things. We did them over 3 days with a toddler. A more ambitious traveler could fit most of these things into 1.5-2 days if they really wanted to.
You can find the locations for all of these attractions and specific walking routes on our detailed map of downtown Reykjavik in this post here. We also have a complete 3-day Reykjavik itinerary, complete with exact walking routes, which will show you how to see all of these things and more.
Shopping Streets
Laugavegur is the main shopping strip that runs through downtown. Along it you will find restaurants and bars, souvenir shops, clothing/gear stores and a popular Bonus grocery store. The main section of this strip is the half-mile stretch between Snorrabraut and Lækjargata streets.
It's not technically a walking street, but pedestrians have the clear right of way. The street is intentionally winding with parking on alternating sides to deter through traffic. Definitely be alert though, cross at crosswalks, and don't walk in the street.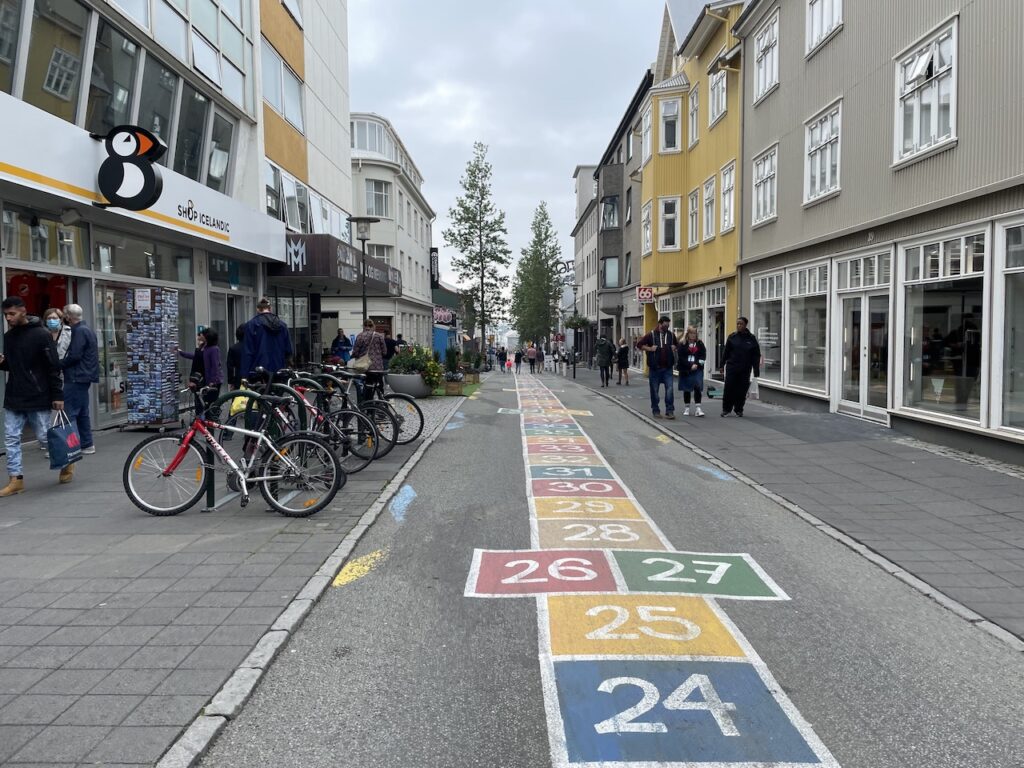 Skólavörðustígur is another shopping street that splits off of Laugavegur. This section of the street is known as Rainbow Street because the street is literally painted like a rainbow. This street has more slightly-less-touristy stores and there are some gems. We really liked popping into The Handknitting Association of Iceland and 12 Tónar record store.
Skólavörðustígur also leads directly to Hallgrímskirkja. It makes for a beautiful view and a great walk to the church if you're planning to visit.
At the end of Laugavegur is a main street, Lækjargata. Just on the other side is the central shopping district. The entire area between this street, the Settlement Exhibition and the harbor are full of shops and streets to explore. Here you'll find more souvenir shops, bars/restaurants, the 10-11 convenience store and a few public squares. There's also chain stores around here, like Levis and H&M.
Kolaportið is a popular flea market in downtown Reykjavik. It's an indoor market with lots of vendors selling everything from nordic sweaters and used clothes to old books and nicknacks. You can find deals, but we personally found it to be pretty overpriced. Many vendors only take cash.
We also found that there was often an outdoor street market in the summer on Austurstræti near Lækjartorg square. There were booths with people selling jewelry and knit items. I can't find any details on the dates or times, but it's worth checking out if you stumble upon it.
Museums
There are several history museums in the downtown Reykjavik area. The Iceland history is interesting, but very straight forward. Once you learn the basics, the history museums all hit on that time line with varying amounts of details. We personally chose to visit the National Museum of Iceland and the Settlement Exhibition, which complimented each other nicely.
There's also several small but fascinating niche museums in Reykjavik. Our personal favorite and a very popular one is the Iceland Phallological Museum, aka the Penis Museum. It's literally a collection of animal penises, but it's oddly well done. There's a bar and cafe at the entrance, and you can take your beer with you through the museum.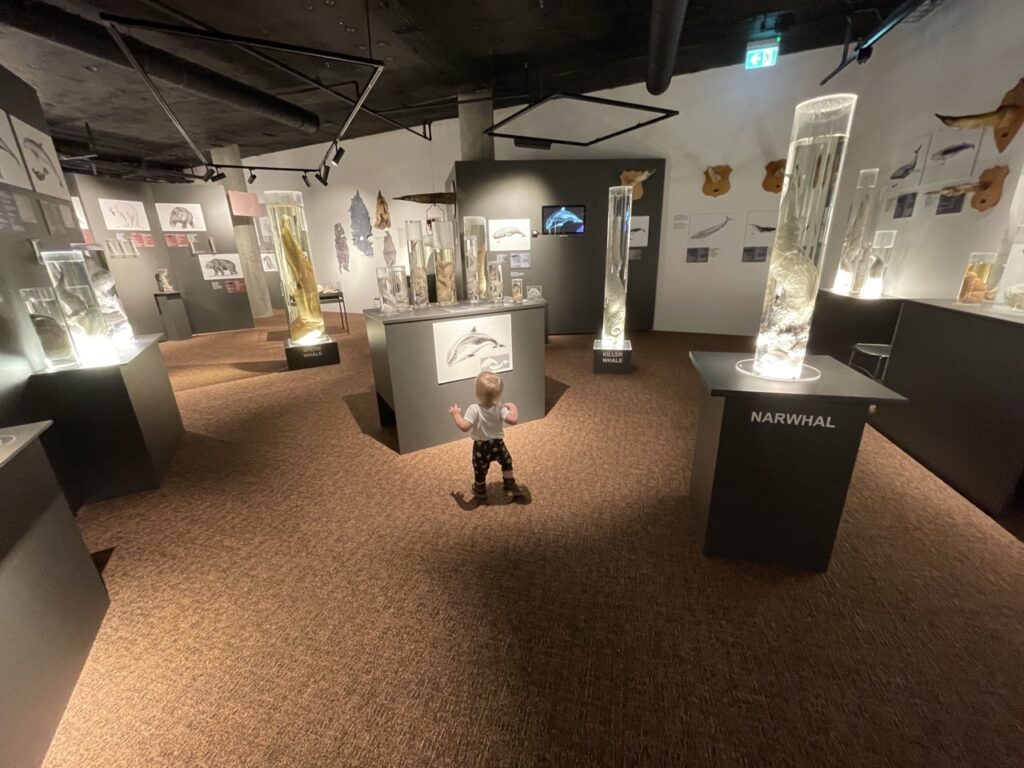 I kid you not, the penis museum was our absolute favorite activity in Reykjavik with our toddler. It was a rare chance when our fresh walker could take off their coat and run around somewhere indoors. They loved the bright lights and cool shapes and all the different rooms. We loved that we got to have our only beer in Reykjavik!
Another popular museum is the Icelandic Punk Museum which is located in a repurposed public bathroom! We weren't able to fit this one into our schedule, but we have heard good things.
Tours & Excursions
If it's your first time in Reykjavik and you have some time, you'll want to start your trip with a free walking tour. It's a great way to learn about the city's history, get tips on things to do and where to eat, and get a sense of where you might want to explore later.
The main (and I think only?) free walking tour in Reykjavik is through City Walk. There are limited spots on each tour, so sign up in advance. It's free, but not really free. They operate based on tips. At the end of the tour, you'll have the chance to pay the guide what you feel the tour was worth.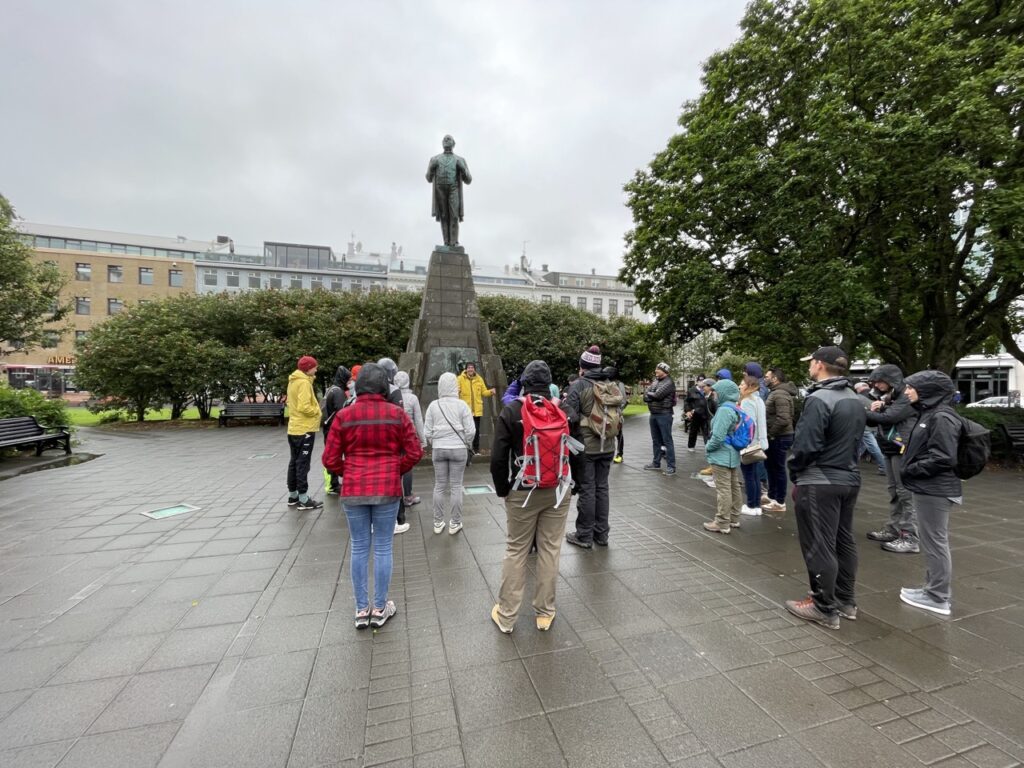 There are also a ton of day trips that you can take from Reykjavik. Here are three good ones in the summer.
Puffin Spotting Tour: This one is short but incredible if you have any interest in birds or puffins. You'll see thousands of puffins flying and swimming around the boat and nearby island. The tour is available in the summer, costs $47 USD and can be booked online here.
Whale Watching Tour: If you can stomach a 3.5-hour boat ride on the ocean, it could be worth it for a chance to spot whales. This tour runs all year, costs $94 USD and can be booked online here. We personally didn't see any whales and got a bit seasick, but I'd still do it again. You can read a full report of our whale watching in Reykjavik experience here.
Golden Circle Tour: The Golden Circle is an essential part of any trip to Iceland or Reykjavik. The Golden Circle refers to three famous attractions: Thingvellir National Park, Geysir Hot Spring Area and Gullfoss waterfall. If you plan to rent a car, we have a full guide to a self-drive Golden Circle tour or you can take a guided tour through a tour company like this one.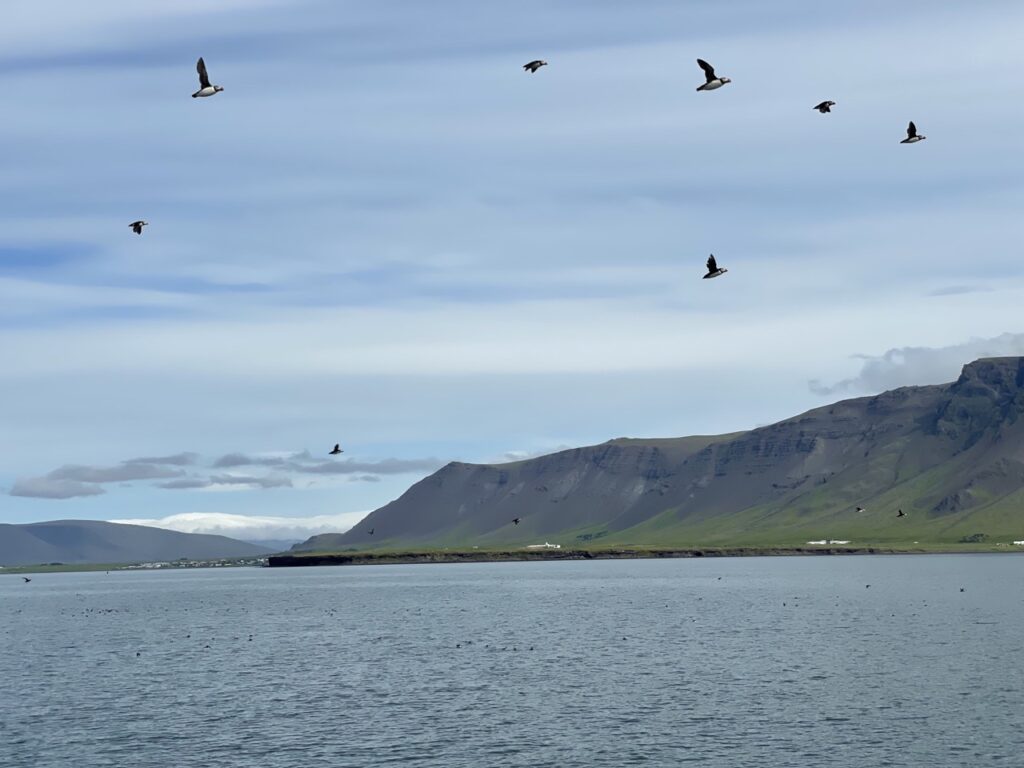 Things to do with a Toddler in Reykjavik
I'm going to be honest here. This was our first international trip with our kid who was just about one at the time. We were all learning how to travel together and what is fun (and what isn't) for a toddler.
At the end of the day, our little one had two wipeouts (to the point where both times we had to panic-ask baristas for ice) and caught COVID (despite numbers being at record lows, completely avoiding indoor dining and spending 99.9% of our time outside).
That said, I promise our toddler had some fun! If they were guest-writing this section, they would recommend the following.
Picnic at Hljómskála Park: This is the largest park in downtown Reykjavik. There's a lake in the middle and surrounded by lots of green space and pretty flowers. Grab takeout from a nearby restaurant and spend the afternoon running around.
Playgrounds: There's a large playground in the southeast corner Hljómskála Park which had a lot to do for kids of all ages. For something closer to the main strip, there's a great little playground right by the Punk Museum in a park called Bakarabrekka. Pro tip: get coffee at the Coffee Bike on the corner if it's open for a perfect afternoon.
Grasagarður Botanical Garden: Now, this one is a bit of hike (1.5 miles from the main downtown area), but it's nice if you have rented a car and are looking for a good toddler activity. The botanical gardens are lovely with pretty flowers and great paths and grass areas for a new walker. There's also a zoo and ice skating rink in the same area.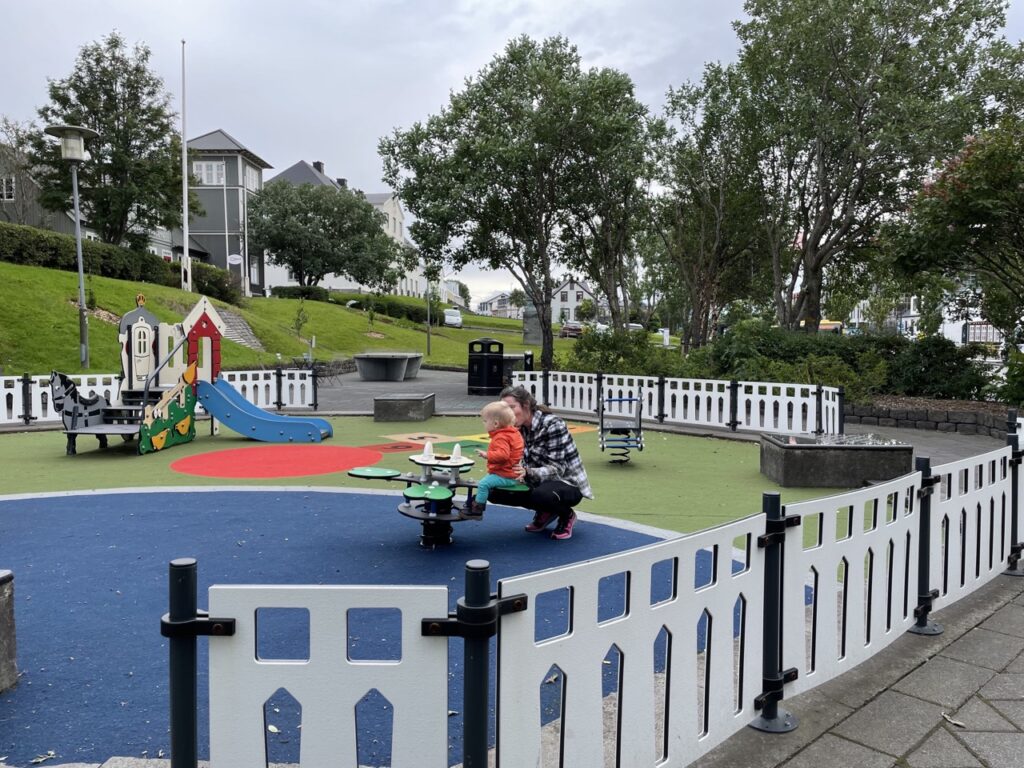 Reykjavik Church
Hallgrimskirkja is a famous church in Reykjavik which was consecrated in the 1980s. It's become an icon of the city due to its size and unique shape.
Hallgrimskirkja is the tallest building in Reykjavik and the second tallest in all of Iceland. The building is designed to resemble the towering basalt columns of Iceland, similar to what you would find at Reynisfjara black sand beach.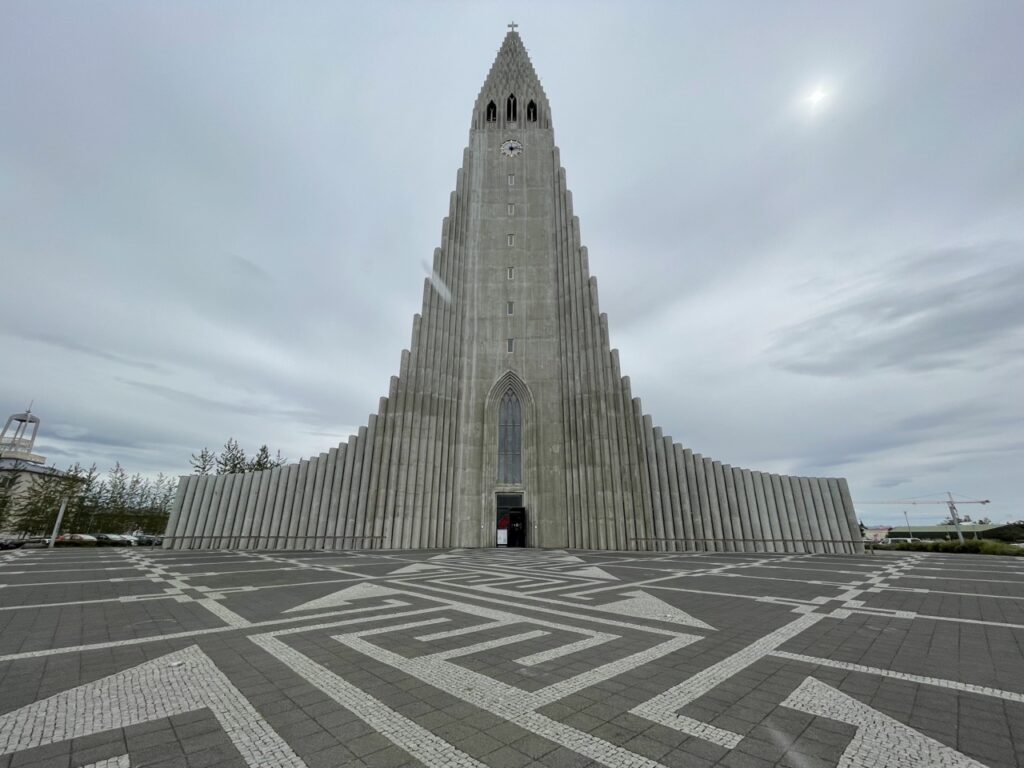 When Hallgrimskirkja is open, it's generally open to the public and free to enter. You can take an elevator to the top of Hallgrimskirkja for stunning views over Iceland's capital. A ticket to the top of the church costs $9 USD (1200 ISK) and can be purchased inside near the entrance to the church.
The church is generally open from 10 AM – 5 PM and the tower from 10 AM – 4:30 PM. However, both are closed on Sundays from 10:30 – 12:15 during mass. The church also closes to the public for an hour or so at a time for other religious practices. You can check the specific hours for the current week on their website here.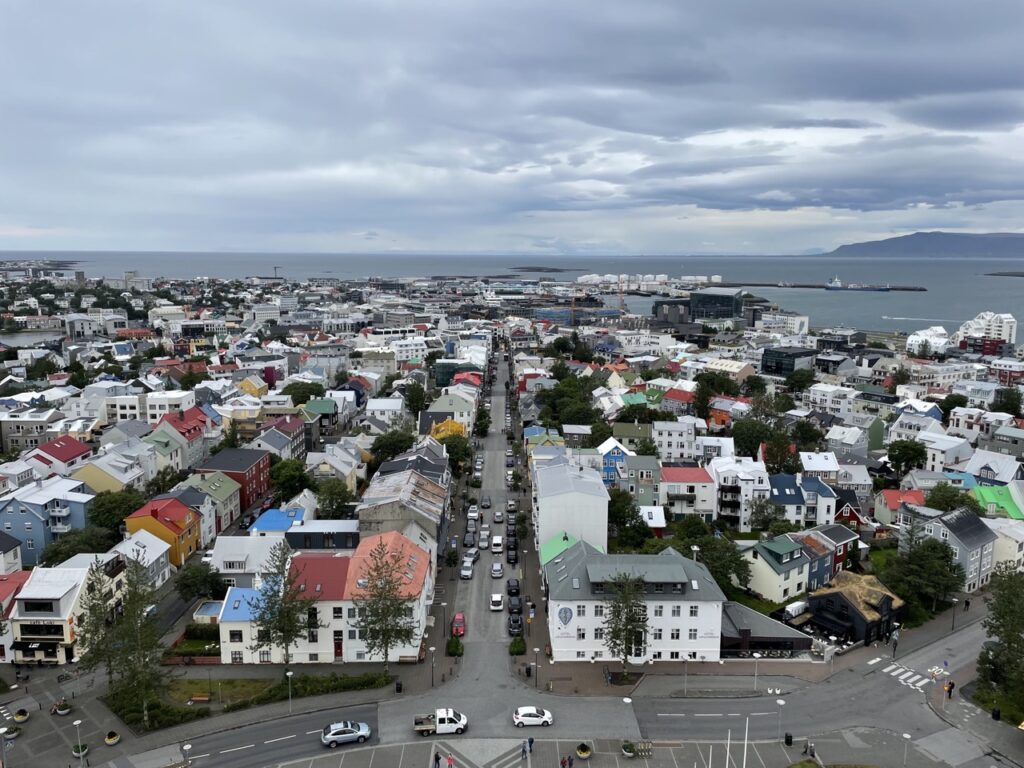 Hallgrimskirkja is an active Lutheran church and visitors are welcome to their worship services as well. Services take place on Sundays at 11 AM and Wednesdays at 10:30. The last Sunday service of every month is in English. All other services are in Icelandic.
Sculpture & Shore Walk
The shore walk keeps coming up in this post because it's just really lovely!
This is a paved walkway that stretches along the waterfront on the north side of the city. It begins near the Harpa Concert Hall and follows the water for about 1.5 miles. The view from the pathway is beautiful and looks over the water and onto the mountains across the harbor.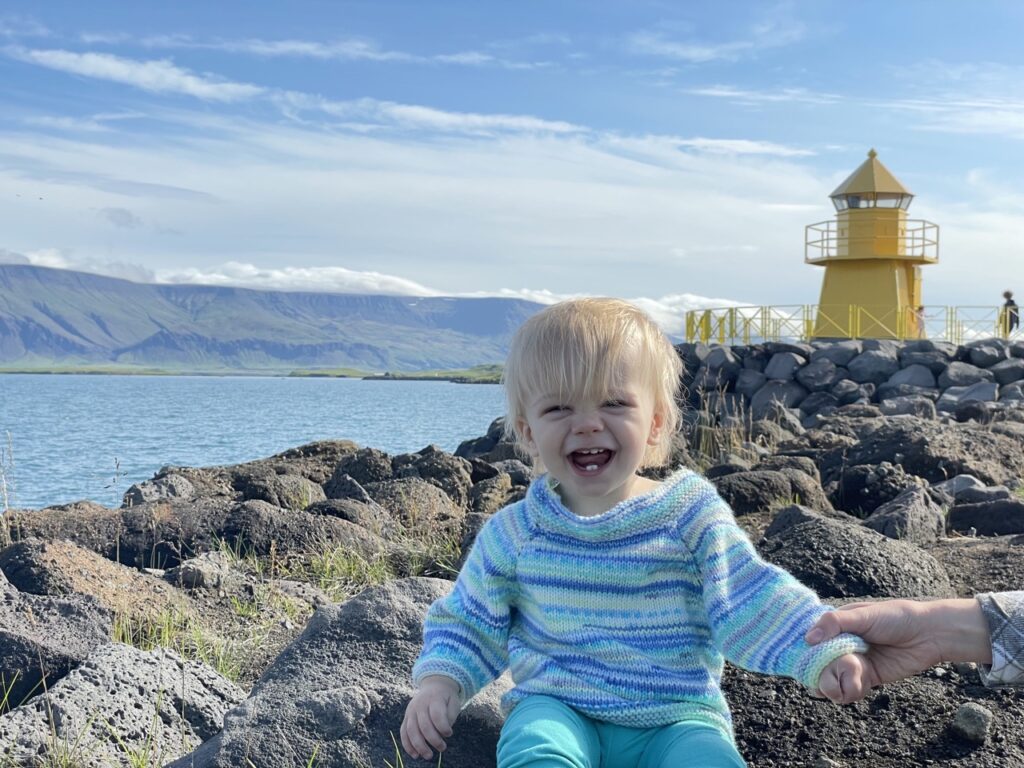 There are a few really cool things to see along the pathway, too. The Sun Voyager statue is just a quarter mile from the concert hall and is a beautiful steel statue of a boat. A half mile past that is Höfði lighthouse, a bright yellow lighthouse that pops against the blue and green backdrop.
It's perfect for a leisurely stroll or as a great way to get downtown if you happen to be staying near the waterfront. (KEX hostel is right off the shore walk and we loved that location.)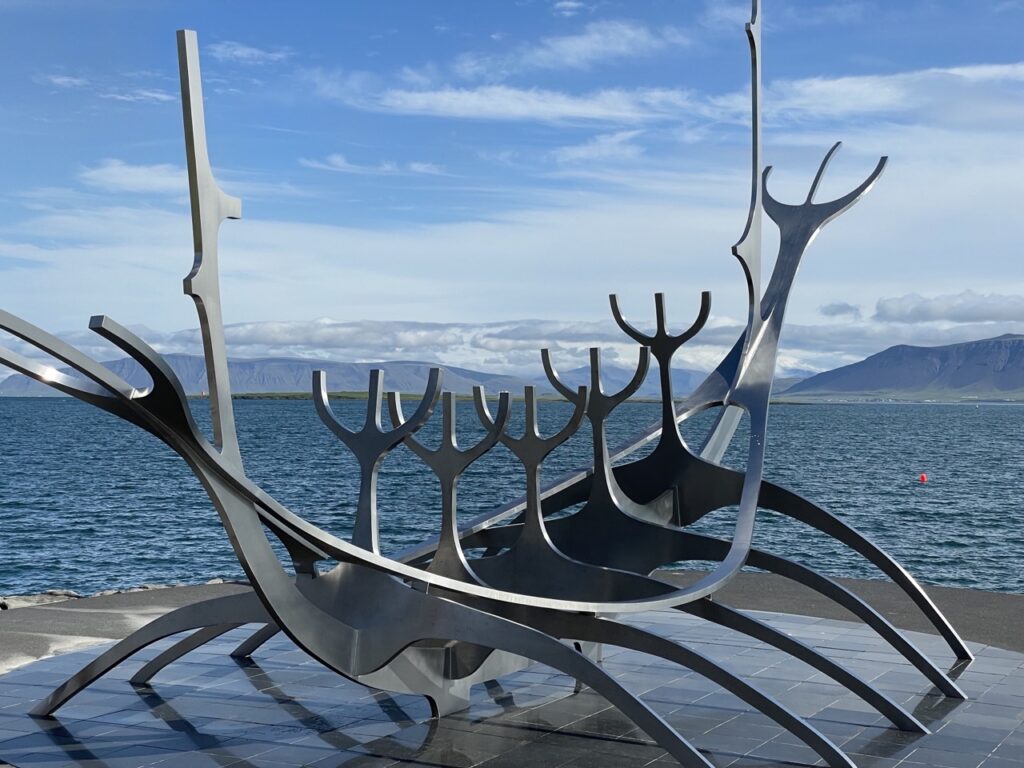 Things to do Outside of Reykjavik
Iceland is full of beauty, but you don't have to drive the full Ring Road or venture off into the far unknown to see amazing things. There's a lot of amazing things to see within a few hours drive from Reykjavik.
If you're planning a trip to Iceland and only have a few days (3-5), we'd suggest exploring the country's southern coast. This region is home to diverse landscapes (think lava fields and glaciers), breathtaking waterfalls and some of the best views of the country.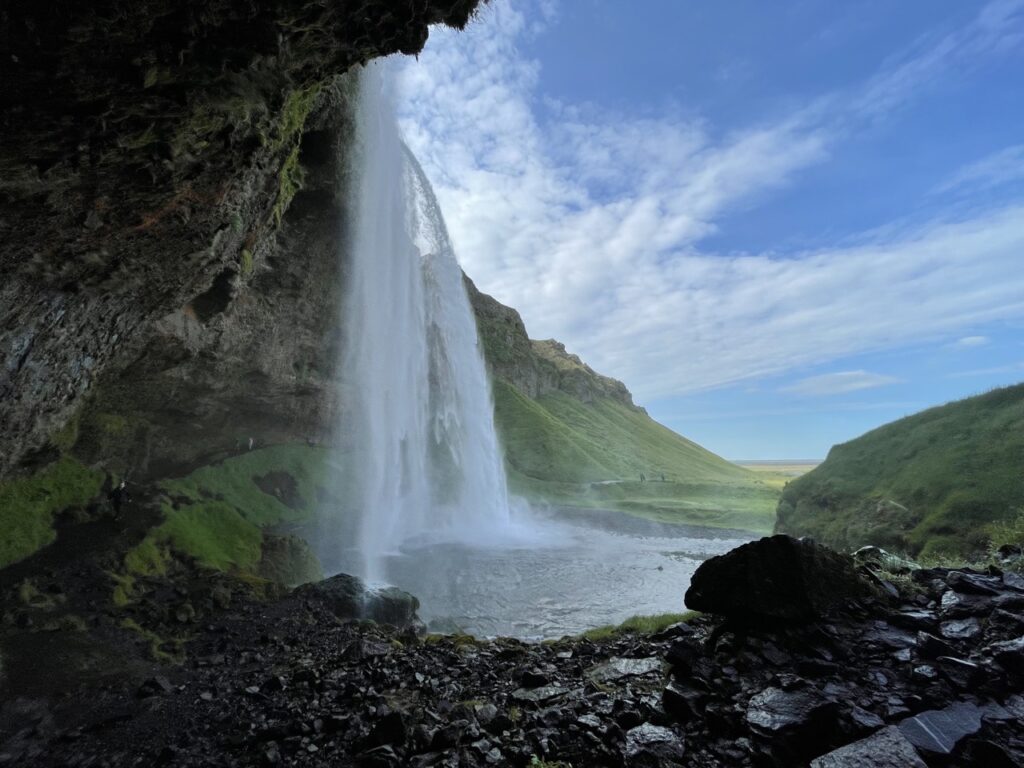 You can see some of these things in a day's drive from Reykjavik, but others might require a night or two outside of the capital city. We'd suggest spending a night or two in the town of Vik for prime access to the southern coast.
Here are some of our favorite things to see outside of Reykjavik. We've linked to our complete guides for each destination if you're interested in learning more.
Seljalandsfoss Waterfall (80 miles from Reykjavik): This is Iceland's famous "waterfall you can walk behind." For even more thrills, you can try to discover a hidden waterfall just a short walk away.
Skogafoss Waterfall (97 miles from Reykjavik): Feel the sprays from the base of this mighty waterfall and then take the stairs up the cliff for an impeccable view from the top. This one gets bonus points for being the filming location for where Jon and Daenerys kiss in Game of Thrones.
Dyrhólaey Nature Reserve (112 miles from Reykjavik): Here you'll find stunning sight lines at every direction, interesting rock formations (including a promontory with a hole in it), a darling lighthouse and even the summer home to a local puffin colony.
Reynisfjara Black Sand Beach (117 miles from Reykjavik): This is the most famous black sand beach in the country. What makes it even more incredible is the naturally formed basalt columns that tower along the beach.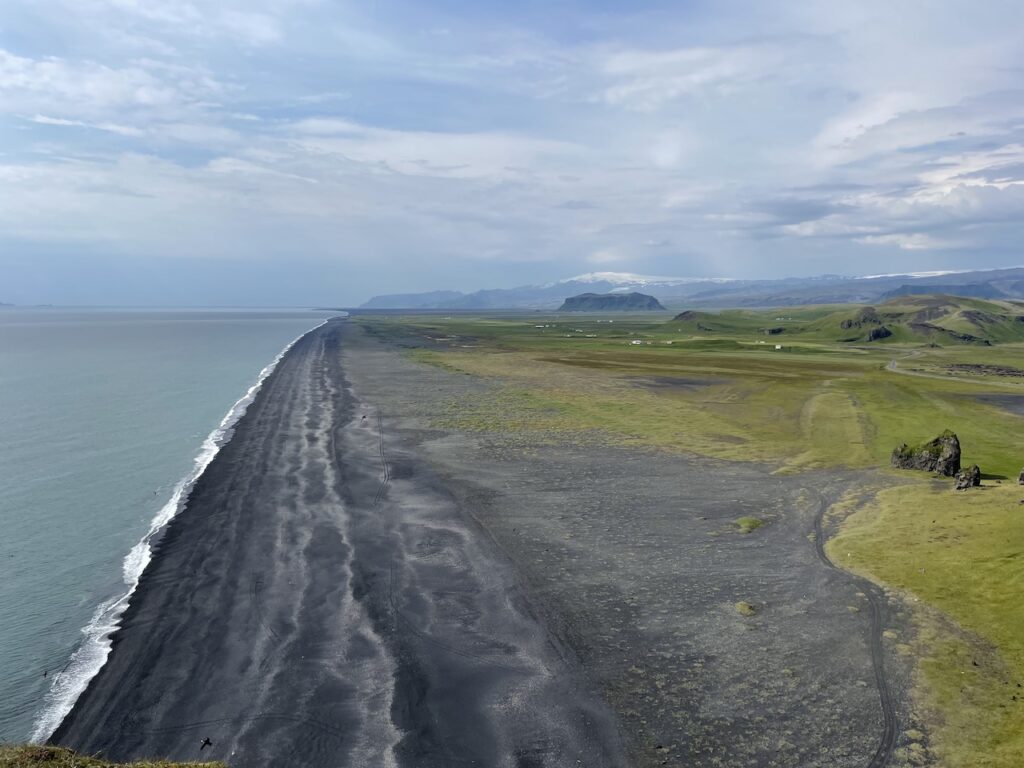 How Much do Things Cost in Reykjavik
Let's get this out of the way: Reykjavik is expensive. Pretty much everything in Reykjavik costs more than it does in most of the US (this is coming from someone who spent most of my adult life living in downtown Chicago which also expensive).
All prices in Reykjavik will be posted in Icelandic Krona or ISK. The conversion rate is roughly 128 ISK per 1 USD (as of the time of publication in April 2022).
This is what you can expect to spend on common items in Reykjavik, converted to USD.
Food & Drinks:
Cappuccino (single): $4.25 – $5.25 USD
Beer (pint at a bar): $10-$12
Cocktail (e.g. cosmopolitan): $17-$20 USD
Bottled Water: $2 USD
Quick-service meal (e.g. burger or wrap for takeaway): $10 – $15 USD per person
Sit-down meal (at a restaurant): $25 – $30 per person
Accommodations & Transportation:
Hotel (per night): $150 – $250+ summer / ~$100 winter
Hostel (per night): $80 summer / $50 winter
Bus Ticket: $3.40 USD
Rental Car (per day): ~$100 USD (varies by season and car type)
Activities:
Hallgrimskirkja Tower: $9 USD
Golden Circle Guided Tour: $65-$85 USD
Boat Tour: $94 USD for whale watching, $47 USD for puffins
Museum Admission: $13-$20 USD
Souvenirs:
T-shirt: $25 USD
Nordic Sweater: $150 – $250 USD
Magnet: $8 USD
Conclusion
Who's excited to visit Reykjavik!? Despite Iceland being one of the most hyped destinations (for Americans specifically), I always feel like Reykjavik is a bit underrated. So many people skip it or minimize it in favor of other attractions.
While I totally understand why that is, I personally found Reykjavik delightful. I think it's a really cool, pocket-size city. It's walkable, beautiful, and just a pleasant place to be.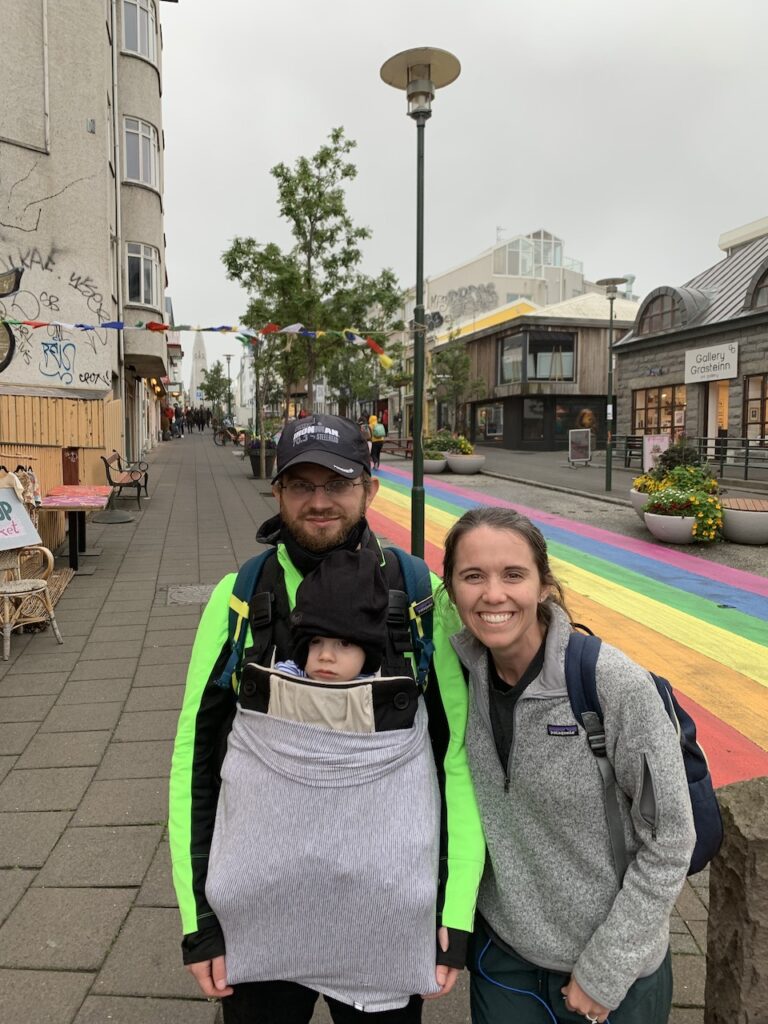 If you can fit it in your itinerary, I hope you can spend some time getting to know Reykjavik. Whether you're in Iceland now or planning your dream trip, we hope you have an amazing adventure.
Our Full Iceland Itinerary
Planning a trip to Iceland? Here's a look at our full itinerary for this trip…