In this post, we'll discuss the ins and outs of flying Spirit Airlines with a baby (which we've done many times). Whether you've already booked a flight or you're considering Spirit as the best option for your trip with a little one, we've got you covered with what you'll need to know to prepare for the experience. Read on to learn all about flying Spirit Airlines with a baby.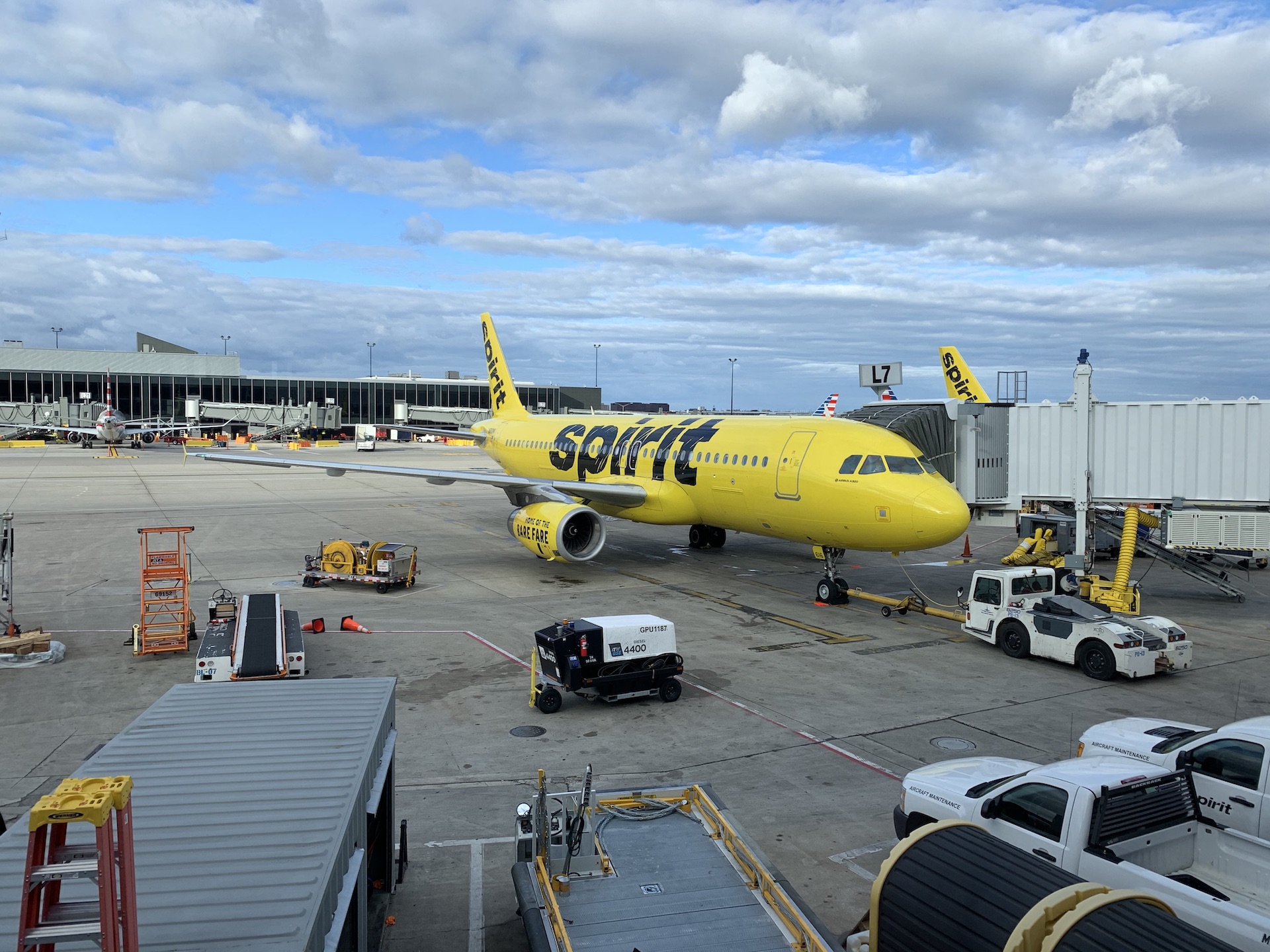 About This Post
This post is mostly concerned with infants (under 2) who either need a car seat or fly as lap infants. That said, much of what we'll have to say regarding seat selection and onboard experience will be relevant even once your little flyer can sit in their own seat unassisted.
You can find most of the official kids policy from Spirit here and here. You should always confirm details of policy directly with the airline. This post discusses not only those policies, but also how they impact your planning and experiences.
This post contains affiliate links, which means that we may receive a commission if you make a purchase using these links. As an Amazon Associate, this site earns from qualifying purchases.
Booking Spirit Airlines With a Baby
Well, first thing's first…
Can you bring a baby on Spirit Airlines?
Yes. As long as your baby is at least 8 days old and does not require an incubator or other life support system, they can fly on Spirit.
Can my baby sit on my lap?
A child under two years of age can fly as a "lap infant" when flying Spirit Airlines. They don't need their own seat. Once they turn 2 years old, they need their own seat. This includes instances where you buy a round-trip ticket and the baby turns 2 during the trip—they need a seat on the second flight.
Every lap child has to be on the lap of a flyer 15 years or older.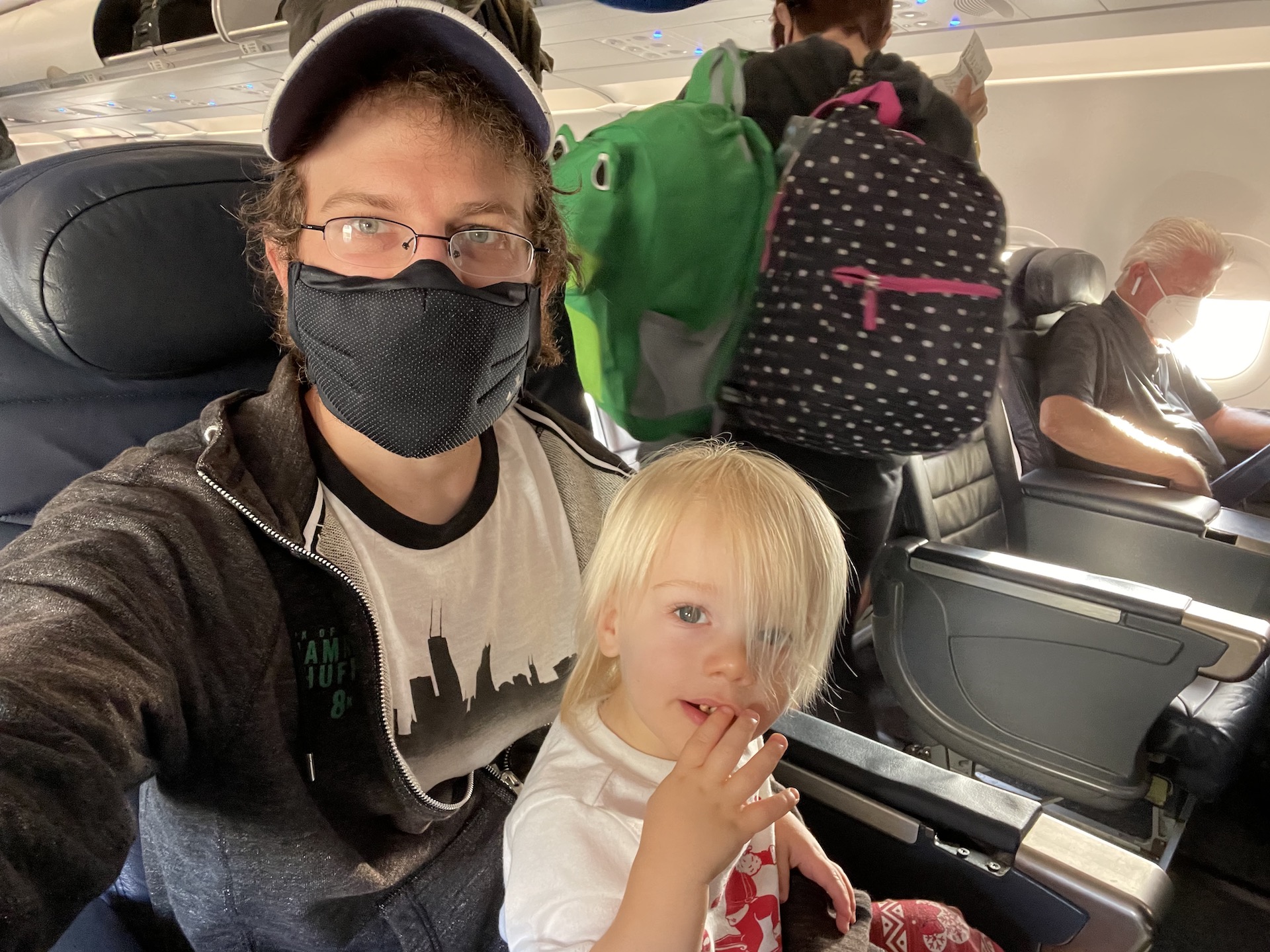 Does my baby have to sit on my lap?
No. You can buy a seat for your baby when flying Spirit Airlines, even if the baby is under 2 years old.
Does Spirit Airlines have bassinets?
To the best of my knowledge, no Spirit airlines routes or planes offer bassinets.
Do babies fly free on Spirit?
Spirit advertises that lap infants won't have to pay fares, but they may be charged taxes and fees on select routes. I can't say for sure which routes those are, but I suspect there are a few international routes. Generally, your lap infant won't come at an additional charge.
If you're booking a seat for your baby, then you'll have to pay for that seat at the same rate as a regular ticket.
How do I book a lap infant or a seat for my baby on Spirit?
Whenever flying with a baby under 2, we recommend booking with the airline directly. This minimizes the chance of any dispute about whether they were properly included in the reservation etc. In the case of Spirit, when you conduct a search on their website and add a child, you'll see this screen (3 important points circled):
You'll input the date of birth (the field actually changes between "Infant Date of Birth" and "Child Date of Birth" depending on the input). If a child is under 2, you'll check whether they require a seat. In case you want to book a lap infant, leave the box unchecked. If you want a seat, check the box. When the box is checked, the bottom will denote 1 Child. Unchecked, the bottom will denote 1 Infant.
If your child turns 2 during the course of your trip, I'd recommend booking the flights separately. This comes with some inconveniences (i.e. if you have to change your trip you might have double change fees), but on balance I think it's the right approach for a (literally) once-in-a-lifetime issue.
Can you bring a car seat onboard Spirit Airlines?
If you book a seat for your baby under 2, you'll be able to bring an FAA approved car seat onboard for their seat (subject to restrictions about which seats can have car seats, discussed below). If you don't book a seat for your baby, or if they're old enough to not need the car seat, you can check (for free) one car seat per child. You can check the car seat at the ticket counter (before security) or at the gate.
A collapsible car seat (affiliate link) that meets carry-on size limits could be brought onboard, but you should be prepared for the possibility that you're charged a carry-on fee for this.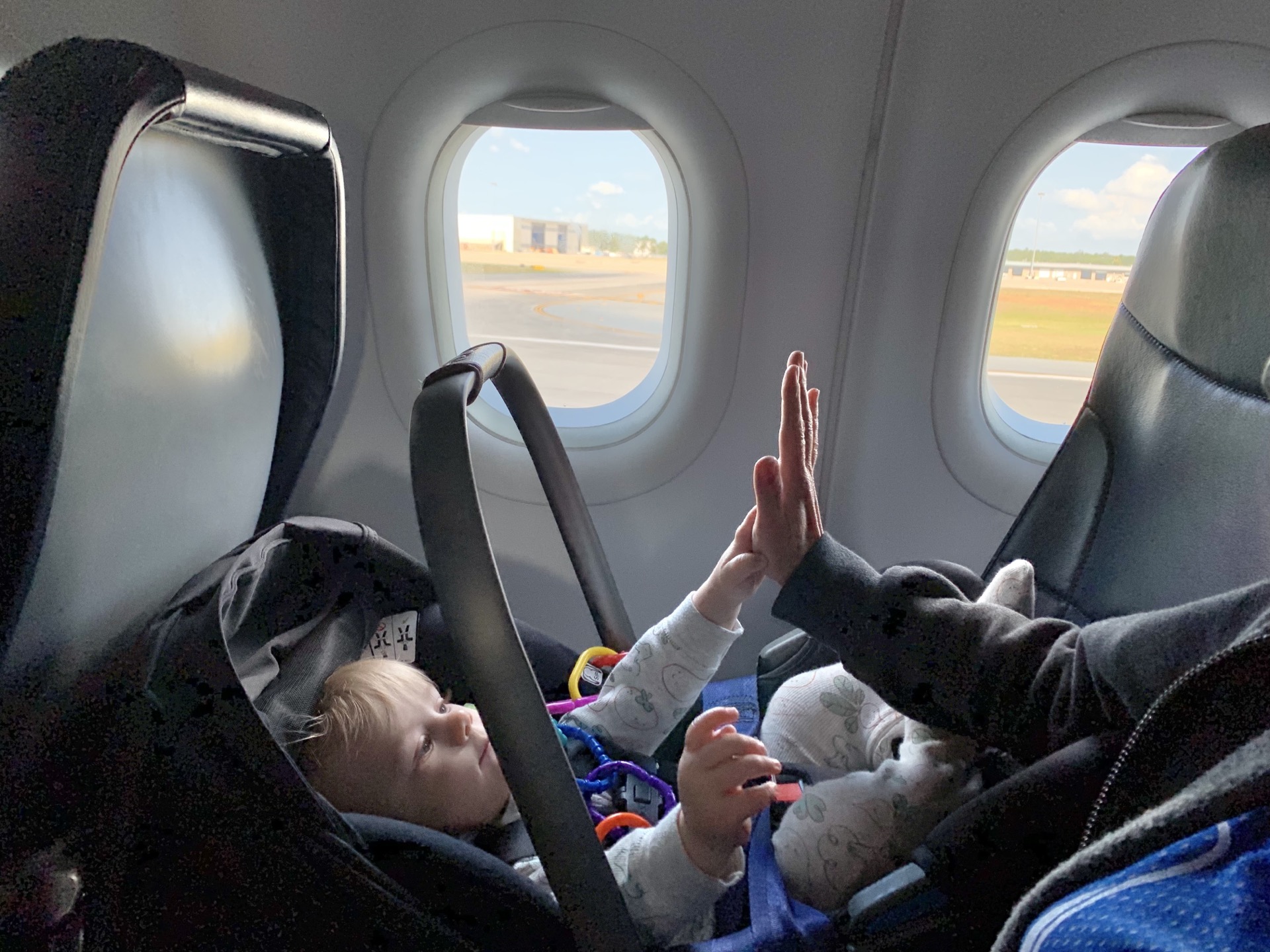 Keep in mind that if you bring a car seat, you'll have to contend with the small size of Spirit seats. We flew with a Nuna PIPA rx and, while it was not always an easy fit, we made due. Most infant car seats should fit into Spirit seats, but you might have some trouble with larger seats. Read more at Travel Car Seat Mom.
One way to accomodate larger car seats is to book a Big Front Seat, and we'll discuss seat selection more below.
Can you bring a stroller onboard Spirit Airlines?
You cannot bring a stroller onboard Spirit Airlines (unless it's some super cool compact stroller that folds into the size of a carry-on you purchased), but you can check one stroller per child for free at the ticket counter or the gate.
Spirit does not specify a size restriction for gate-checking strollers, but I would recommend checking large strollers or double wides at the ticket counter before security (or at least asking them if you'll be able to gate check it).
Does Spirit Airlines allow Diaper Bags?
Yes, diaper bags are allowed free of charge on Spirit Airlines, and they do not count as a personal item (if you're traveling with a child). Your diaper bag probably shouldn't be any bigger than a standard personal item (18 x 14 x 8 inches, 45 x 35 x 20 cm). If your baby has a ticket (their own seat), you're maybe entitled to both the personal item and diaper bag, but I wouldn't try this and wouldn't be surprised if this comes with some dispute at the gate.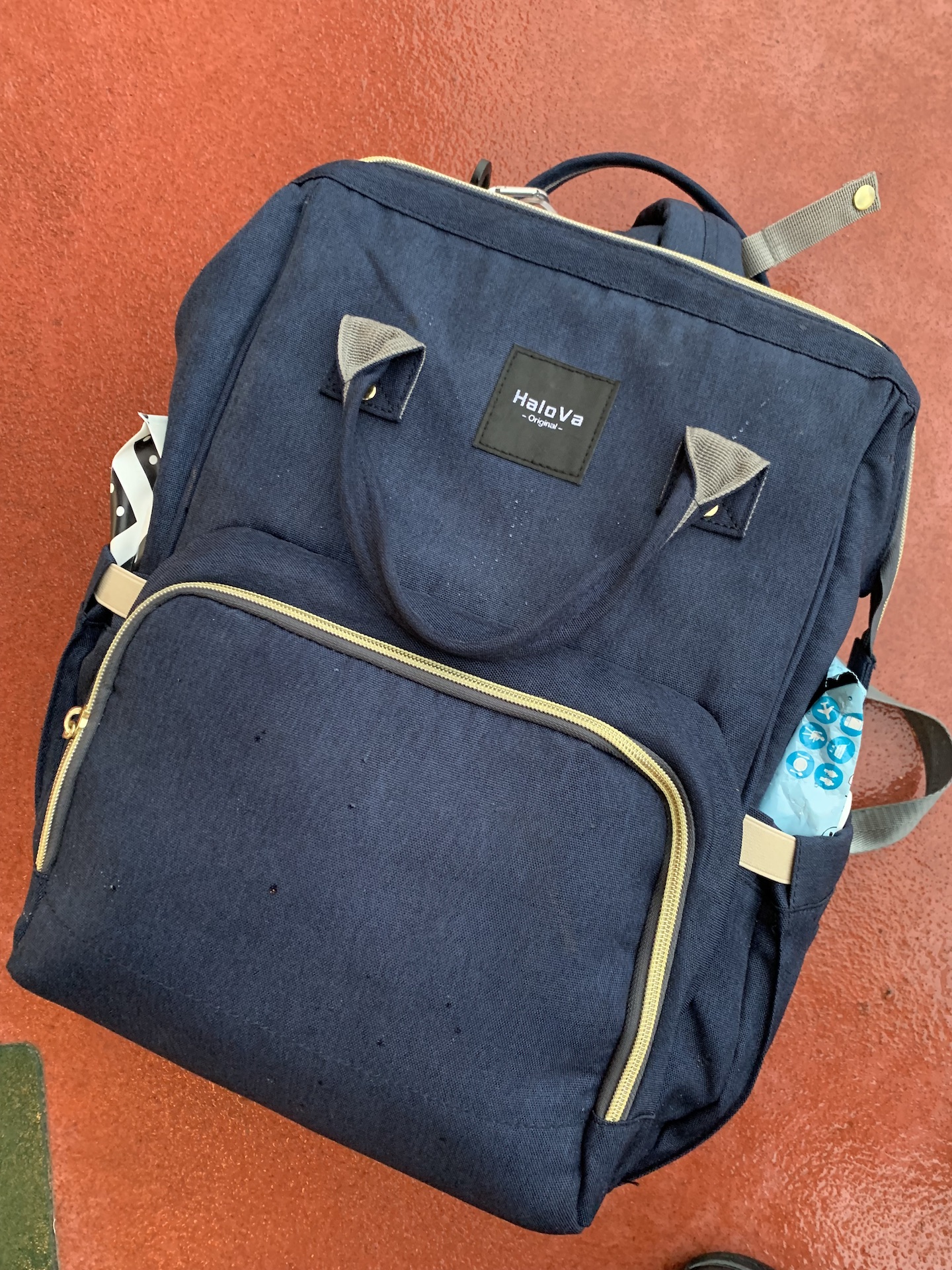 Does my child need a birth certificate to fly Spirit Airlines?
You may need to prove your child's age, including with a birth certificate, if you're flying with them as a lap infant. The cutoff for lap infants is 2 years old (i.e. their second birthday must be sometime after the flight date). In practice a scan of a birth certificate is probably enough, but personally we recommend getting your little one a passport as early as possible.
Spirit Airlines With a Baby – Seat Selection
There are no free seats on Spirit, so if you want to select a seat ahead of time you'll need to pay. But…what if you don't want to pay?
What if you don't pay for seat selection?
If you don't pay for seat selection, you'll be assigned a seat at check in. Typically the seating system will ensure that at least one adult is seated next to any child. Beyond that, your results will vary. Whatever your random assignment, if you have issues with it you can visit the ticketing desk or the desk at the gate.
If no adult is seated with your child, then you'll get moved to a pair of seats together. If your car seat is in a middle or aisle seat, you can get it moved to a window.
Beyond that, you'll need to hope for a sympathetic agent. The airline has no obligation to make sure, for example, that two parents with a lap child are next to each other. Or that two parents and a baby in a car seat share a single row. We recommend paying for seat selection ahead of time if you want to ensure your entire family is seated together.
Now, when it comes to picking a seat with your baby on Spirit Airlines, there are four types of seats you need to know about: Exit row seats, inflatable seatbelt seats, regular seats, and Big Front Seats (besides row 1).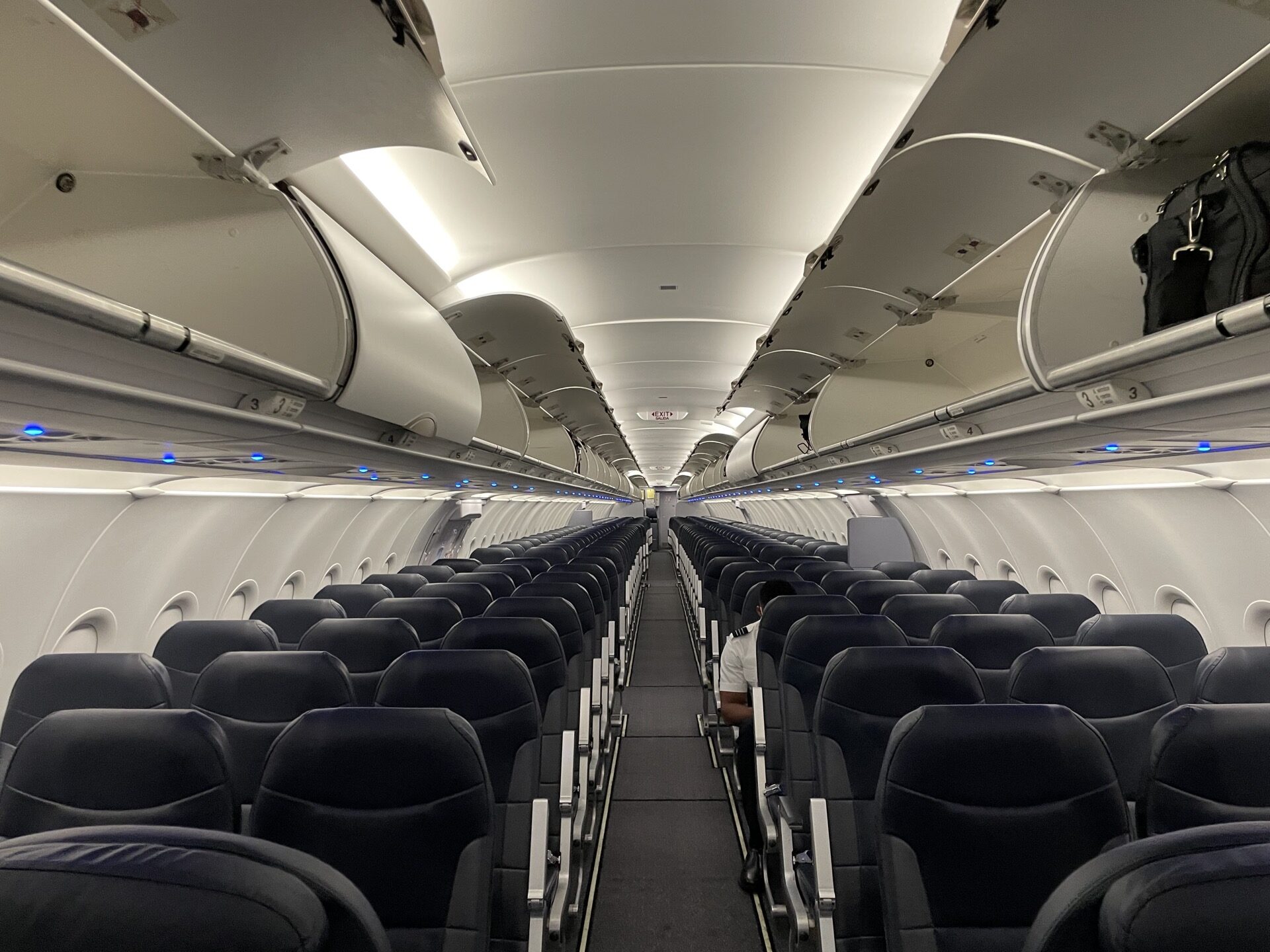 Seats That Babies Can't Use
First, neither lap infants nor car seats are permitted in exit rows or seats with inflatable seatbelts. Exit rows are readily identifiable at seat selection, and Spirit lists the rows with inflatable seatbelts at the bottom of this page. Most notably, row 1 (bulkhead) seats always have inflatable seatbelts, so you won't be able to sit in those with a lap infant or car seat. (Note: The system will allow you to book these seats, and if the rest of the Big Front Seats are sold then you'll just be relocated to another seat and told to take up your refund with customer service. We've seen this happen.)
Even with a toddler in their own seat, the exit rows are not an option because you have to be at least 15 years old to sit in those rows.
Regular Seats
This leaves regular seats and Big Front Seats to discuss. When selecting regular seats, there are two important things to note. First, car seats must be in the window seat. This is a safety requirement (they can't obstruct the row for the person in the window seat).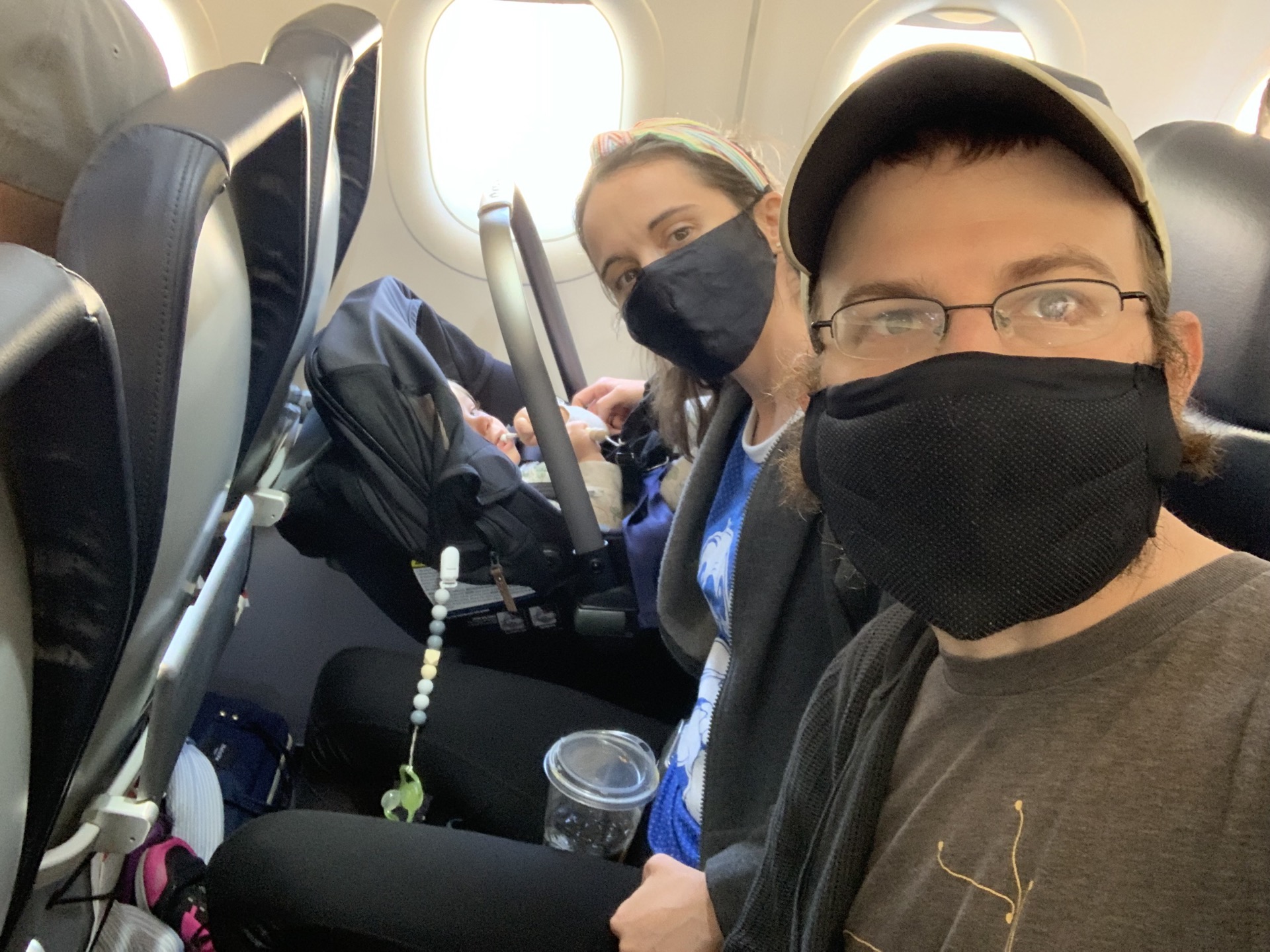 Second, seat widths vary. In particular, some seats with tray tables in the armrest will be narrower than other seats (important if you have a car seat). While there are a few rules of thumb for where you'll find these seats, the best thing to do is to figure out what type of plane you'll be on and check the SeatGuru page for it. Spirits narrowest seats are 15 1/2 inches and their standard seats are 16″ or 17″ wide.
Spirit's standard seat pitch (the distance between rows) is 28 inches. It's just about as tight as you'll find flying around the US.
Big Front Seats
Big Front Seats are a handful (usually 8) of seats on Spirit that are wider and have more legroom than the regular seats. Instead of having 6 total seats in a row, the Big Front Seats have 4 total (2 on each side). We're fans of these, though they typically come at a cost of $60 to $200 or even more per seat.
Since you can't travel with a lap infant or car seat in row 1, you'll be limited to the row 2 Big Front Seats when traveling with an infant.
These seats are great if you have two adults and a lap infant because you'll have the entire row to yourself along with the comfortable seats, extra legroom, and more convenient boarding/deplaning that comes with a row 2 seat.
If you have a car seat, row 2 is still an option but it comes at the cost that only one parent will be in the same row as the baby. If it's just one adult and the baby, this works fine, but if you're hoping for two adults to split caregiving on the flight, at best one of you will be sitting in row 3 (a configuration we've done before and enjoyed) or across the aisle.
The other upside of using the Big Front Seat with a car seat is the car seat will probably have an easier time fitting in that seat than the smaller regular seats.
Spirit Airlines With a Baby – Luggage
Passengers on Spirit are allowed to bring one free personal item (18 x 14 x 8 inches). As noted above, a lap infant is allowed a diaper bag. Beyond that, you'll be paying individually for each carry on or checked bag.
We all hate baggage fees, but let's make one point in defense of them for family travelers. Usually—not always—you'll see competing flights priced something like this:
Airline A ("Economy" / with carry on) – $80
Spirit – $50, Carry on for $30
You might look at this and think "hah, it's the same!" But it's only the same if every person in your group needs a carry on. We typically fly with three seats but only one carry on. I suspect many parties of three can get by with just two carry ons.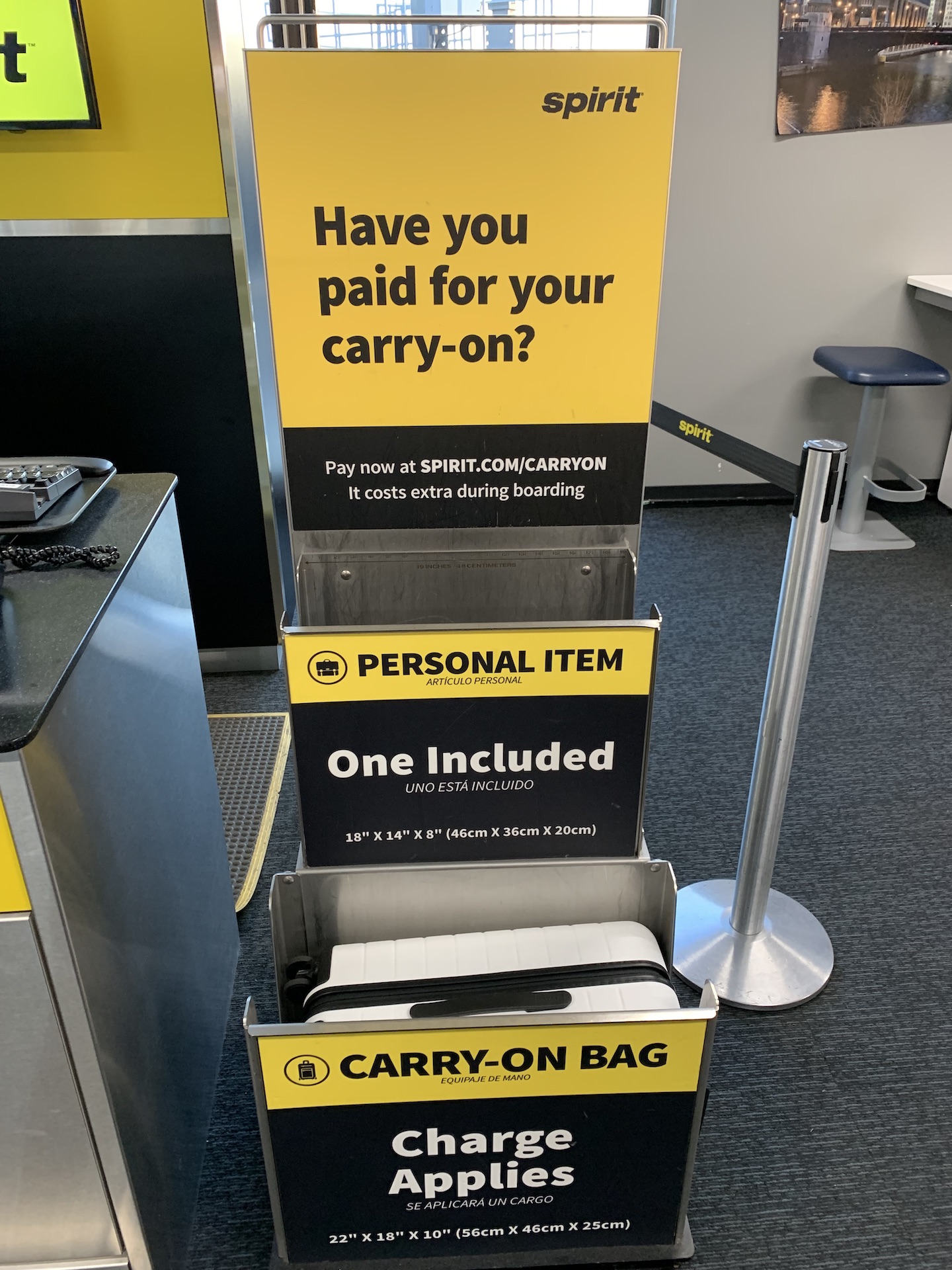 So it will often make sense to book fares that don't include carry ons, assuming you can separately buy one or two. Using the above example prices, the difference is $240 for us to fly on Airline A or $180 (3x $50, plus $30) on Spirit.
That important detail aside, yes, Spirit charges for carry on bags and checked bags. Traveling with a baby usually requires some amount of luggage, so you'll be paying for it. This is all transparent during the booking process, just make sure you make the appropriate selections so you get the right price to compare to other airlines.
Online Check In
Probably the most frustrating issue we've had when flying Spirit with a baby is that online check in has not been available when flying with a lap infant. This means you'll need to visit the check-in desk before your flight. Spirit was a pioneer in complicated baggage fees, so their check-in line tends to move slow while people argue over "surprise" fees.
This is an inconvenience (unless you're checking a bag and have to go to the desk anyways), but it's a possibility with any airline when traveling with a lap child. It's not enough to avoid the airline over.
Lounge Access Flying Spirit With a Baby
Spirit Airlines doesn't have their own lounges or any partnerships to allow lounge access for their customers. Your best option for lounge access is going to be Priority Pass.
Priority Pass memberships grant access to a network of lounges around the world.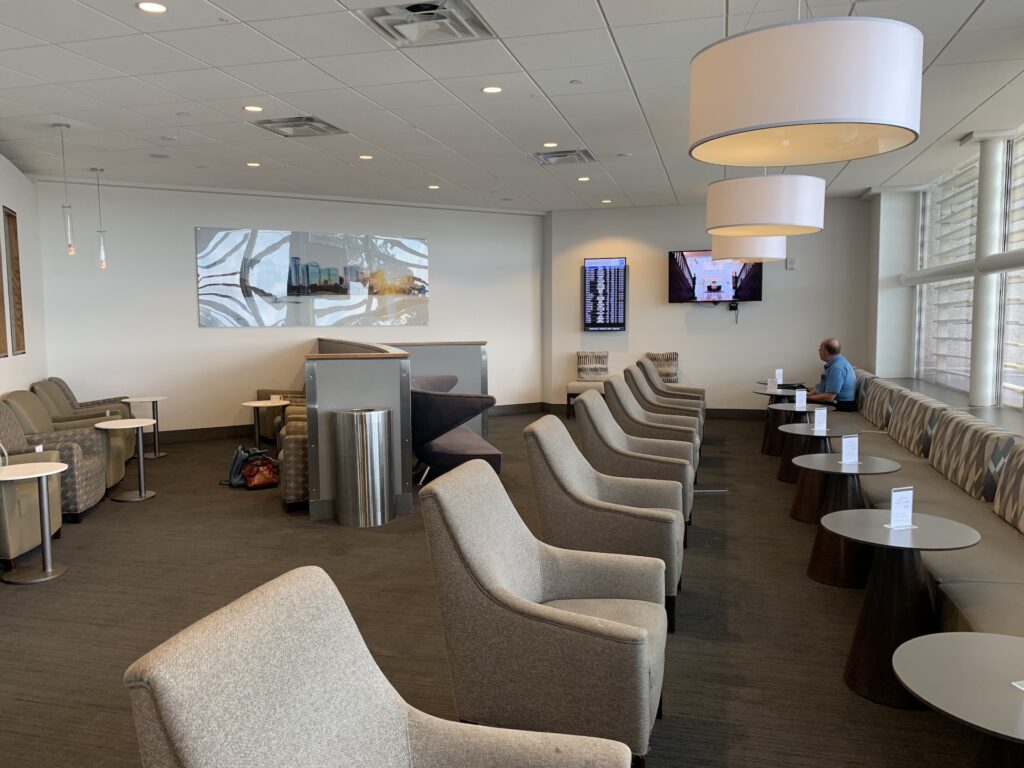 Priority Pass is included as a benefit of several premium cards these days, including the Chase Sapphire Reserve and Amex Platinum. Guest policies for Priority Pass vary but typically include two guests, with additional guests allowed for a fee. A large family may want to find a way to have two Priority Pass accounts to maximize their guest count.
Finally, please keep basic etiquette in mind when visiting a lounge with a child. We fully support bringing kids into lounges, but finding a relatively isolated spot, not allowing your kid to run around, and leaving if they can't control themself are the minimum steps you should take as a courtesy to other people in the lounge.
Spirit Boarding With a Baby
While we've had varied experiences, most recently we've seen Spirit board families with children under 2 as part of pre-boarding, before Zone 1.
If you can fly with a baby without anything other than personal items, then good on you. More likely, you need either a carry on or a checked bag. We recommend a carry-on for many reasons, but access to Zone 1 boarding (particularly when flying with a child 2 or over) is one good reason to buy a carry-on when flying Spirit. In our experience, if you have one carry-on in your party, you'll usually all be allowed to board in Zone 1 (though we've only done this as a party of three).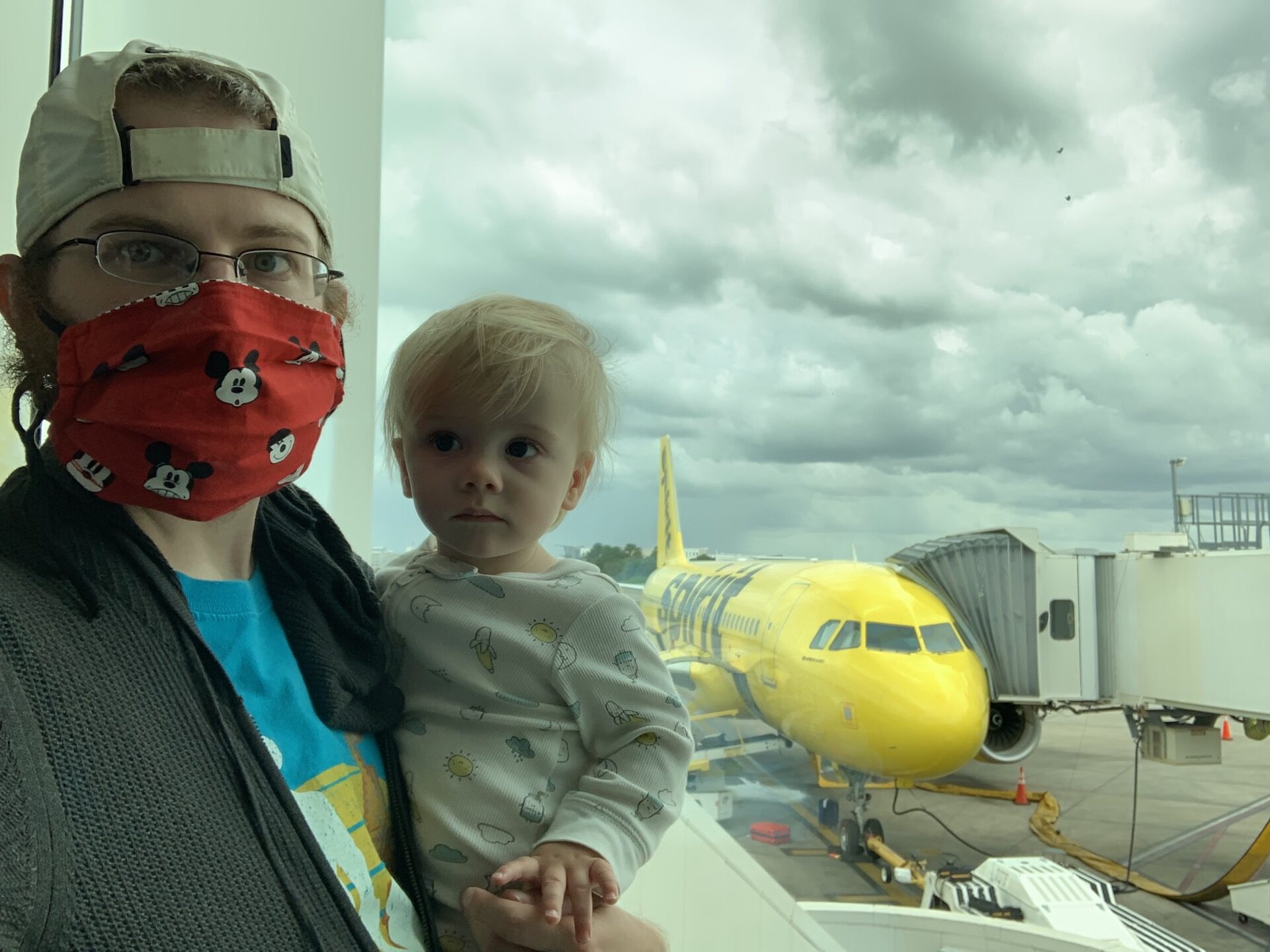 Onboard Spirit With A Baby
Spirit charges for everything, including water. If you had a screaming baby and a sympathetic crew, maybe they'd hand you a free treat, but I'd never count on it (you're just as likely to simply never see the crew after their initial passes through the plane). Prepare with enough snacks and beverages (or a credit card).
On the plus side, Spirit does have this cute snack box for purchase with an "I Spy" game that entertained Zoe for a few minutes.
Most (probably all) Spirit planes have changing tables. Note that not every bathroom on the plane will have a changing table, but we've changed diapers several times on Spirit flights.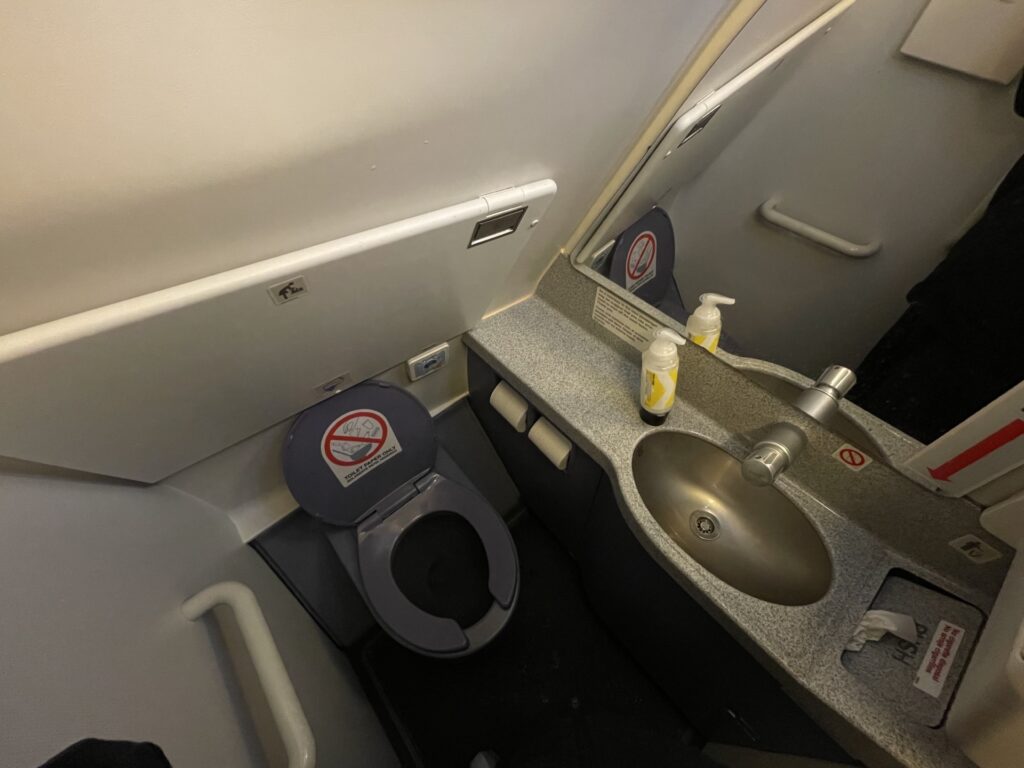 Some Spirit tray tables don't lock up. If your plane hasn't been updated, your lap infant is going to constantly be reaching for them once they figure out they can be simply flipped down. Here's a look at some seats with the old tables: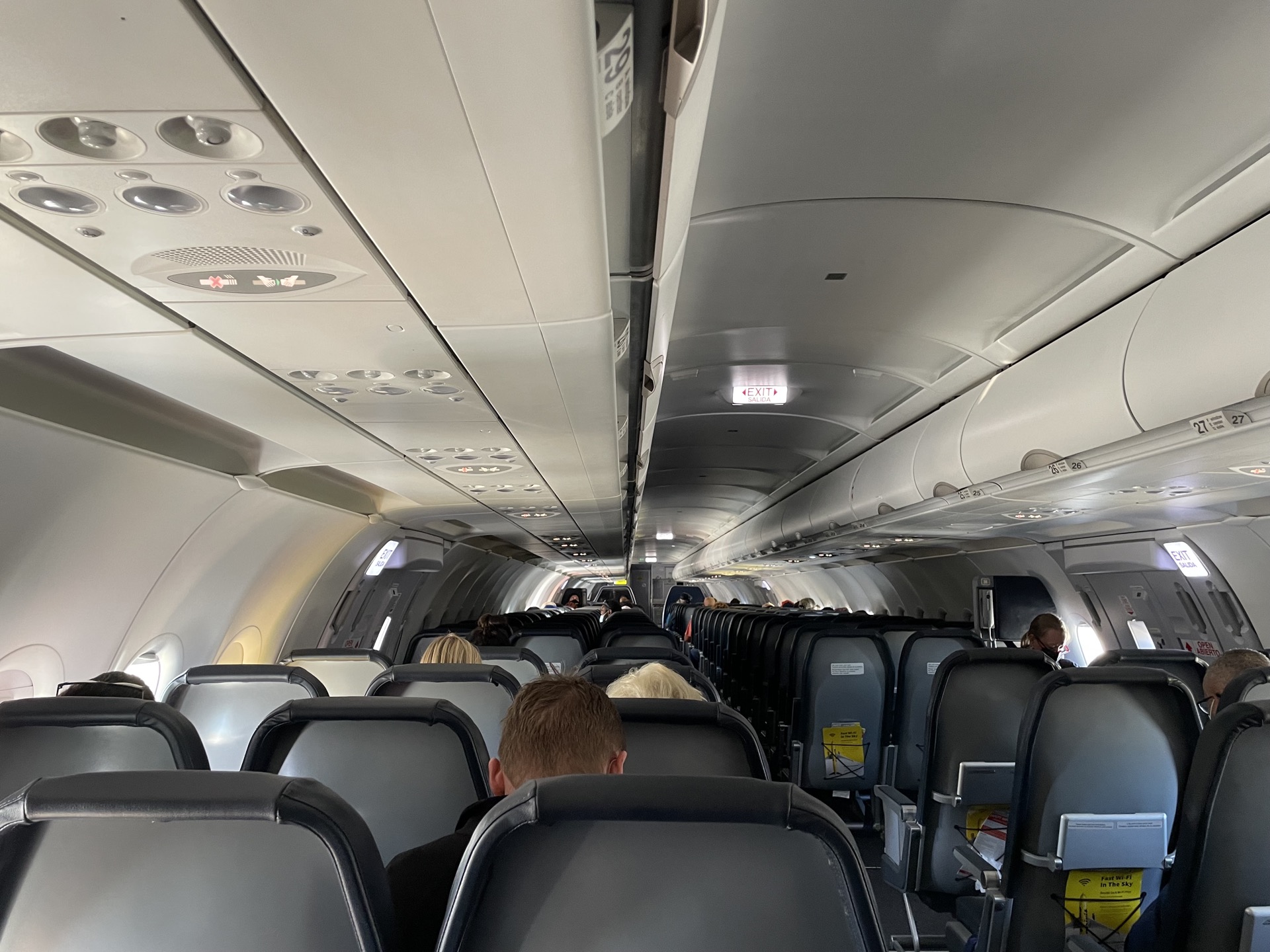 And here's a row with the new, lockable, tables: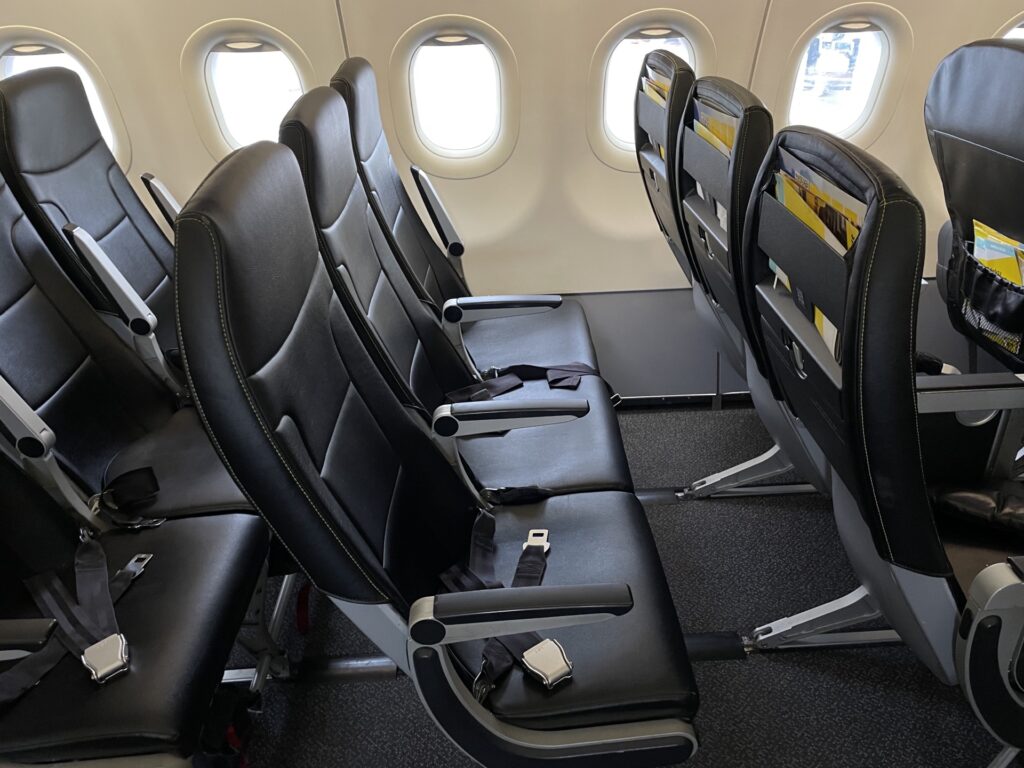 Spirit has no seat back entertainment. If your child needs screen time, you'll need to provide your own screen. We travel with an Amazon Fire HD 10 (affiliate link) on all flights.
Some Spirit planes have wifi, but we wouldn't count on it. Wifi is available on some Spirit flights, but it comes at a price (around $5.99 for streaming). I'd never recommend counting on any airplane wifi if you need to stream for your little one, though. Instead, find a service that allows you to download some entertainment onto your device before the flight.
Spirit Airlines does not have onboard outlets. Whether it's a breast pump or an iPad, you won't find an outlet for charging on any seats, including Big Front Seats.
Spirit Airlines With a Baby – Conclusions
Spirit Airlines is a challenge to fly with a baby, but we've also had some of our best flights as a family on their planes. Here's how we look at it.
When traveling as a family we need seats together and a single carry on. If a Spirit booking with those things has something going for it—maybe it's the best price available, maybe it's the best time available—we'll take it.
But if it's not notably cheaper than a legacy carrier like United, American, or Delta, we'll probably take those airlines with their (typically) slightly better seat pitch, complimentary snacks and other small touches.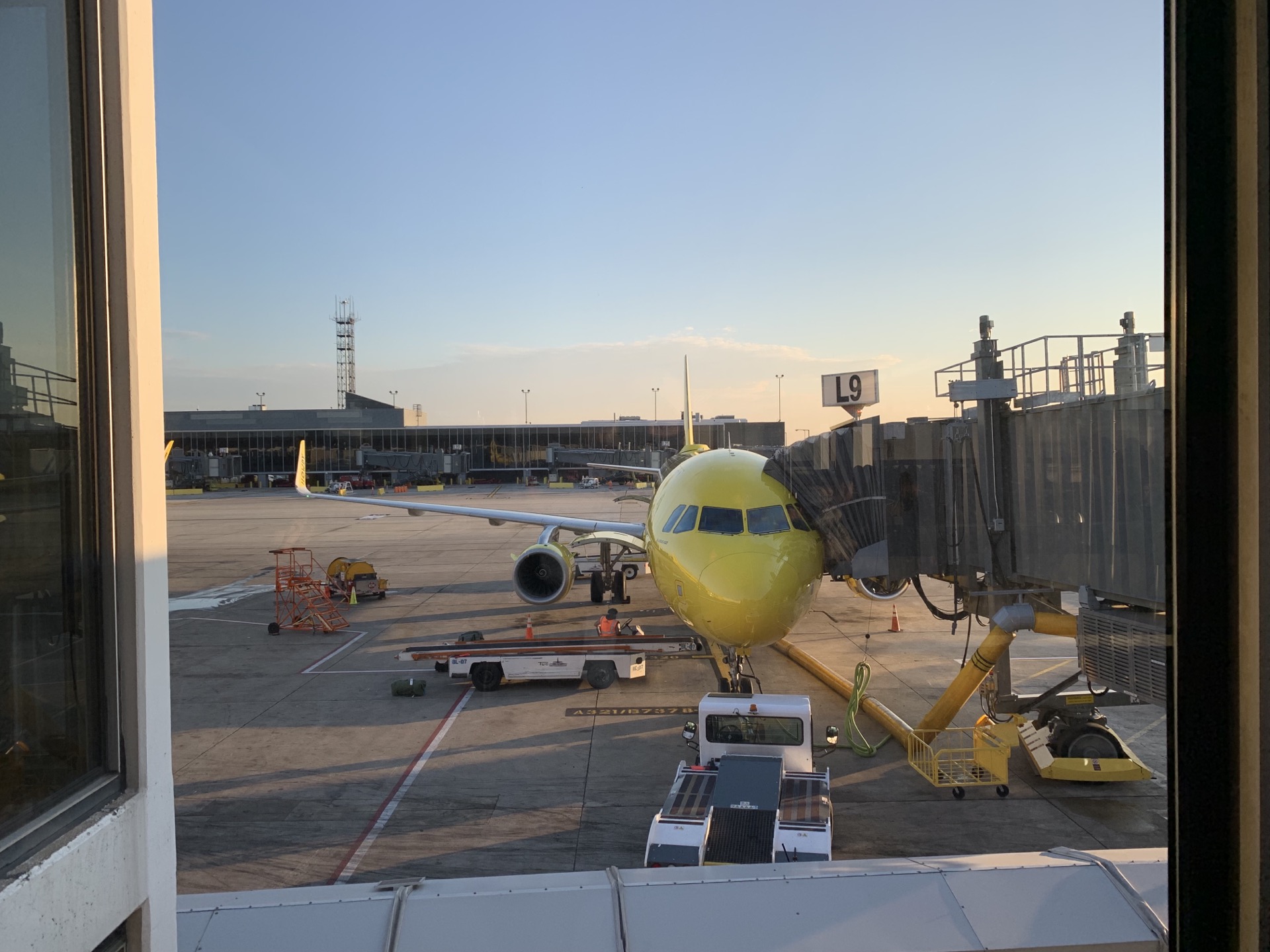 As with all airlines, what's important is you check the pricing carefully and know what you're getting into. If there's a big reason to say no to Spirit, it's that their 28-inch seat pitch is going to be a tight squeeze for most car seats. Our Nuna PIPA rx was 25.2″ long, but it was a challenge to fit it properly and in a way that didn't have our baby constantly kicking a neighbors seat.
Where Spirit gets interesting is when you start talking about the Big Front Seats. Those seats can be a great treat for a family because the added space. Two parents and a lap infant can have their own, spacious row in Big Front Seats, albeit at a price.
We've flown on Spirit over a dozen times with our baby / toddler. We don't feel it must be avoided at all costs. But when Big Front Seats aren't an option we'll often lean toward the legacy carriers unless there's good reason to go with Spirit.