The Chase Sapphire Reserve is a staple of the premium travel rewards credit card industry. Since it burst onto the scene in 2016, it's elevated the bar for other cards in several ways, none more than its hassle free annual travel credit. In this post, we'll discuss how we used the Chase Sapphire Reserve travel credit this year, along with some interesting options for using it.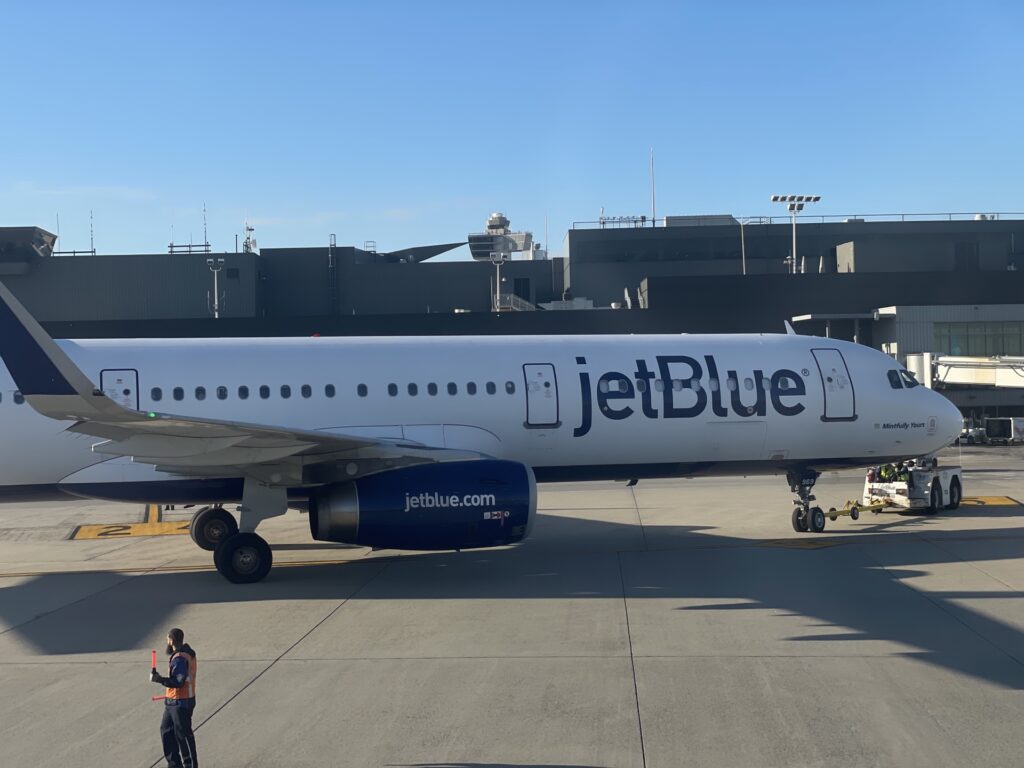 Chase Sapphire Reserve Brief Overview
The Chase Sapphire Reserve is Chase's premier travel rewards credit card. With a $550 annual fee, the card offers a pretty good lineup of perks to justify the cost, including:
$300 annual travel credit
5X points on flights booked through Chase
10X points on hotels and car rentals booked through Chase
3X points on all other travel
3X points on dining
Redeem Chase Ultimate Rewards points for 1.5 cent each for travel
Priority Pass Select
There are more, but this is the meat of it. Basically, you can compare this card to the entry level Chase Sapphire Preferred, which has a $95 annual fee, no travel credit, and reduced earning on travel. As we'll see, the Chase Sapphire Reserve travel credit is so easy to use it effectively makes the card cost $250 each year.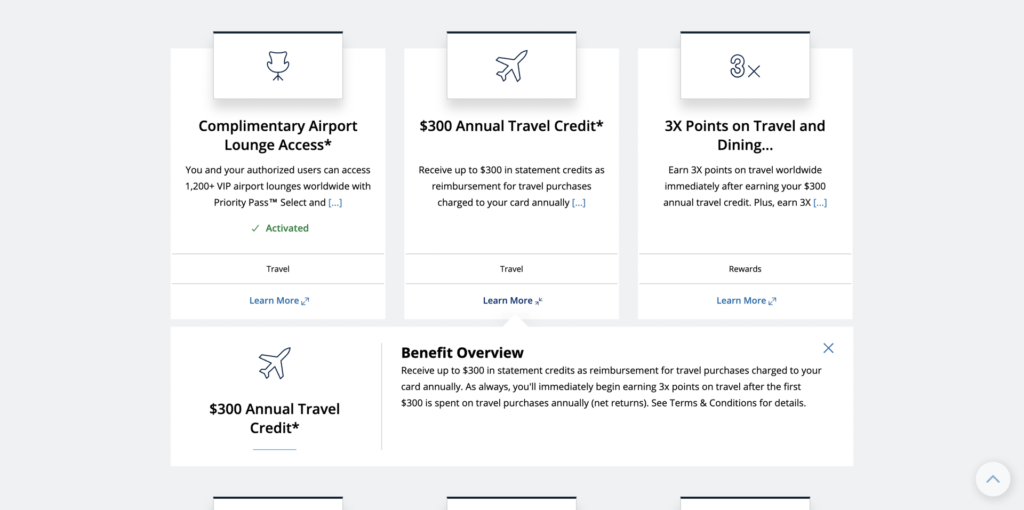 Chase Sapphire Reserve Travel Credit
The Chase Sapphire Reserve travel credit is an annual (calendar year, by statement end date) $300 credit. It's one of, if not the, best in the credit card industry. It's an automatically applied credit that can be used for basically anything that codes as "Travel" on your statement.
This means the Chase Sapphire Reserve travel credit can typically be used for airfare, airline incidentals (seat selection, extra luggage, onboard food, onboard wifi, lounge passes), hotels, and a wide range of other non-traditional uses (we'll cover a few of these below).
By contrast, for example, the Ritz Visa travel credit can only be used for "airline incidentals"—usually seat selection, extra luggage, onboard food and wifi. The Amex Platinum travel credit is even more restrictive. It's for incidentals but you must pre-select one airline each year to use it for.
The Sapphire Reserve credit is also automatically applied, meaning it should show up on your card shortly after you incur a qualifying expense. This is the industry norm, but some credits—like the Ritz Visa travel credit—still require customers to go through a process to request the credit.
The thing I like most about this credit is that it's always been "use without thinking" for us. When you're talking about seat selection or luggage there's always a question of "do I really need this?" But when a card gives you credit for almost everything that codes as travel, you can mostly just go about life and then wind up using the credit without even realizing it (which is what you want).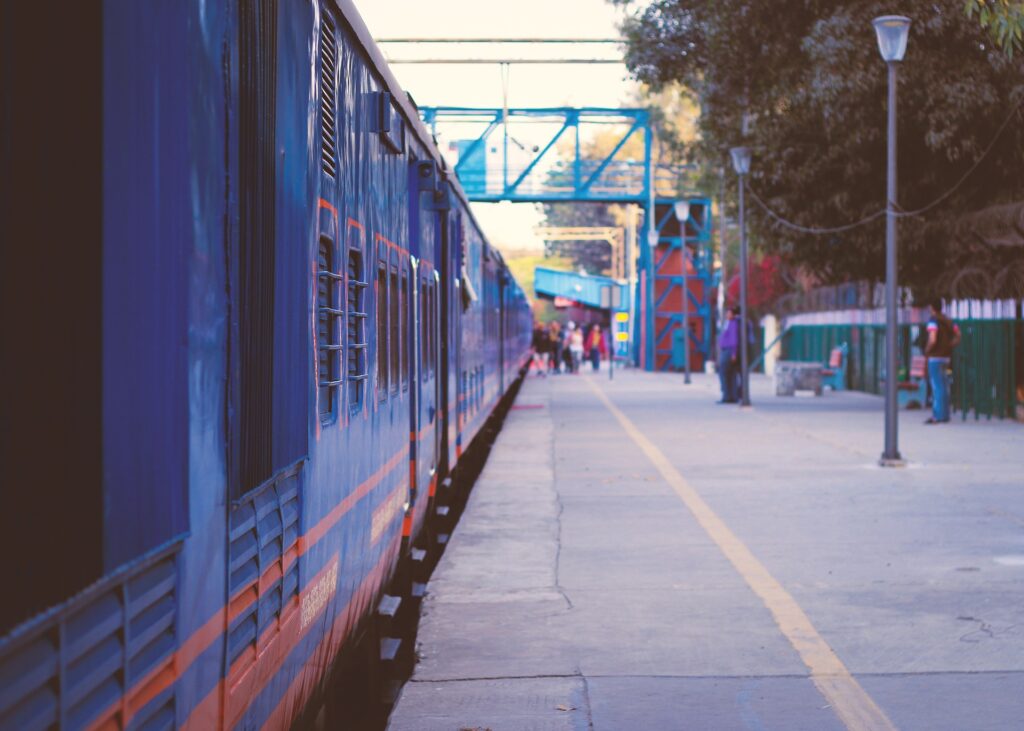 How We Used the Chase Sapphire Reserve Travel Credit [2023]
It's February 1 and yes, we've already used this credit for the year. What's more, we've actually got a fun set of transactions it applied to. This post would be a bit too dry if it was all applied to a single hotel stay. Here are the five ways we used the credit this year.
Atlantis, The Palm, Dubai (Hotel). On one of our cards, almost the entire credit went toward some of our resort bill at the Atlantis. It's worth noting this bill included some clearly non-travel items, like diapers and swim gear we bought from the hotel store.
Casas Del XVI (Hotel). The balance of one of our credits, after the below three uses, was applied to the cost of our stay at Casa Del XVI, the hotel we stayed at on our recent weekend in Santo Domingo.
12Go.Asia. 12Go is a site that makes booking trains (along with some other transportation) in Asia incredibly easy. We received $46.30 of our travel credit for a train ticket in India we booked via 12Go (off topic but 12Go's customer service was excellent on my many bookings).
Mears Connect. Mears Connect is a shuttle bus service for getting between Orlando International Airport (MCO) and Walt Disney World. We paid $32 for two tickets.
MTA. This was a very pleasant surprise. Credit card taps to get on the train and bus in New York code as "Travel" and I take the train quite a bit. I received $77 in credits for my first 28 rides of the year. Looking back, it looks like Ventra card charges (for transit in Chicago) also coded as travel.
Other Notable Ways To Use the Credit
The most obvious ways to use the credit are for airfare or hotel stays. A single vacation is usually going to be enough to use the entire credit. But maybe you're not traveling this year or you couldn't use your Sapphire Reserve for a trip for some reason. Here are six other things we've seen code as "Travel" on our Sapphire reserve.
Rental Car. The theme of the next four items in this section is "Roadtrip!"
If you don't use the credit flying, you might find a way to use it just through ordinary car usage. Of course, if you don't have a car (or you're traveling somewhere without bringing one), you might need a rental car. We usually see these code as "Travel."
Car services. We recently booked a driver home from JFK via Kidmoto, and that coded as travel.
SunPass. SunPass is Florida's electronic toll system. You get the little box that goes in your windshield, load it up with money, and drive through the toll points without stopping. The reloads on this coded as "Travel."
Tolls. If you pay for tolls directly using a credit card, you might also see those code as "Travel."
Parking. There's been a few instances where we paid for parking and that coded as "Travel."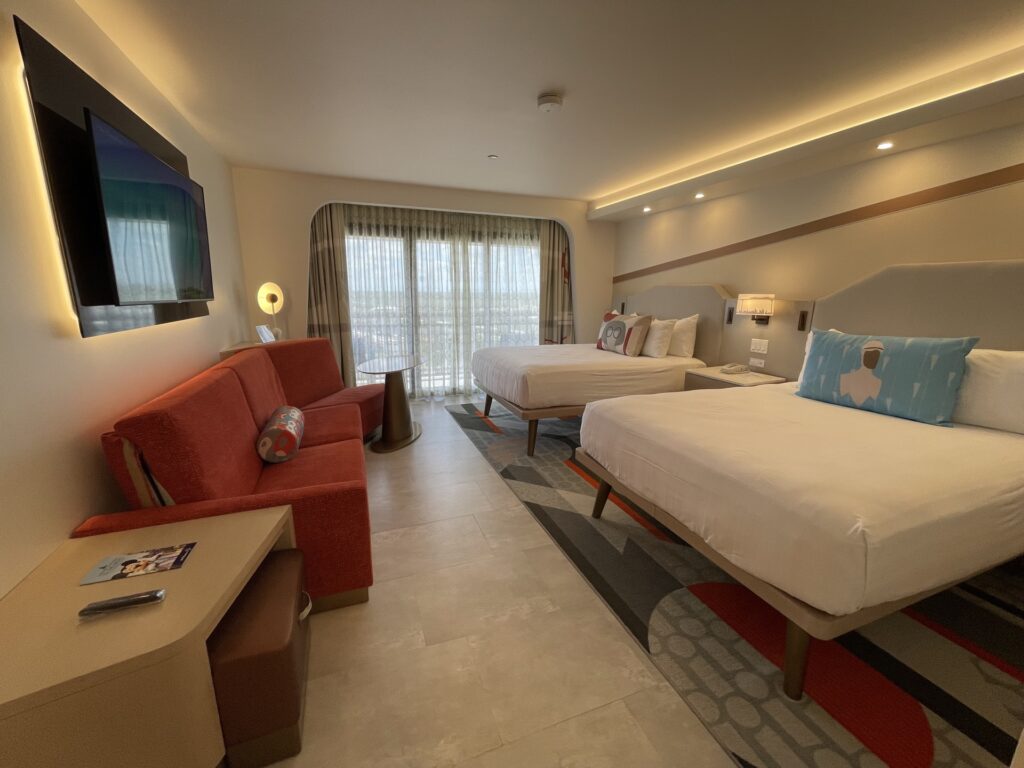 Dining Reservation at Disney World. This one looks very specific, but it captures a more general point. At many resorts and hotels you're going to find things that don't ordinary code as travel coding as travel. In fact, most of the time anything you can charge to your hotel room will wind up getting coded as "Travel" when the hotel bills you at the end of your stay.
Maybe you find yourself at a hotel you didn't or couldn't book with your Chase Sapphire Reserve. Swing by the front desk to use the card to clear up any incidental charges you rack up during your stay.
Uber. Rideshare services often code as "Travel." Typically we have one of our American Express cards loaded up on Uber for the monthly "Uber Cash" credits we get, but this could be a fine way to use up your Sapphire Reserve travel credit.
Tours. We've had a few tours we've booked (like our Stonehenge tour from London) that coded as "Travel."
Conclusions
The Chase Sapphire Reserve travel credit really is not only one of the easiest travel credits to use, it's one of the easiest credits of any kind to use. With so many options, even the most casual travelers shouldn't have trouble finding $300 of value year in and year out.