Rich with history and a surprisingly delightful cafe scene, Philadelphia is a good small city for a weekend getaway. Spend your days bopping in and out of museums, relaxing in shaded green squares and walking the same streets as America's Founding Fathers. The city has history, art, sports and an indulgent cheesy sandwich, maybe you've heard of it. This Philadelphia Itinerary will help you plan a perfect weekend visit.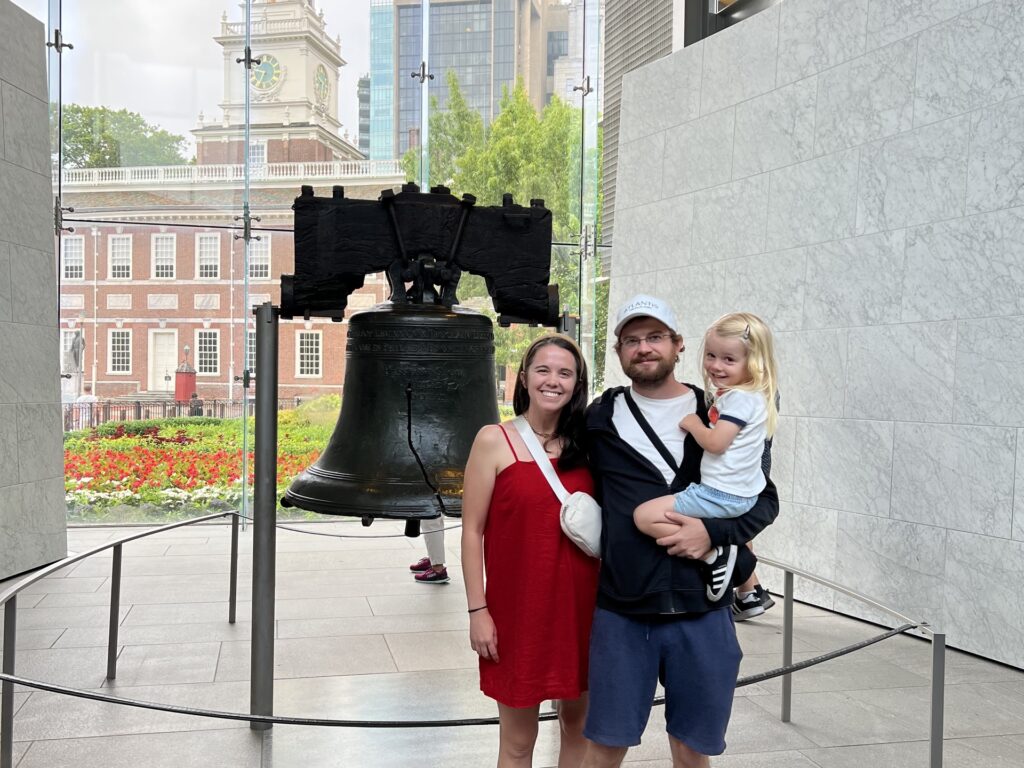 What is Philadelphia like?
Philadelphia was not what I expected. I pictured it to be much more charming and cobble-stone-street-y, but the city actually has some grit and edge to it. Some blocks are more quaint, but it's not the time warp I mistakenly pictured.
What I found instead was a city that has been lived in. A city with character. It was filled with contrast: Preserved historical buildings and shiny modern construction. Dingy hole-in-the-wall pubs and trendy beer gardens. Incredible street art and graffitied alleys.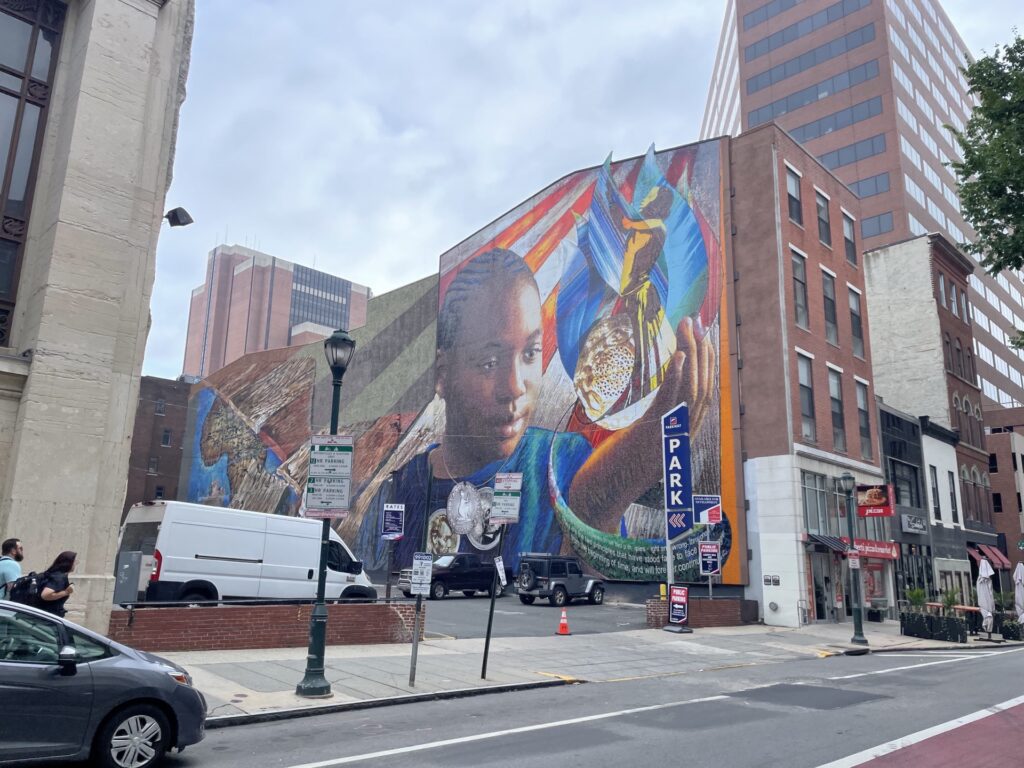 The city has a few different neighborhoods that are worth visiting. The different areas are walkable within themselves, but are fairly spread out (like, a mile or two). If you had the time and it wasn't a 100 degrees (like it was during our trip), you could potentially walk. Otherwise, the city is connected by bus and Metro.
The city has a lot of history, but it doesn't necessarily hit you over the head. Sure, there are plenty of museums and a sprinkling of old buildings, but a lot of the history is a bit more subtle. Instead, it comes in the form of hidden pubs that have been serving up pints since the 1800s or an original archway that Ben Franklin himself used to walk through daily.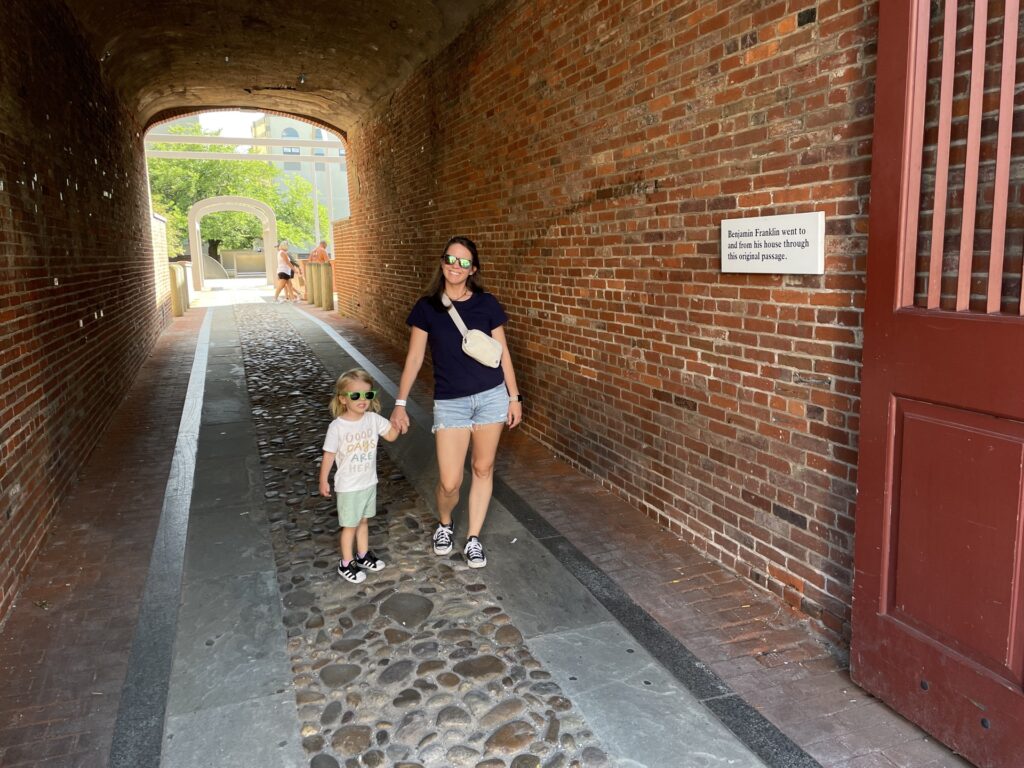 Philadelphia has some die-hard sports fans. Attending a sporting event is a great anchor to a weekend trip to Philly if the schedules work out. All of the stadiums are clustered together on the south side of town, and are easy to get to on the Metro.
There is a lot to do in Philly, but the city isn't overwhelming. It's easy to string together attractions over the course of a couple days, but there isn't a ton of pressure to do it all. That's why Philadelphia is a perfect destination for a weekend trip.
We found Philadelphia to approachable and humble. The people we met here were notably kind and welcoming. Overall, the city didn't immediately wow me, and yet I'd still like to go back.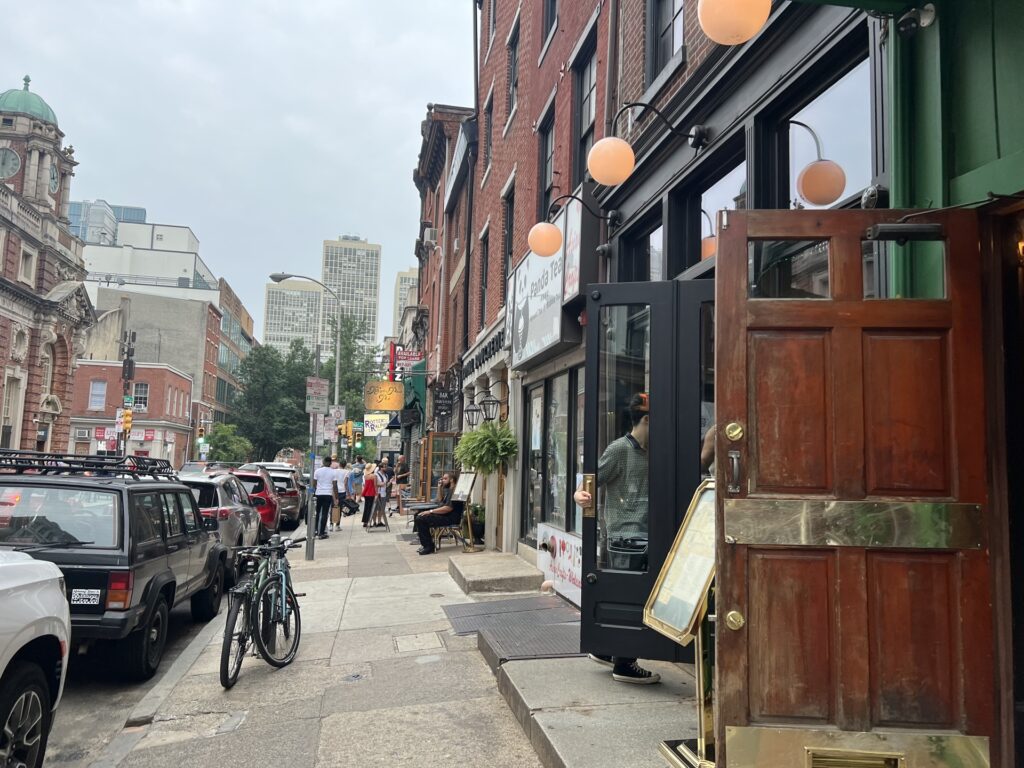 How to Get to Philly
If you're bad at geography like me, let me remind you that Philadelphia is located in the southeast corner of Pennsylvania right between New York City and Washington, DC. If you're coming from either of these major cities, Philadelphia makes for a perfect weekend trip because Amtrak will get you there in under 2 hours. We personally took the train from NYC and it was great.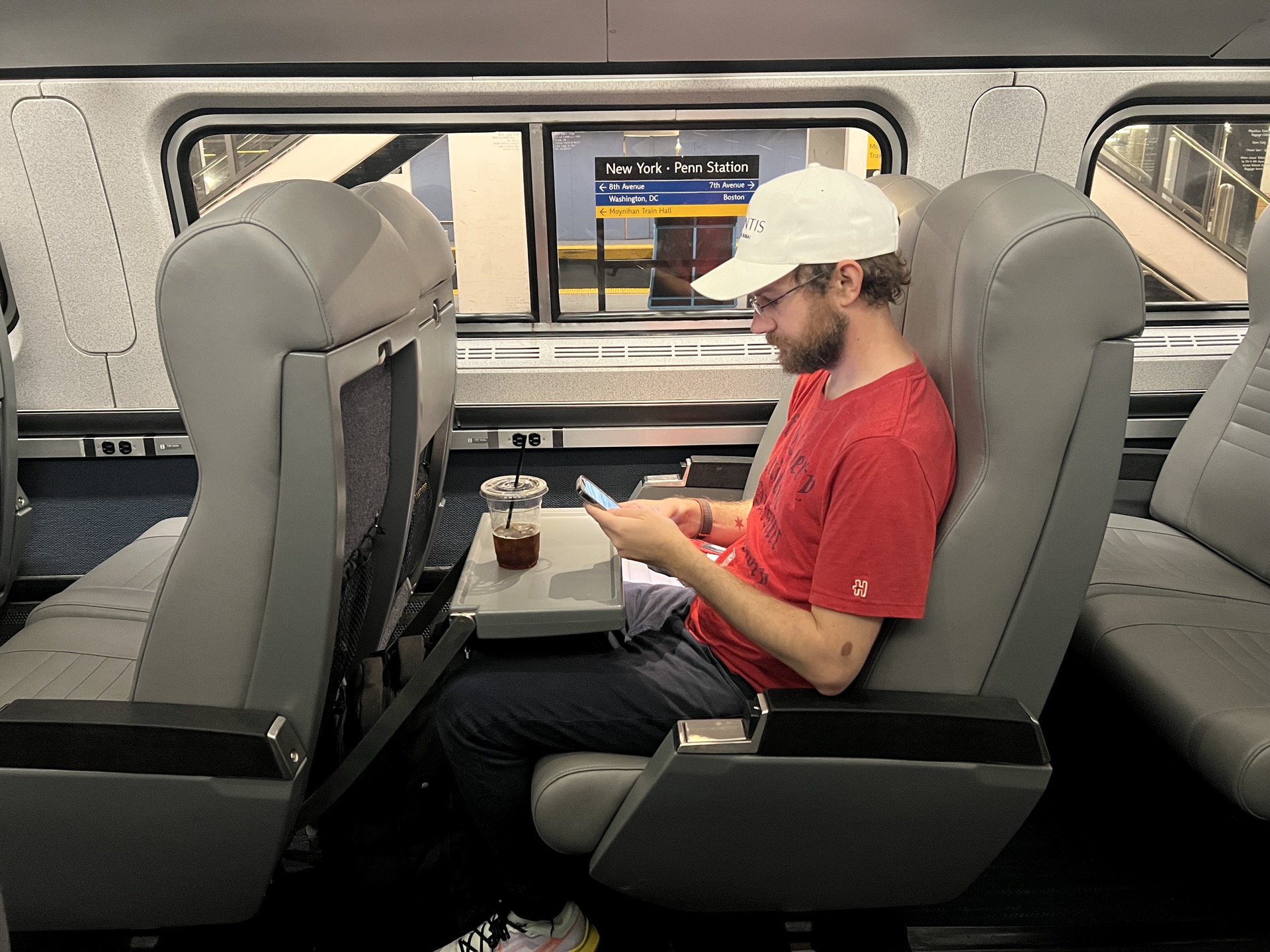 Even if you're not coming from NYC or DC, Amtrak still might be your best bet. They have several routes a day that connect a good chunk of the east coast. We've taken a lot of Amtrak trains over the years and they are always comfortable, relatively quick, and tickets are usually pretty cheap if you book in advance. Amtrak trains stop at the 30th St Station in Philadelphia, which is accessible to central Philly via Metro.
If you're coming from further away, you may have to fly. The airport is south of the city, and it takes about an hour to get to central Philly on the Metro.
Philadelphia is also very car friendly. Based on our experiences on the Philly Metro, it seems like most people in Philly actually get around by car. If your traveling from the East Coast and have a car, it would not be too inconvenient to drive and then deal with a car in Philadelphia.
Getting Around Philadelphia
Philadelphia is really well marked for tourists. There are signs all around town that point to nearby attractions, which makes walking in the city really easy.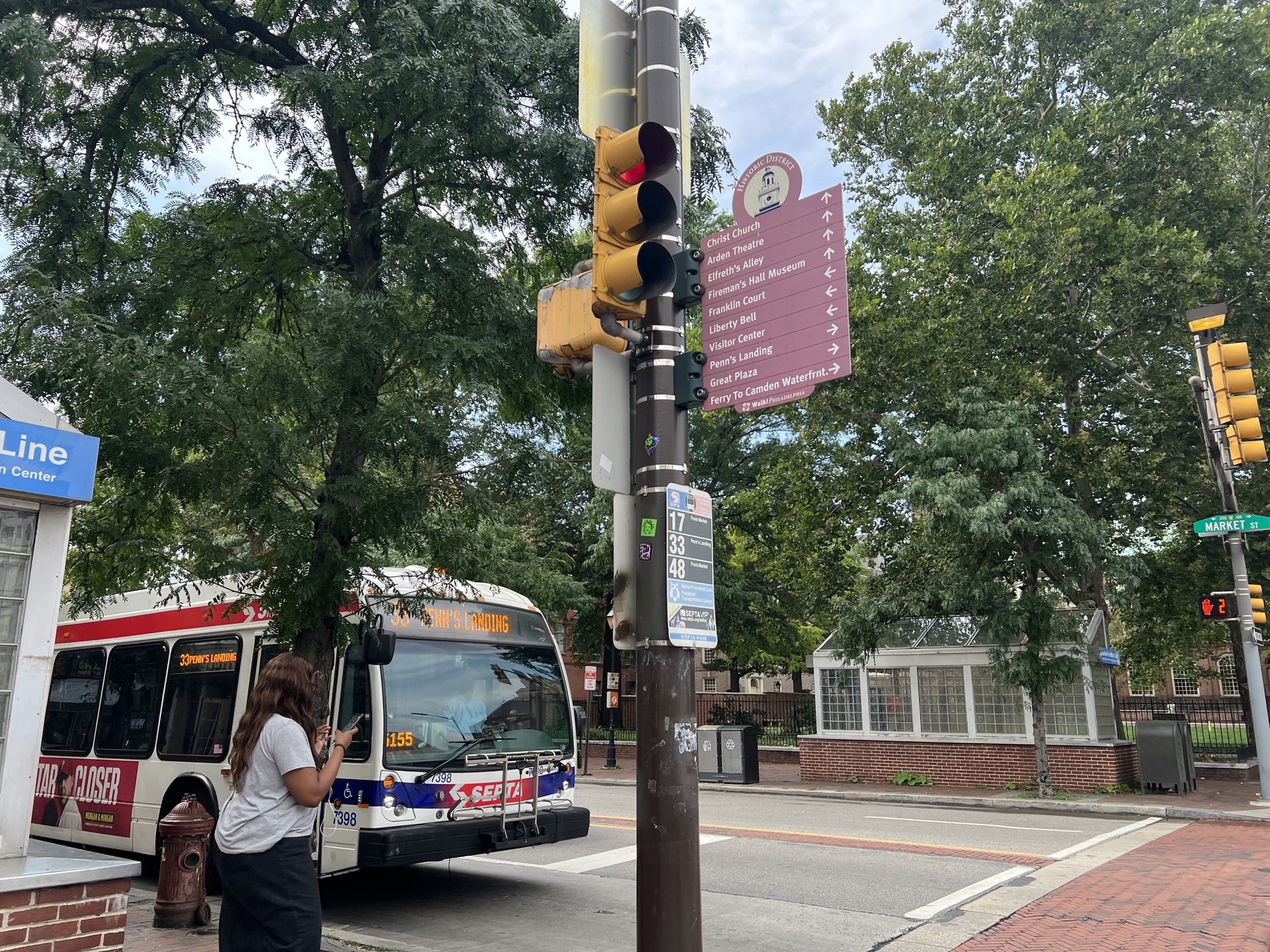 For longer distances, they also have a public transportation system operated by Southeastern Pennsylvania Transportation Authority (SEPTA). The city is connected by two subway lines, eight trolley lines, and many different bus routes. The subway and select bus and trolley lines run 24/7.
Philly transit does not have tap-to-pay, so you cannot simply use a credit card to travel. You can either load up a travel card ($2 per ride) or buy a single ride ticket ($2.50 per ride) from the kiosk(s) at each station. You can also pay by cash on the bus, but they don't provide change so you'll need the exact amount.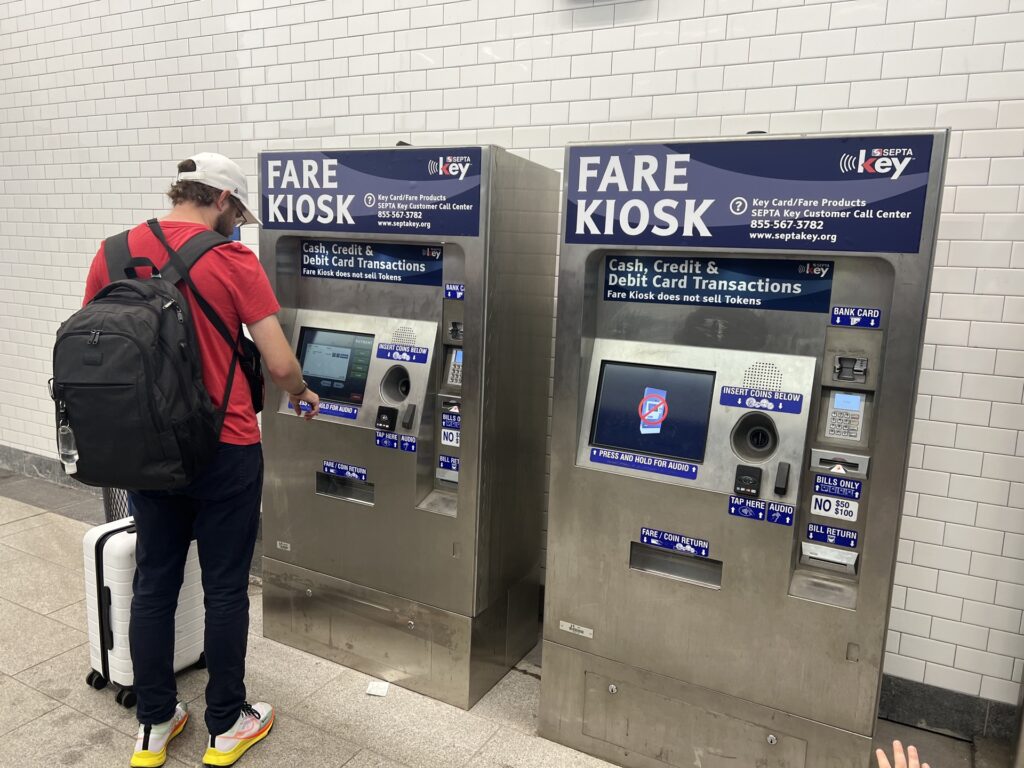 We took the Metro for all of our commutes. The Philadelphia Metro is fine, but not great. It will get you where you need to go, but it's a little dingy, it doesn't run that frequently, and buying tickets is clunky. Generally, we are public transit stans, but this Metro left much to be desired.
We didn't want to bring a car seat for our toddler, so that ruled out taxis and Ubers for us. If that wasn't an issue for you, I'd probably suggest relying on rideshare like Uber or Lyft instead.
Where to Stay in Philadelphia
There are two main neighborhoods to consider for accommodations in Philadelphia.
Old City is on the east side of the city in the historical district. If you stay here, you can easily walk to many of the main history museums, the Liberty Bell and the waterfront area. We stayed at Independence Park Hotel, which is a part of the Best Western Premier Collection. It's a nice hotel in a historical building at a great location. The staff were particularly delightful and very welcoming.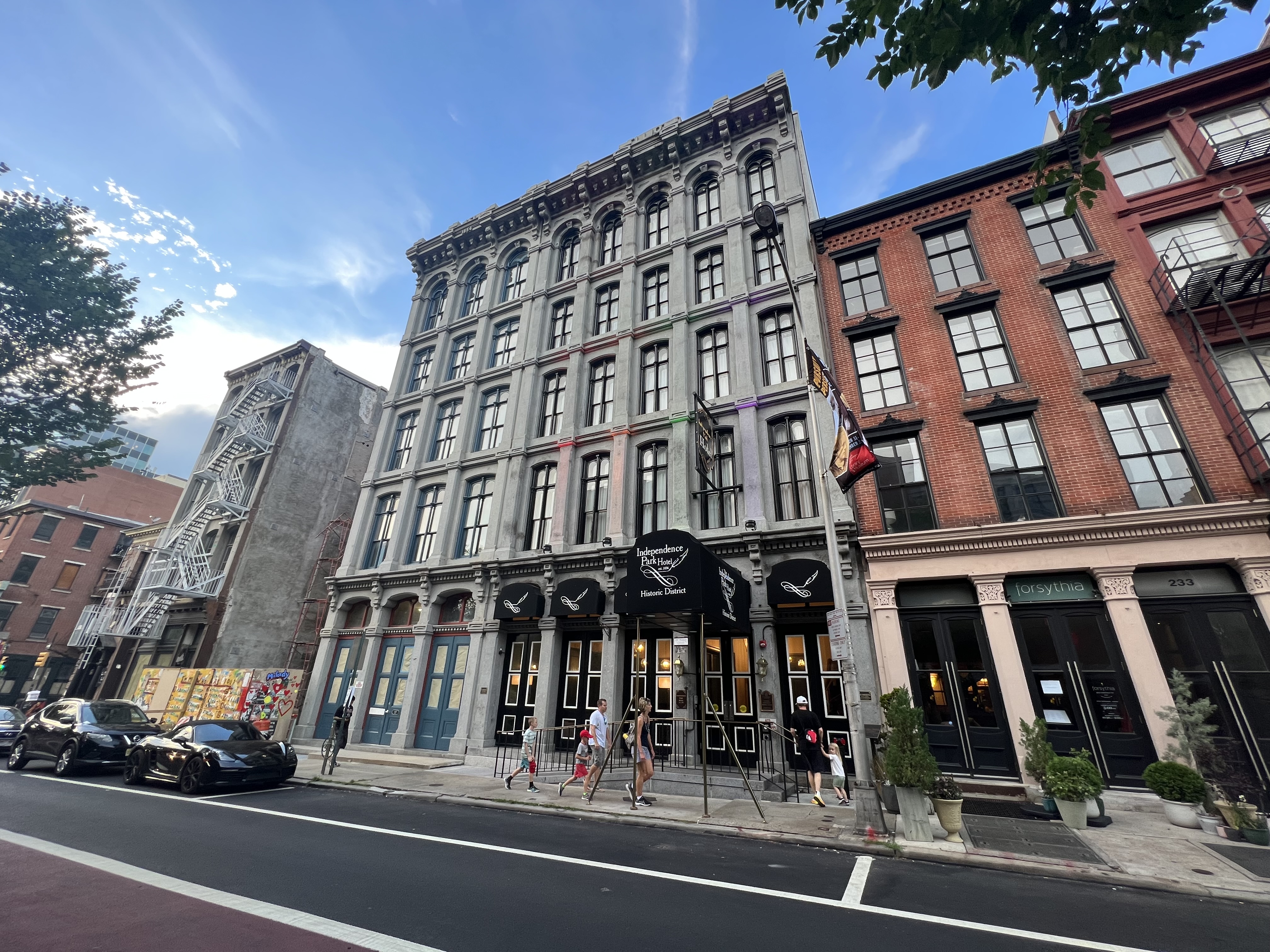 Another option is over by City Hall and Rittenhouse Square. The nicest hotels in the city (like the Ritz Carlton and The W) and the widest variety of chain hotels are located in the main business district around City Hall. Rittenhouse Square is the cooler area southwest of City Hall that's packed with hip restaurants and bars, boutique shopping streets, and the best cafes and coffee shops. This area is further from the historical district and museums, so you'll need to plan to take a car or public transit to most other ares.
How Long to Stay in Philadelphia
You don't need to have a ton of PTO to enjoy a trip Philadelphia. It's a great weekend destination because you can hit most of the must-do's in just a couple days.
I'd recommend spending three nights and two full days in Philadelphia, at least for your first visit. Depending on your schedule, you might have some extra time on your travel days, too. If you only had a weekend, it would still be worth it to come in on a Friday night and leave late Sunday afternoon.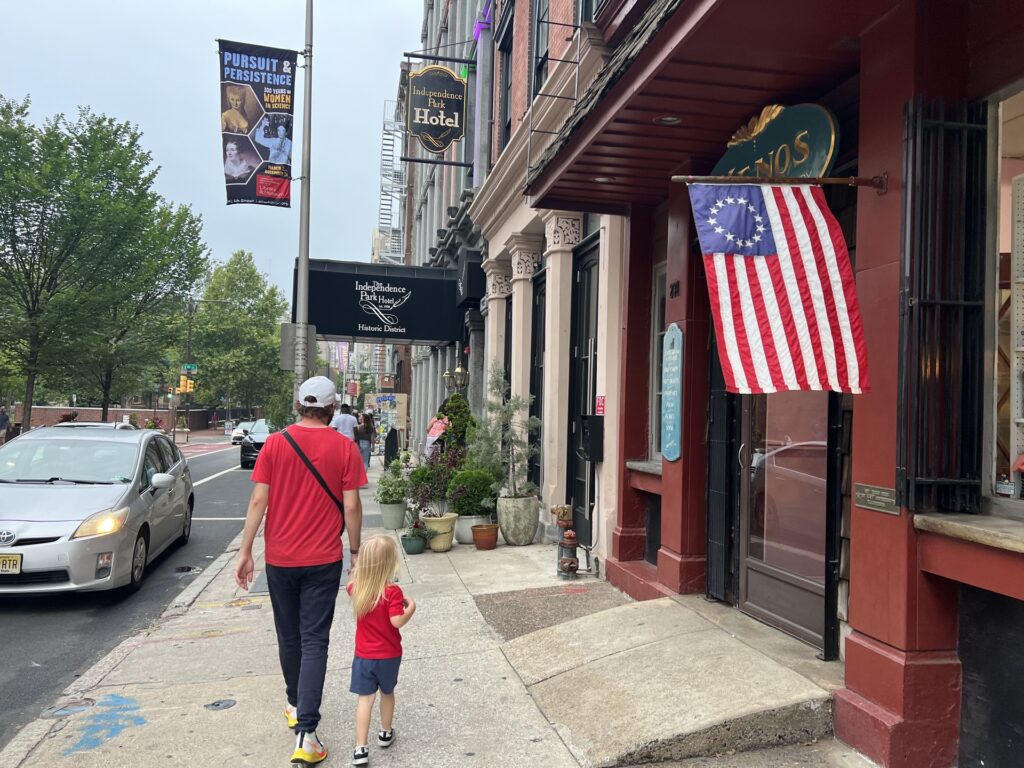 When to go to Philadelphia
A trip to Philadelphia is best enjoyed with some time outdoors. Even if the activities themselves are inside, you'll still be outside as you walk between them. For that reason, Spring through Fall (April through October) is the best time to visit Philadelphia.
Weekends are better than weekdays. The tourist sites are more lively, but still not overly crowded. Some museums are only open on the weekends or close on Tuesdays and other weekdays. Activities and festivals are usually over the weekend (like the Southeast Asian Market in FDR park), and that can add an extra pop of fun to your plans.
We chose to visit Philadelphia for the Fourth of July. The city has a month-long festival, which includes a lot of museum free-days and musical performances. There's also a parade on the actual Fourth of July (which we just missed to catch our train back) and multiple firework displays leading up to the biggest one on the night of the Fourth.
Philadelphia was a festive place to be on the Fourth of July, and the decorations were pretty, but overall it was not as eventful as I thought. The city actually felt a bit dead, and it wasn't nearly as crowded as I expected. I wouldn't necessarily go out of my way to come back for the holiday. We did get to go to the place where they wrote the Declaration of Independence on the day it was approved (July 2), and that was pretty special.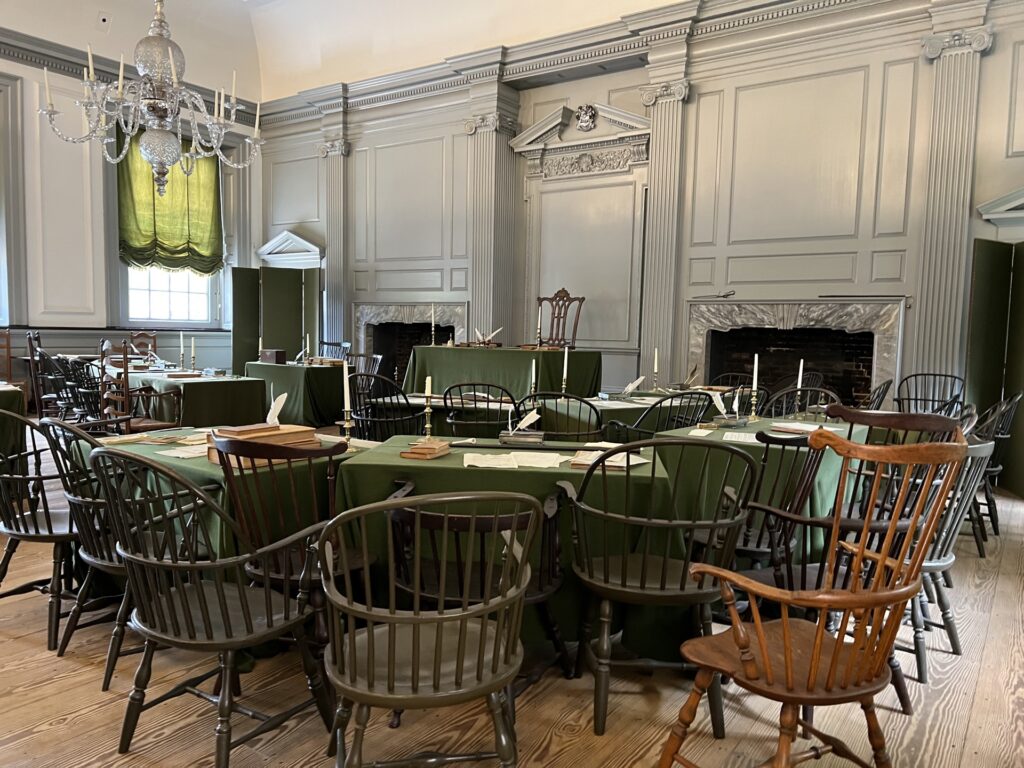 Things to do in Philadelphia
Philadelphia has just the right amount to do over a weekend. You can pick a handful of small museums or one bigger one. Depending on the season, catch a Phillies or Eagles game. You can enjoy parks, shopping, and of course plenty of of history.
Here's a look at what Philadelphia has to offer.
Historical Sites
Liberty Bell: The Liberty Bell is located inside a building with a small museum. It's free to enter and tickets are not required. It's a popular attraction though, so arrive early to beat the lines.
Independence Hall: This is where the Founding Fathers wrote, voted on and signed the Declaration of Independence. There are two rooms that you can only see as part of a tour. Advance tickets are required and sell out days to weeks in advance.
Elfreth's Alley: This is one of the oldest, continuously inhabited streets in colonized America with homes dating back as far as 1703. It's free to walk the street and see the houses. There's also a small museum on the block that costs $3, but has very limited hours. (April 14 – October 29th on Fridays, Saturdays & Sundays from 12 PM to 4 PM.)
President's House: The ruins found here are all that remain from the mansion that was once home to George Washington and John Adams. Beyond the ruins, it's is a small open air museum that discusses slavery in America.
Ben Franklin's Grave: Ben Franklin and his wife are buried at Christ Church Burial Ground on the corner of Arch Street and Independence Mall. You can see the grave for free from the street or pay for a guided tour of the graveyard.
Christ Church: Founded in 1695, this was the first Episcopal church in America. Historical figures like Betsy Ross, Ben Franklin and many others were members here. You can enter the church gardens and see the building for free or take a paid tour to see inside. ($10 guided or $5 self-guided)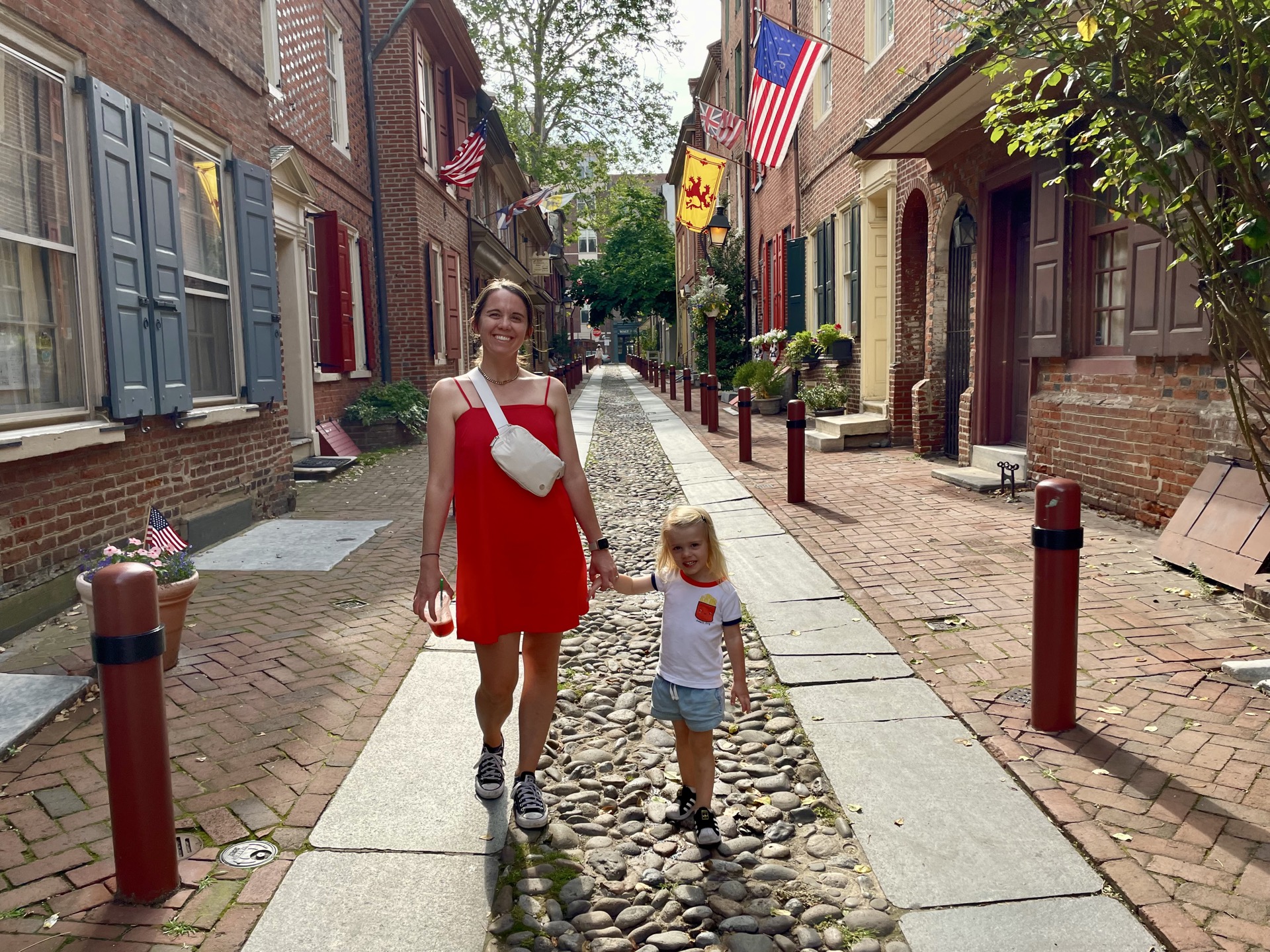 Museums
Eastern State Penitentiary: This former prison, which held criminals to the likes of Al Capone, is now a museum with a handful of other attractions. It's one of the most popular things to do in Philly.
Museum of the American Revolution: This one is pretty straight forward to its name. They have many revolutionary-era artifacts and weapons, as well as digital and immersive exhibits.
Ben Franklin Museum: Get to know Ben Franklin and his life and legacy at this small, basement museum. It's a quick visit but it's filled with interesting tidbits about America's most eclectic father.
Betsy Ross House: This is another small museum located inside the charming colonial building where Betsy Ross lived. There's a lovely courtyard and gift shop that is free to visit.
Franklin Institute: This three-story science museum is great for children. It's filled with interactive exhibits where kids can learn about electricity, the human body, space and more.
Philadelphia Museum of Art: This art museum is more famous for what' on the outside than the inside. The steps outside are famous from the film Rocky, and many people go to the museum just to see that. Closed Tuesdays and Wednesdays.
National Constitution Center: This entire museum is dedicated to the US Constitution. The original document isn't kept here (it's in Washington, DC), but it does have a variety of interactive exhibits for guests of all ages. The museum is only open Wednesday through Sunday.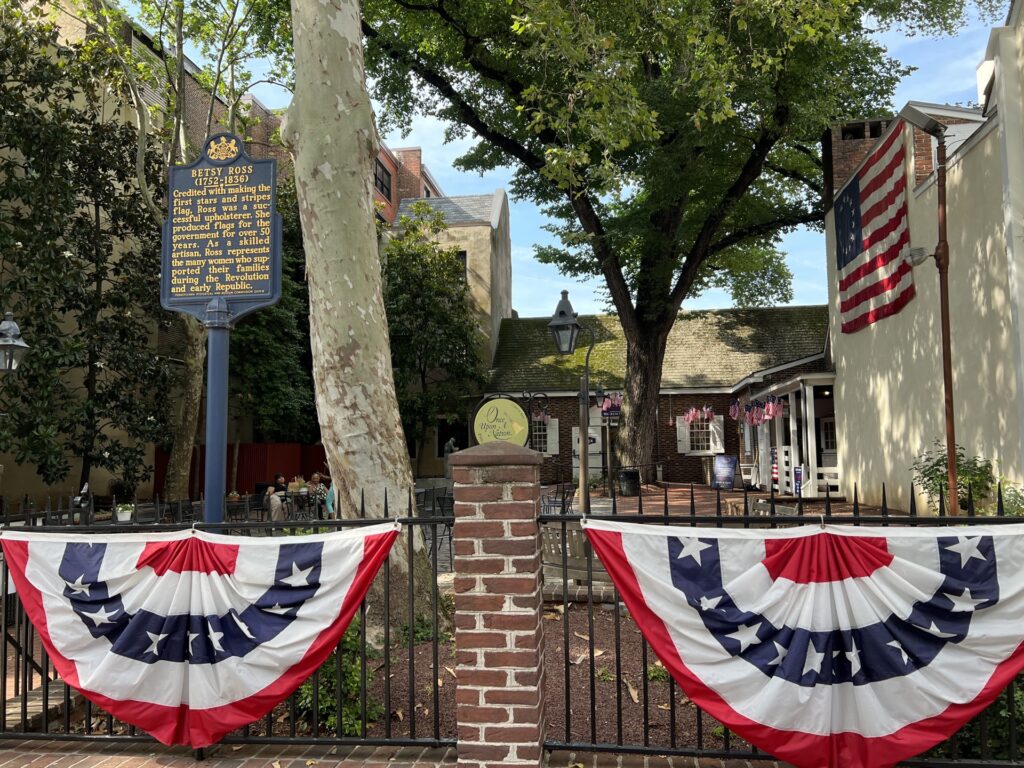 Parks & Squares
Washington Square: This charming little park makes a great resting place amid a busy day of sightseeing. There is a fountain, monument, and plenty of seating. (No playground, though.)
Rittenhouse Square: This square is the namesake of the Rittenhouse Square neighborhood. Though not the highlight of the area, it's a great place to sit and and joy a coffee from one of the nearby cafes, like Vibrant Coffee, Ultimo Coffee or Alchemy Coffee.
Independence Square: Easy to miss if you aren't visiting Independence Hall, this shaded square is a lovely place to relax. There's a statue and view of the backside of Independence Hall. It's free to visit this part of the square and you do not have to go through security. Just enter from south, east or west sides.
Magic Gardens: This is actually an art exhibit, not just a park, but it has an outdoor component. They have a scavenger hunt for kids and lots of mosaic art, sculptures and paintings. It's closed on Tuesdays and tickets are required.
Race Street Pier: This small park is located on a pier that juts out into the Delaware River. It has a nice walking path, some seating, and beautiful views of the Benjamin Franklin Bridge. Again, no playground unfortunately.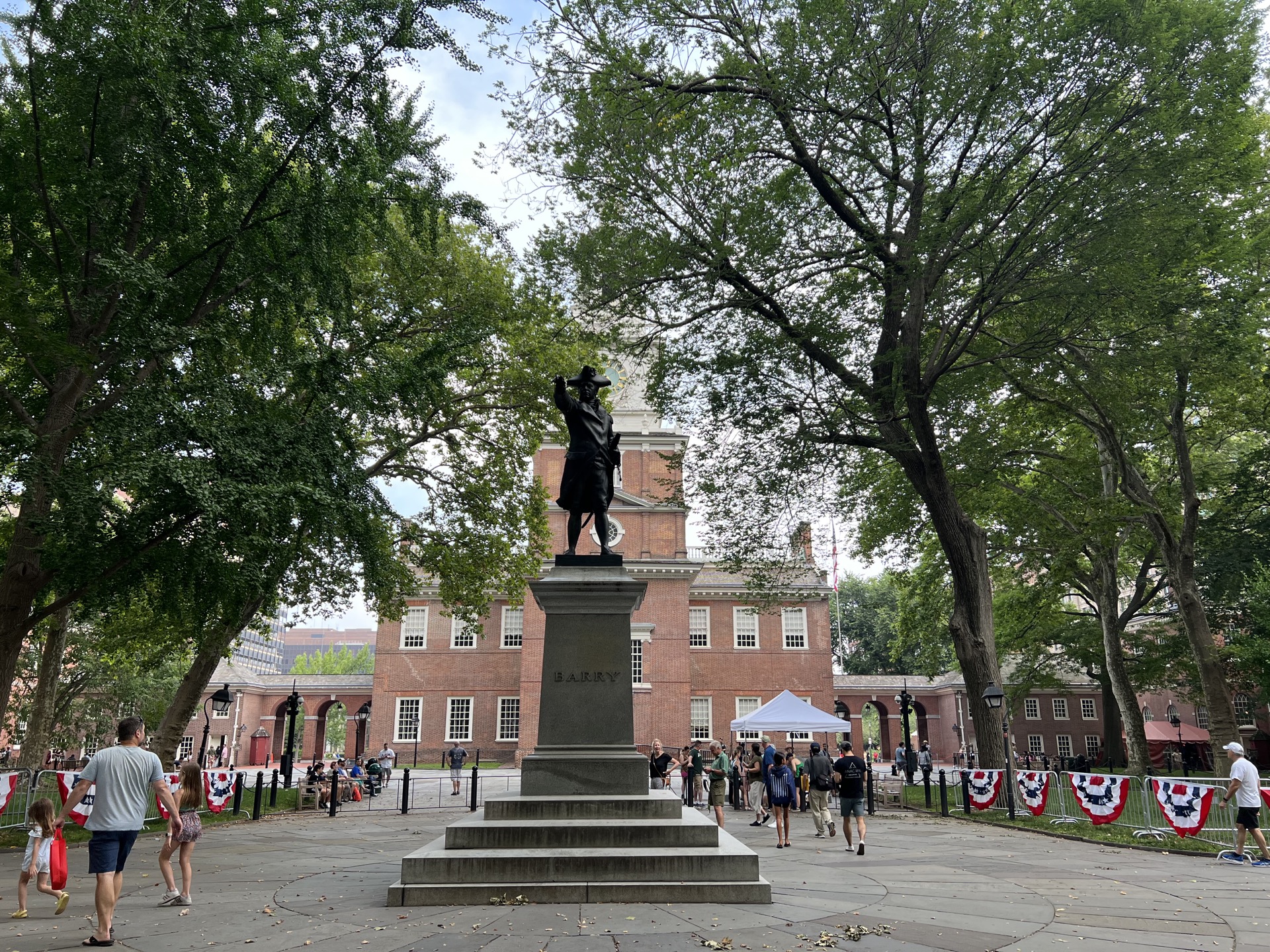 Markets & Shopping Streets
Reading Terminal Market: This is a large indoor food hall and food market. It's a popular place for lunch or an early dinner, as it's open daily from 8-6.
Southeast Asian Market: Located in FDR Park, this market feels just like a night market you'd go to in Thailand. Vendors cook up authentic regional dishes, the Thai iced tea is flowing, and there's a handful of shops with toys and trinkets. It's open Saturdays & Sundays all year, but the exact location varies by season
Independence Visitor Center: You can't really miss this giant modern building right across the street from the Liberty Bell. Inside there is a large gift shop, clean public bathrooms, museum-style exhibits, visitor information, and a small cafe. It's definitely worth a quick visit.
Cherry Street Pier: Just south of Race Street Pier, this pier has an indoor market that is both flea market and local artisan craft market. At the end of the pier is a cool beer garden. It's open daily from noon to 9 PM, with longer hours on weekends.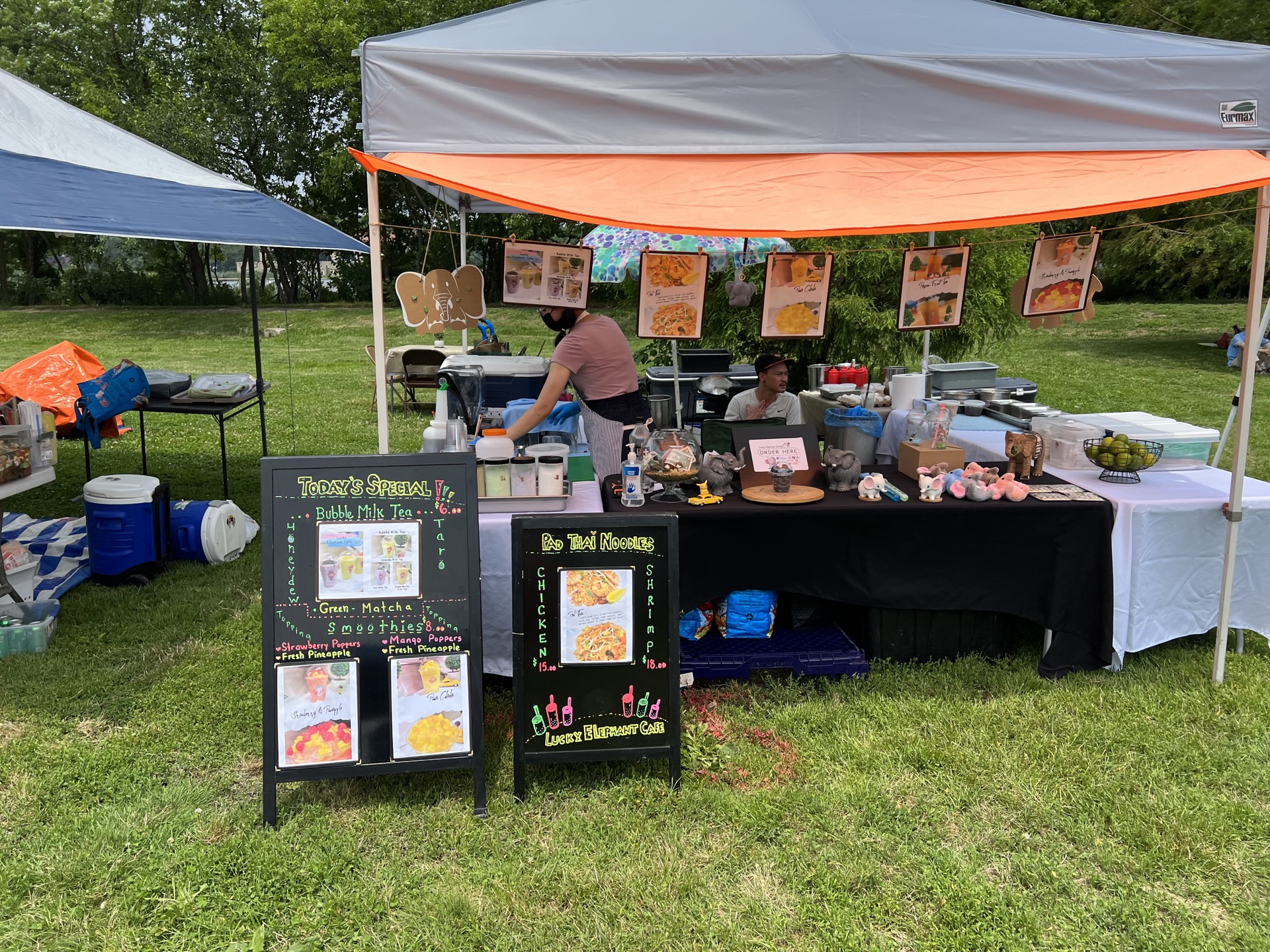 Seasonal Attractions
Sporting Events: The Phillies (baseball), Eagles (football), Flyers (hockey) and 76ers (basketball) all play home games in Philadelphia. All of the stadiums/arenas are located on the south side of town near FDR Park, which is accessible by Metro.
Independence Blue Cross Riverrink Summerfest & Winterfest: This riverside park has carnival games, a few rides (Ferris wheel and carousel), mini golf, and ice skating or roller skating, depending on the season. There is a small indoor arcade and lounge/bar. It's free to enter and then each attraction has a ticket price. It's fine, but not great.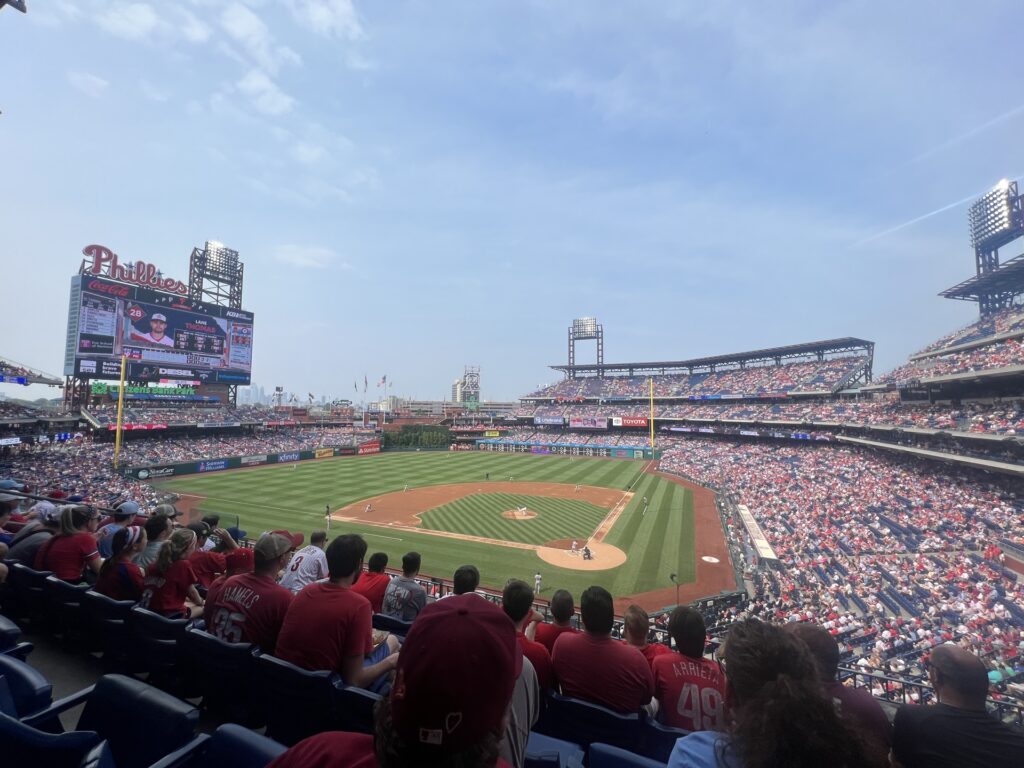 Advance Planning Required for Philadelphia
There isn't a lot of advance planning required for Philadelphia, but there are a few things you should be sure to book in advance.
The first is Independence Hall. Tickets are only $1, but you have to reserve them online in advance for a specific date and time. No tickets are sold on site. Tickets do sell out, so be sure to book this early. I'd recommend booking at least two weeks early for the best selection, but you might have to book even earlier for popular weekends.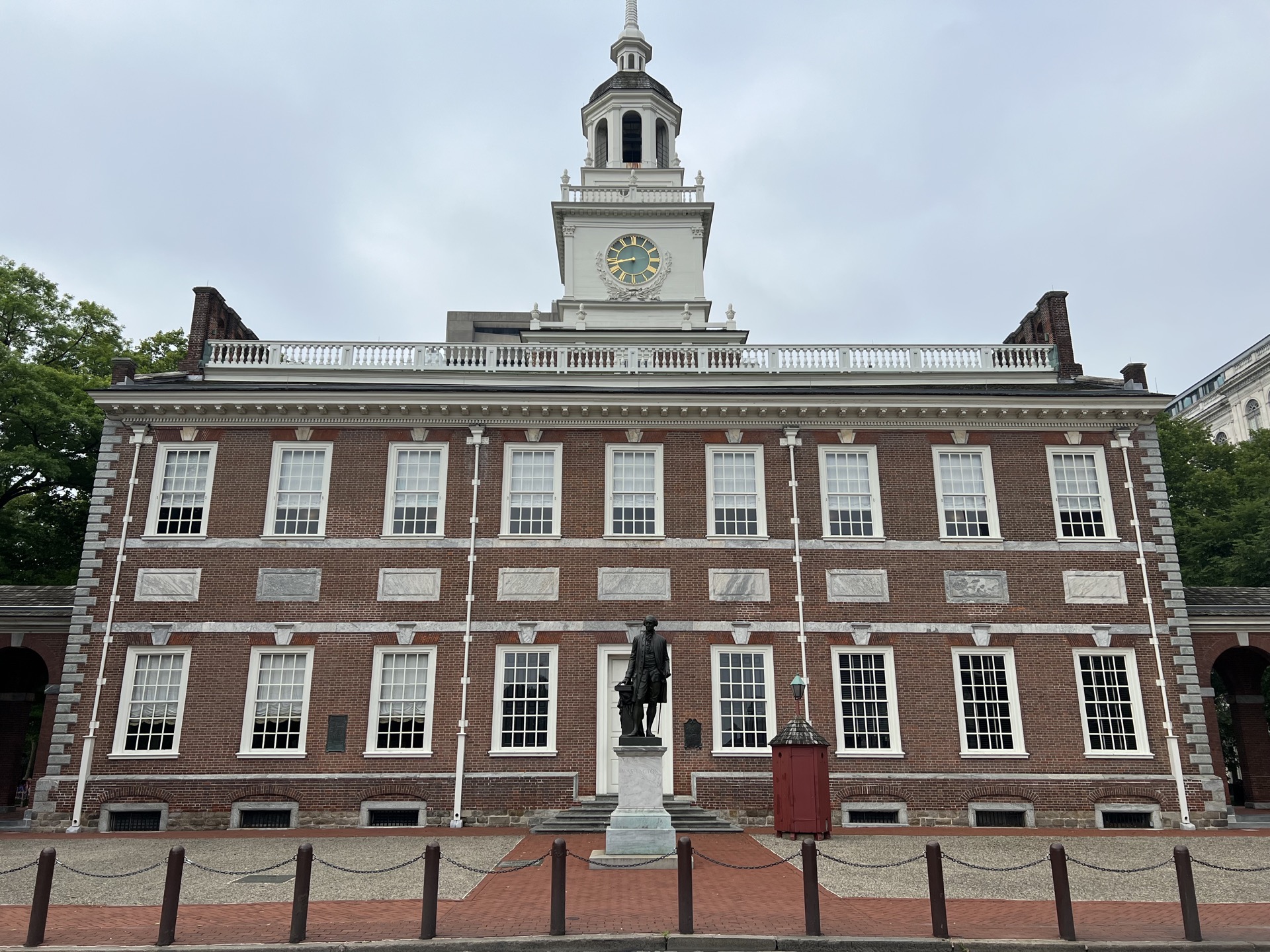 Amtrak tickets should also be booked as soon as possible if that's how you're planning to get to Philly. Prices go up the closer you get to your travel day. For example, if I look at tickets from NYC to Philly on a Friday one month from now, tickets for the 12:05 PM train are $19. However, tickets on that same train this weekend are $100.
Museum tickets and sporting event tickets are two other things you may want to buy in advance. Some museums sell tickets online, which will save you some time when you get there. The bigger museums don't really sell out, so buying early is more out of convenience than necessity.
If you want to go to a sporting event, sometimes booking early pays off and sometimes it doesn't. For regular season games that aren't too popular, you can sometimes get the best deals last minute on resale sites like StubHub. Of course they won't always be the case.
Sample Itinerary: A Weekend in Philadelphia
We were traveling to Philadelphia for a long weekend over the Fourth of July. We left New York City Saturday morning and left Philly Tuesday morning. That left us with about 2.5 days to fill, and here's how we spent it.
Arrival Day: Phillies Game
We decided to hit the ground running as soon as we got to Philadelphia and got tickets for a Phillies baseball game on our arrival day. We don't typically recommend making such big plans on an arrival day (potential travel delays, extra tired, etc), but we made an exception because the train ride down was so short.
The Phillies were playing at 4 PM, which was pretty perfect timing for a kid who naps from 1 to 3 and goes to bed at 7. Unfortunately, our hotel room wasn't ready when we checked in at noon so it turned into a no-nap day. Luckily, everyone handled it mostly well.
Skipping the nap meant we had more free time before the baseball game, which is how we ended up discovering the Southeastern Asian Market. I'm so glad we made it there, because it was one of our favorite things in Philly!
The Phillies game was another highlight. If they're in town during your visit, I'd highly recommend adding a game to your plans. If you're vegetarian, they have an impressive selection of options, including a veggie cheesesteak. (It wasn't great, but I was still happy it was an option.) They have a nice little area for kids, but the lines get long so plan to arrive early if you don't want to miss the game. Our toddler also loved watching Philly Phanatic run around the field, eating ice cream and cotton candy, and looking at all the shops.
Here's a quick look at how our travel day to Philly went.
Train from NYC to Philadelphia. We arrived at 9 AM for a 9:47 train. The train was right on time and we got pulled for early family boarding, which was nice.
Metro from train station to Old City. Amtrak arrives at 30th Street Station, which is just a short walk to the Metro (less than 5 minutes). We bought single trip tickets at the station and then took the Market-Frankford Line (blue) to 2nd Street.
Check in at Independence Park Hotel. Our room wasn't ready when we arrived around noon, so we just checked our bags. We packed a lunch for Zoe, which they ate in the hotel lobby.
FDR Park Southeast Asian Market. The Metro from 2nd Street to FDR Park and the sports complexes took about an hour and required a transfer. The park had a small playground, but the Southeast Asian Market was the highlight. It felt just like the night markets we've been to in actual Southeast Asia. We got a Thai iced tea and ordered lunch, but it took too long so we had to bail.
Phillies Game. The gates opened 90 minutes before game time, and we got there 15 minutes before that. There were already lines to get in. You don't need to arrive early, but we wanted to beat the waits at the kids area, which paid off. The game was really fun, but we ended up leaving after the 7th inning because it was getting late and the Phillies were stomping the Nats.
Metro back to Old City. There weren't any lines for the ticket kiosks when we got there, but I'm sure there would have been at the end of the game. We bought our tickets for our return trip when we arrived, which I'd recommend. It was an easy ride home then off to bed for everyone.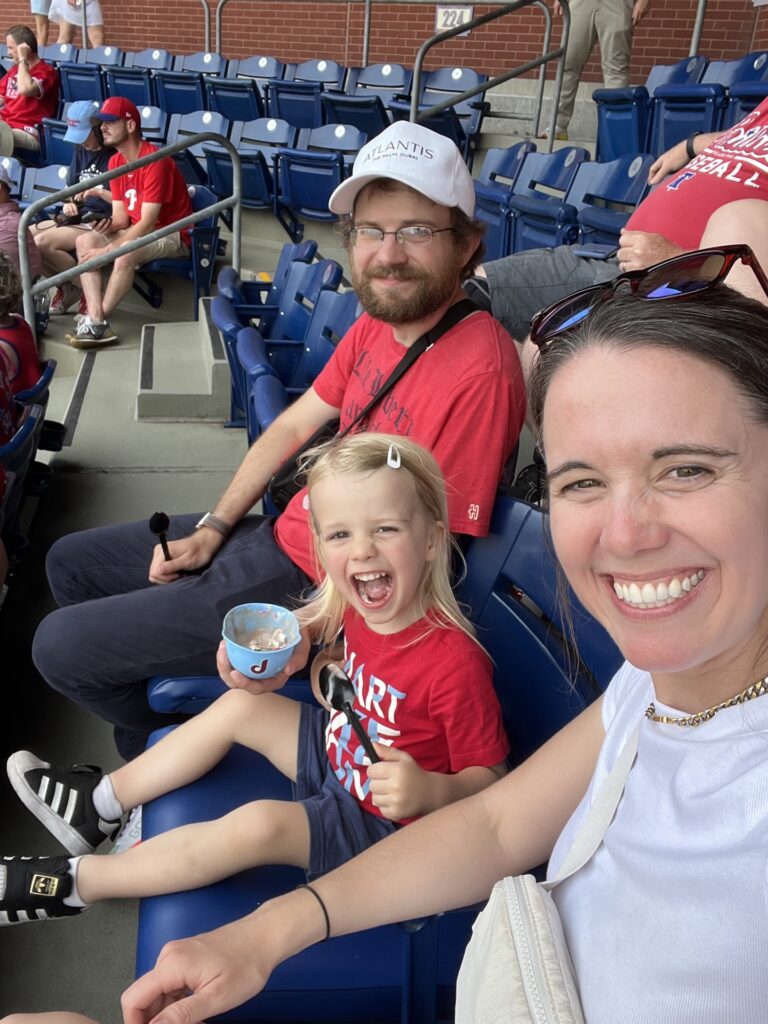 Day 1: History in the Old City
Our second day in Philly was all about the historic city center. We had tickets to Independence Hall at 10:30, and the instructions said to arrive 30 minutes early. We had to plan the rest of our morning around that, which was a bit annoying. Fortunately, most of the things we wanted to see were all pretty close together. Most things also didn't take as long as I thought, so we were able to pack in quite a bit.
If you want to visit Independence Hall, be sure to book your tickets in advance. Early times book up a few weeks in advance. It's historically significant and all, but honestly I found the tour a bit lackluster. I was also frustrated because we went out of our way to get there really early, only to find out it wasn't actually necessary. Security took 30 seconds and then we just had a bunch of time to waste (and yet not enough time to take the free Congress Hall tour next door.)
My favorite part of the day was Elfreth's Alley. It's just a small block to walk along, but it's very charming. We went in the early evening and it was empty, which made it feel extra special.
Our toddler's favorite part of the day was the arcade at Summerfest. I'm glad they loved it, but I probably wouldn't recommend it. I had high hopes, but it was pretty much just a crummy carnival. Unless you have young kids who have a low bar for arcades, I wouldn't go out of my to go there.
Everything we planned for this day was close together. We walked everywhere and didn't have to take the Metro at all.
Here's a look at everything we did on our first full day in Philadelphia. (It's a lot!)
Breakfast at the hotel. Our hotel had free breakfast, so that was our first stop. Liberty Bell waffles for the win!
Coffee at Thank You Thank You. Philadelphia actually has a really solid coffee scene. Thank You Thank You was our first pick and it was great. They had really good coffee, a straightforward menu, and really nice, non-pretentious baristas. Love to see it. They don't have much seating though, so we took our coffee to go.
President's House. I had low expectations for this, and yet it still fell short. It's just a handful of ruins near the entrance to the Liberty Bell. The information about slavery in America is good, but there was not a lot of information about the ruins themselves. We stayed <10 minutes.
Liberty Bell. I was planning to do this later, but I noticed a line forming right when it opened at 9 AM. By 9:15, the line was just past the 15-minute-wait marker. We waited 10 minutes and were at the bell in 15. The Liberty Bell isn't actually that significant or impressive, but it's still a must-see in Philly. We spent about 15 minutes walking through the exhibit and taking photos with the bell. If anything, go early to get the best photos of the bell without the crowds.
Independence Hall. We arrived 40 minutes before our tour time, breezed through security, and then spent a few minutes inside one of the exhibits. Fortunately, we wandered past the tour starting point right as the 10 AM tour was starting. We were invited to join that tour instead of waiting for our time at 10:30. This was very convenient, but you can't bank on it.
Independence Square & Washington Square. The back exit of the Independence Hall secure area leads to Independence Square, which is a nice shady place to sit near the hall. Across the street is Washington Square, which is a small park with a fountain and monument. Both are great places to rest, play and eat a quick snack, all of which we did.
Independence Visitor Center. We were visiting in the summer, so the visitor center was a very much welcomed AC break. It's a nice, new facility with clean public bathrooms, gift shop, cafe and a small museum area with exhibits and two films. We'd highly recommend grabbing an old fashion sarsaparilla!
Ben Franklin's Grave. We just took a quick peak at the grave from the sidewalk. There's a small sign and you can easily see the simple gravestone from the sidewalk.
Lunch at Independence Beer Garden. This is an outdoor restaurant and beer garden right across from the Liberty Bell. We got there right when they opened at noon. I had the best vegetarian chicken sandwich of my life and a much needed mango wheat beer while my toddler got a grilled cheese and lemonade and played on a picnic table. Win for all.
Afternoon coffee at Menagerie Coffee. Good coffee, awkward location in a mostly empty food hall.
Nap & Run. We went back to the hotel and put our little one down for a nap. Meanwhile, my husband went for a run across the Ben Franklin Bridge to New Jersey!
Christ Church. We just took a quick walk past the church. There's a sign outside with a bit of info and a nice flower garden. We skipped the paid tour and just snapped some photos from the outside.
Betsy Ross House. Another quick stop for us. We didn't have much time, so we skipped the museum portion. We just saw the house from the outside, which was decorated nicely for the Fourth. It's a cute building with a nice sitting area, giant flag, and gift shop that are all accessible without a paid ticket.
Elfreth's Alley. This was my favorite thing in Philadelphia. There's not much to do if the museum is closed (which is most of the time), but it was a lovely 15 minute stroll.
Independence Blue Cross Riverrink Summerfest. The walk here from Elfreth's Alley was nice. We passed the Ben Franklin Bridge, Race Street Pier and Cherry Street Pier. Summerfest itself was a bit run down and small, but they had an arcade which is all my 2-year-old cared about.
Dinner at Wood Fired Pizza by Oh Brother. The pizza here (specifically the mushroom pizza) was really good! We snagged a seat at the window bar, which was perfect, and made even better by their impressive selection of Bubbly water favors.
Day 2: Museums & More
We spent our second full day in Philadelphia visiting museums and enjoying some more of the non-historical things that the city has to offer. Our destinations were more spread out, so we had to take the Metro and even a bus to get around.
I had originally planned to visit Philadelphia's Magic Gardens in the afternoon. It looked fun and really pretty, but I decided to pull the plug. It was just so hot and a lot of the exhibits looked to be outside. Plus if I'm honest, our toddler was being a bit of a pill and it just didn't seem like the place I wanted to handle a toddler meltdown should one arise.
That left us with an entire afternoon to cobble together some smaller activities. I'm a Type A travel planner, but even I have to admit that sometimes changing the plans and adapting has its payoffs. We ended up having a great and relaxing afternoon.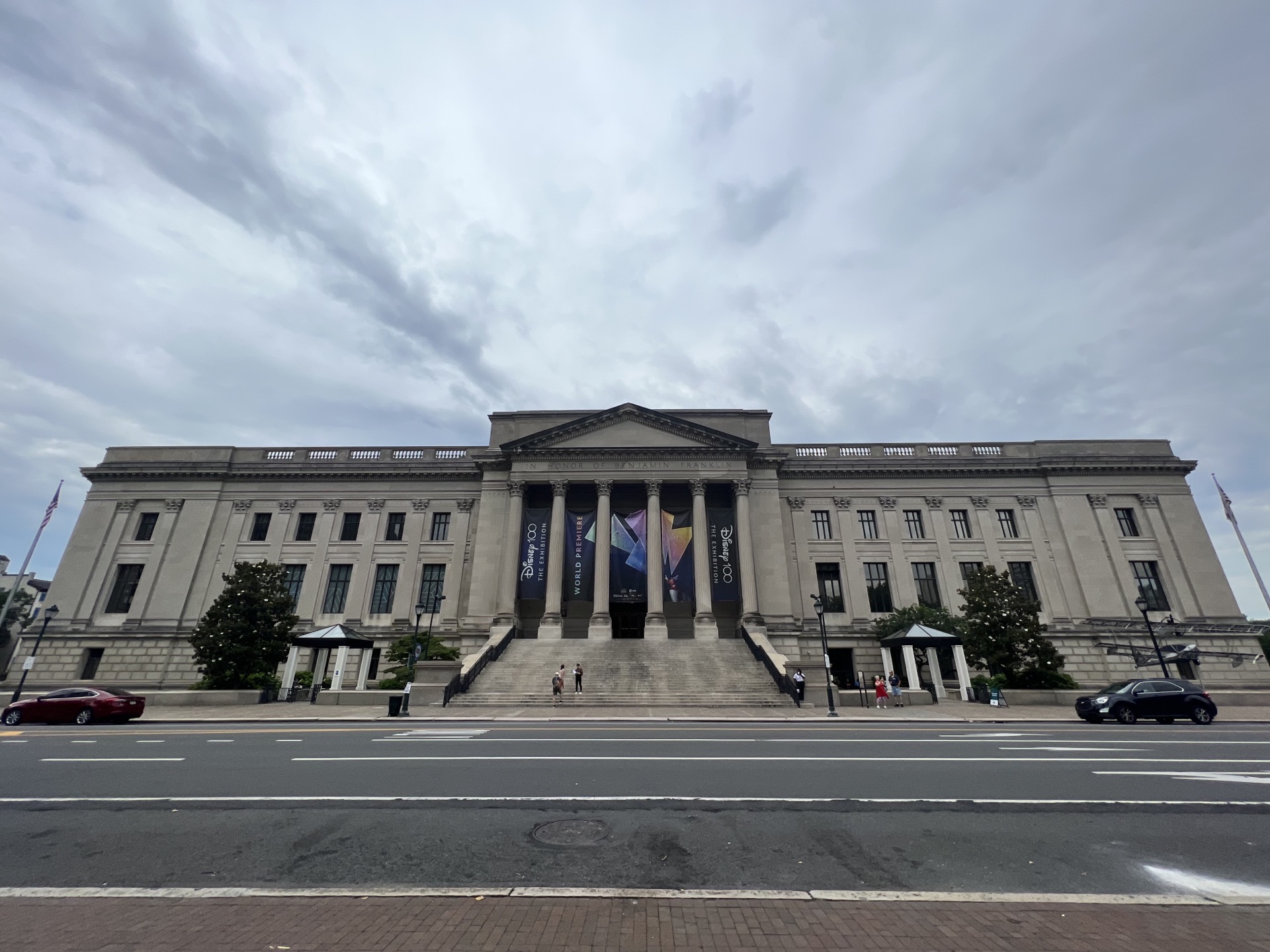 Here's how we spent our second full day in Philadelphia.
Rittenhouse Square: We took the Metro to City Hall and walked to Rittenhouse Square. It's the trendier shopping and dining district in Philly, but it wasn't quite bumping at 9 AM. Even still, we enjoyed our walk and flagged it to come back in the evening another time.
Coffee at Vibrant Coffee: This cute little coffee shop had some really fun flavor combinations in their coffees and baked goods. I got an iced lemon walnut latte and a banana blueberry muffin. (Why we aren't always putting blueberries in our banana muffins is beyond me. It was so good.)
Franklin Institute: We arrived at open and spent three full hours here and barely scratched the surface. The Disney 100 special exhibit was really good and our toddler also loved Sir Isaac's loft and the train exhibits. They were devastated to leave and we'd definitely come back here on our next visit.
Lunch at Unit Su Vege. We had originally planned to eat at the cafe, but then we noticed this really highly rated vegetarian spot that wasn't too far away. We decided to go for it and we were so glad we did! We got veggie soup dumplings, bubble tea, veggie chicken nuggets for the babe, and a variety of dim sum and noodles. Highly recommend!
Bus back for nap time. We were now pretty far from the train station, so we took the bus back instead. We had exact cash and only waited a few minutes for the bus to arrive, so it worked out perfectly. It was a short walk to the hotel and we all rested this time.
Benjamin Franklin Museum. Most of the museums in Philly close at 5 and our toddler slept till 3:30. We probably would have preferred the Museum of the American Revolution, but it's big and we didn't have time. We chose the smaller Ben Franklin museum and actually really loved it! We spent about 30 minutes here, but it's well done and pretty kid friendly.
Visitor Center Reprise. When our plans to see a revolutionary war encampment for the Fourth of July fell through, we found ourselves back at the visitor center. Zoe really liked it there and we were nearby anyway. We snagged another cold drink and a toy from the gift shop.
The Book Trader. With a little time to kill before dinner, we decided to pop into a book shop we'd seen across the street from Christ Church, called The Book Trader. It was a gem of a bookshop with tiny aisles and towering shelves. Zoe loved the kid section and could have read books there all day.
Dinner at Race Street Cafe. This place was a fantastic find! It's a cozy pub with a great beer selection and elevated bar food. It wasn't too fancy, so it was okay that our kid was a little loud, but it wasn't too rowdy that we felt out of place. Plus it had a historical vibe that felt very on brand. (PS Order the apple crumble!)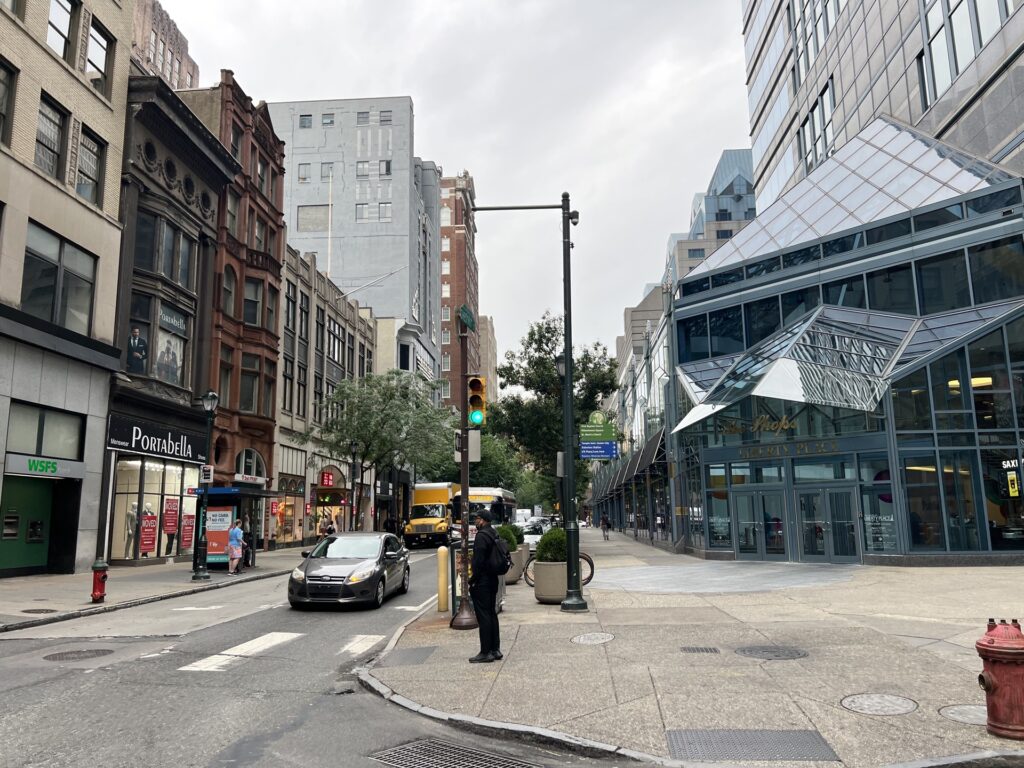 Departure Day
Originally, our train out of town wasn't until the afternoon. I booked a later train because I wanted to see the Fourth of July parade that was scheduled for 11.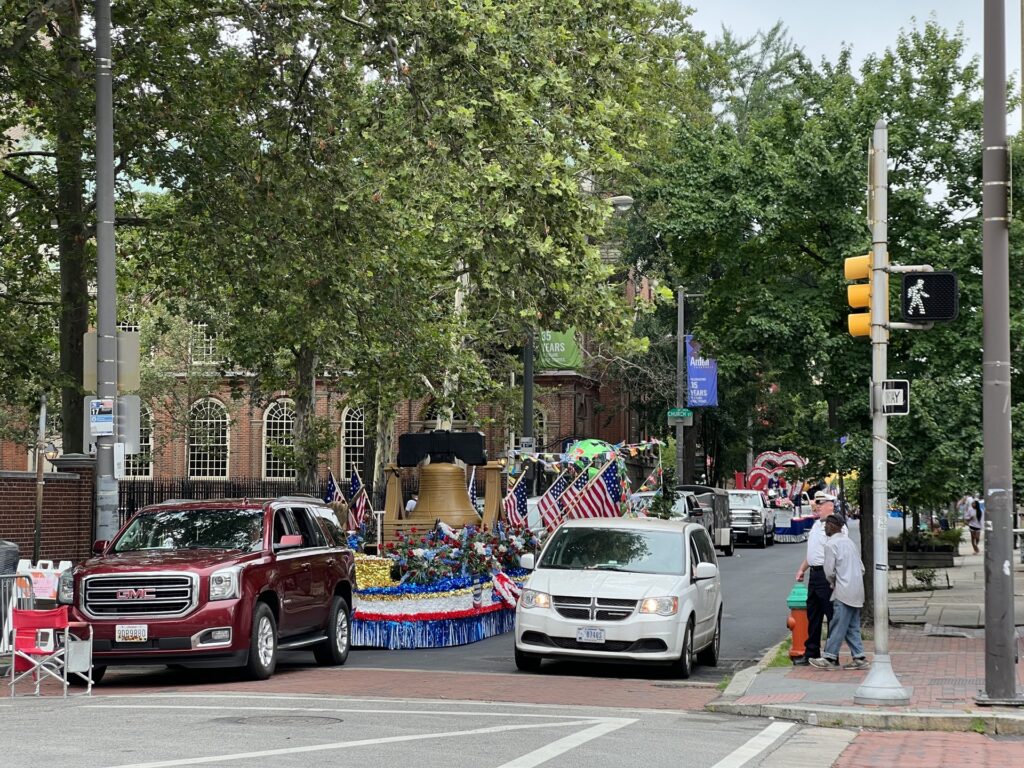 However, our child was kind of a pill this entire trip. They didn't nap or sleep well on our first night and were winey about everything after that. I didn't love the idea of another day without a nap. No matter how much fun we had at the parade, I was sure it wouldn't make up for everyone being grumpy the entire rest of the day.
I got us on the 10:30 AM train instead and it was perfect. We had breakfast at the hotel and then took the Metro to the train station. We got there by 9:30, picked up coffee and snacks at Pret (although later I discovered that there was a Vibrant Coffee here too!), and waited for our track to be announced. Again, we got pulled for early family boarding and quickly found a seat together.
After a short 90 minute train ride, we were back in in NYC! A perfect weekend in Philly complete.