In this post we review the Chase Sapphire Reserve credit card. The Chase Sapphire Reserve is Chase's premier travel rewards credit card, with respectable earnings, a generous travel credit, and some interesting ancillary perks. All that comes at a hefty annual fee, leaving many wondering whether it's worth it. Read on to learn all about the Chase Sapphire Reserve!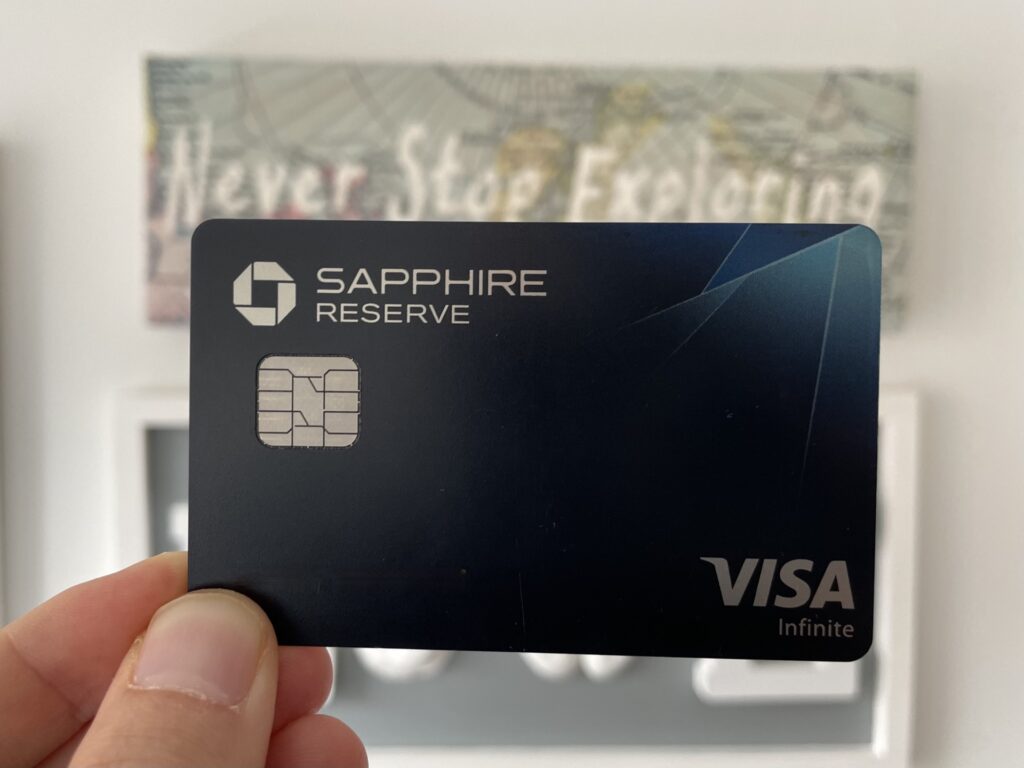 Disclaimer: Perks, fees, and offers for credit cards change over time. Please consult Chase for the latest details on this card before applying for it, as conditions may apply.
Chase Sapphire Reserve Annual Fee
The annual fee for the Chase Sapphire Reserve is $550, plus $75 for each authorized user. While that's not small, it's worth immediately noting that the Chase Sapphire Reserve has $300 travel credit that generously (and automatically) applies to anything that codes as travel. I used a significant portion of my 2023 credit on my daily subway rides, for example.
For almost everyone, that credit brings the fee effectively down to $250 per year. This compares with $95 for the lower tier Chase Sapphire Preferred, which is often considered the best "starter" travel rewards credit card. (Complicating the comparison, the Sapphire Preferred itself has a $50 annual credit for hotel bookings made through the Chase portal, which sort of brings the fee for that card effectively down to $45.)
It will make sense for most travelers to have either the Chase Sapphire Reserve or Preferred as part of their portfolio. The question is whether you can find about $200 of value in the Reserve to justify its higher additional fee. That's a matter for another post, but you'll hopefully get some sense of how to think about it here.
Chase Sapphire Reserve Signup Bonus
As of publication, the publicly available signup bonus is 60,000 points for spending $4,000 in 3 months. You can click here for the public offer.
These points can be redeemed for $900 in travel when you book through the Chase travel portal, as Chase Sapphire Reserve cardholders get 1.5 cents per point when booking in that portal.
60,000 points is also good enough for some one-way international first class flights or round-trip in international economy. You can get a better sense of some options over at Upgraded Points.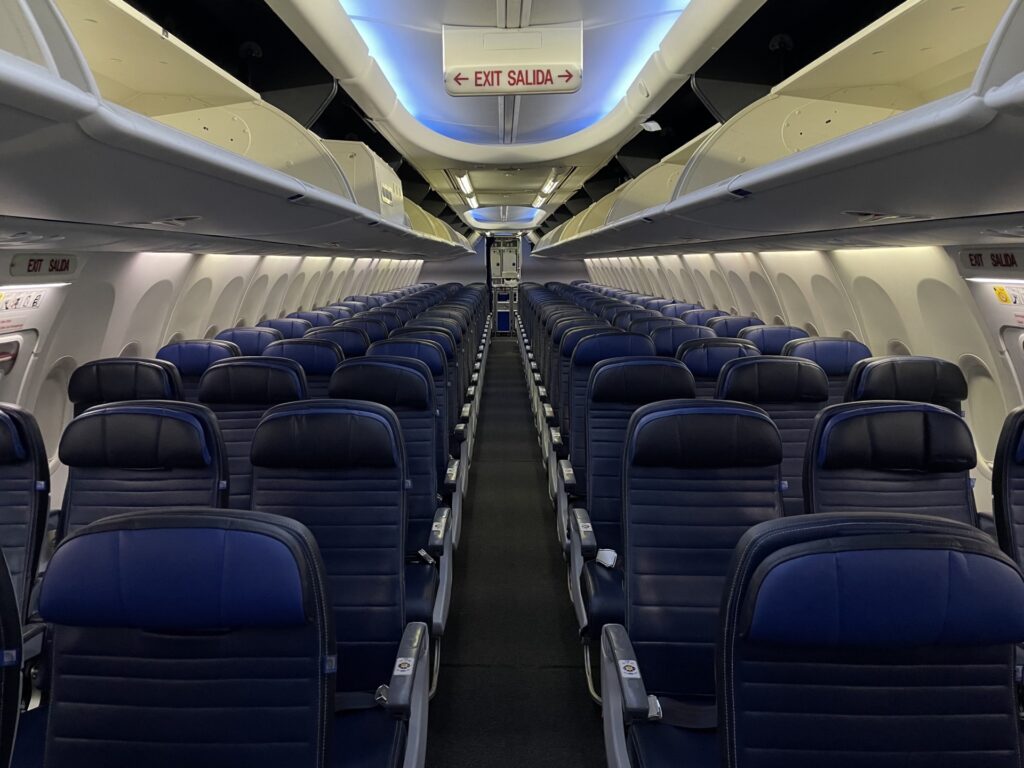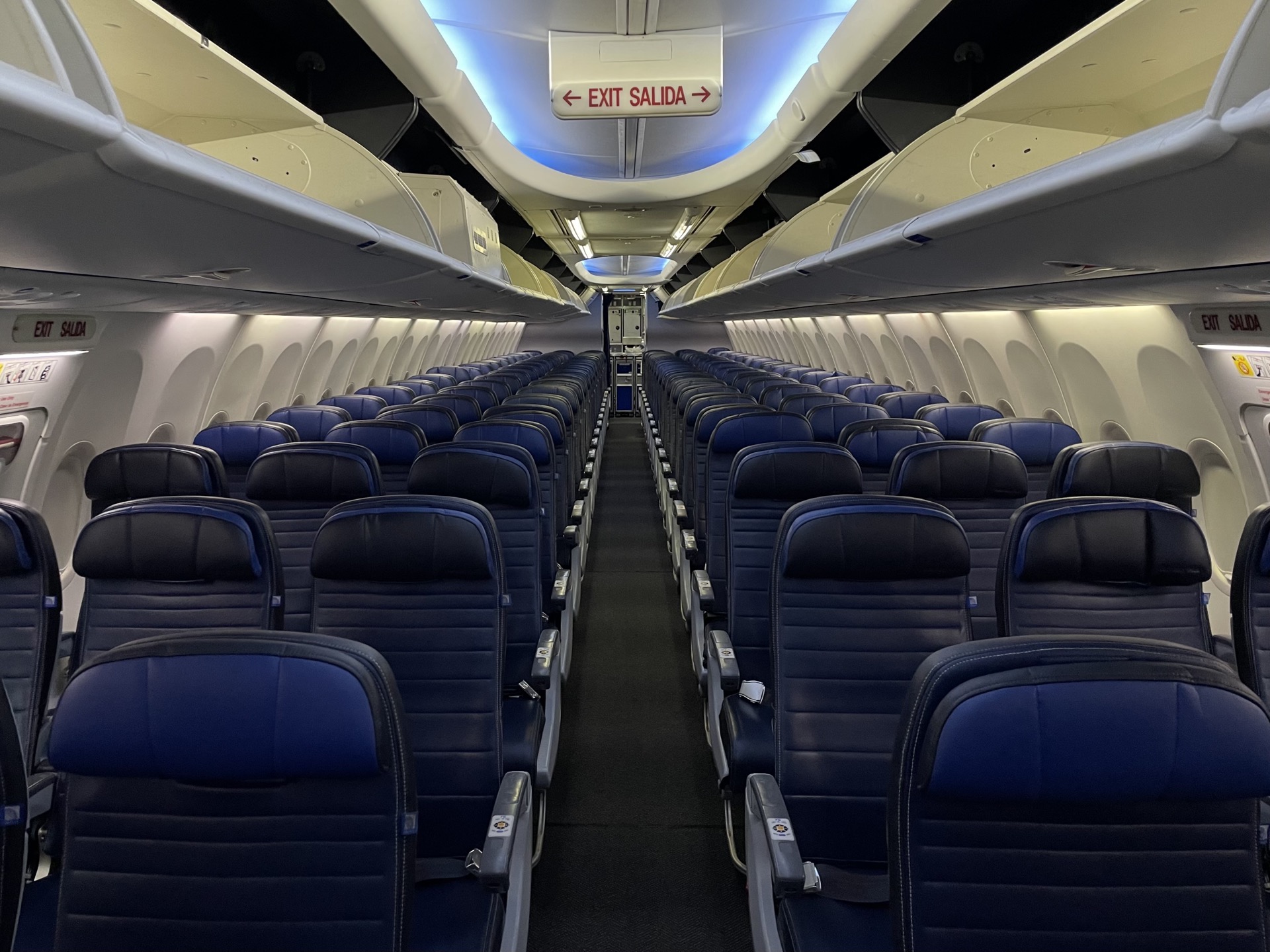 Earning Points on the Chase Sapphire Reserve
The Sapphire Reserve earns points at the following rates:
10X total points on "Chase Dining" purchases
10X total points on hotels and car rentals booked through the Chase travel portal
5X total points on flights booked through the Chase travel portal
3X total points on all other travel
3X total points on all other dining
1X total points on all other purchases
3X to 10X Points on Travel
The 10X points on hotels and car rentals booked through the Chase travel portal is an industry-leading return, tied with the Capital One Venture X card. The Amex Platinum, by comparison, only gets 5X total points on hotels booked through Amex travel, though it also gets a full 5X points on flights booked directly through airlines.
The sticking point here is always that you might find better prices outside that Chase travel portal, or you might get better perks by booking directly with a hotel. If you find a good price, though, and perks aren't an issue, you can find a lot of value here.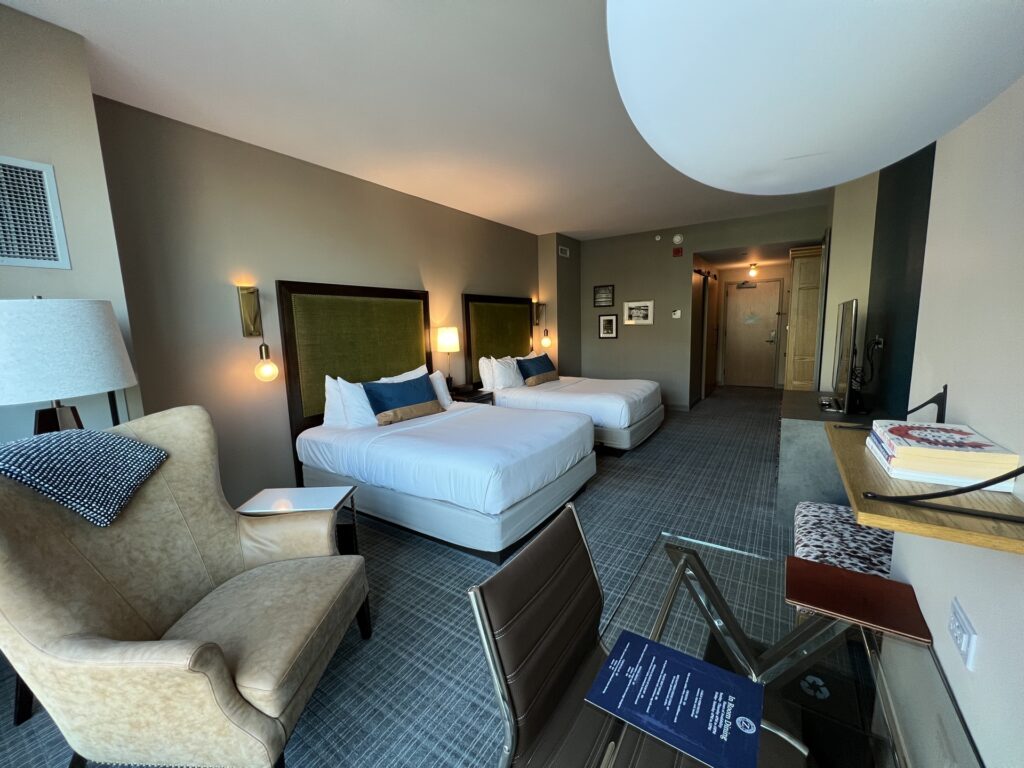 If you found a $2000 hotel stay worth booking in the Chase travel portal, you'd get 20,000 points booking with Chase Sapphire Reserve or 10,000 booking with a Chase Sapphire Preferred. The 20,000 points are worth around $300 to the Reserve cardholder. The 10,000 points are worth around $125 to the Preferred cardholder, and you've already made up $175 of the difference in the annual fees for these cards. (Note these are the minimum values we assign to the points based on their value in the Chase travel portal. If you transfer them to airlines or hotels to book premium experiences, you may get more value.)
The 3X earning on all other travel is also a step above most competitors. After airfare and hotels your travel category spending probably isn't gigantic, but, as noted earlier, even my daily subway rides in New York categorize as travel.
3X to "10X" Points on Dining
One thing that sets the Chase Sapphire Reserve apart from its closest competitors is that it has enhanced earning on dining as well. I can't speak to the 10X "Chase Dining" earnings, but the 3X earning on dining is one of the best returns you'll find on a major card, beaten only by the American Express Gold Card, which earns 4X points on dining.
You can find card combinations that match or beat the Sapphire Reserve—like the combinations of the Amex Platinum (for hotels and air travel) and the Amex Gold (for dining)—or single cards that also earn decently in both categories (the Citi Premier earns 3X on dining and select travel), but it's hard to find a single card that readily beats the Sapphire Reserve. (Notably, both the Amex Gold and the Citi Premier earn bonus points on groceries, which the Sapphire Reserve does not.)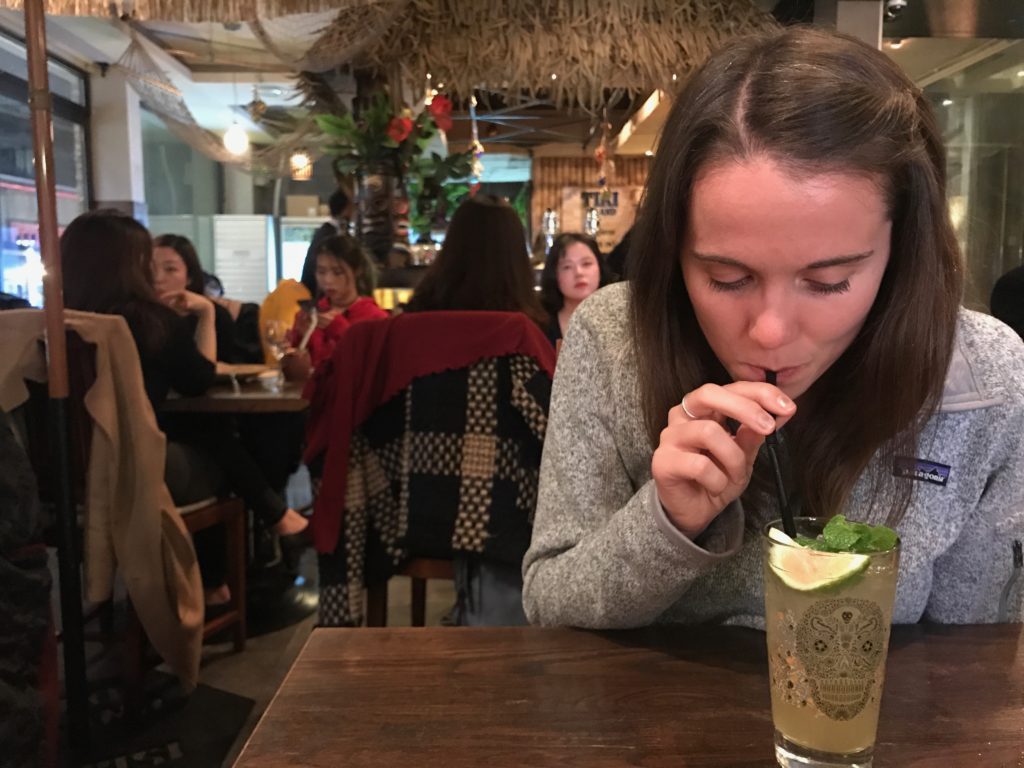 Chase Sapphire Reserve Travel Credit
We have a separate post where we go into detail about the Chase Sapphire Reserve travel credit. The important thing to know is that this $300 credit:
applies for any transaction that codes as "Travel" and
is automatically applied until the $300 is used
These are two key features that make it one of the best travel credits in the industry. The credit is so easy to use that most cardholders won't even have to be intentional about using it if they regularly use the card. For example, I've had both SunPass (the Florida toll system) and MTA (the New York subway system) charges code as travel. (That's not even getting to the fact that you really shouldn't even be reading this review if you don't spend at least $300 each year on travel.)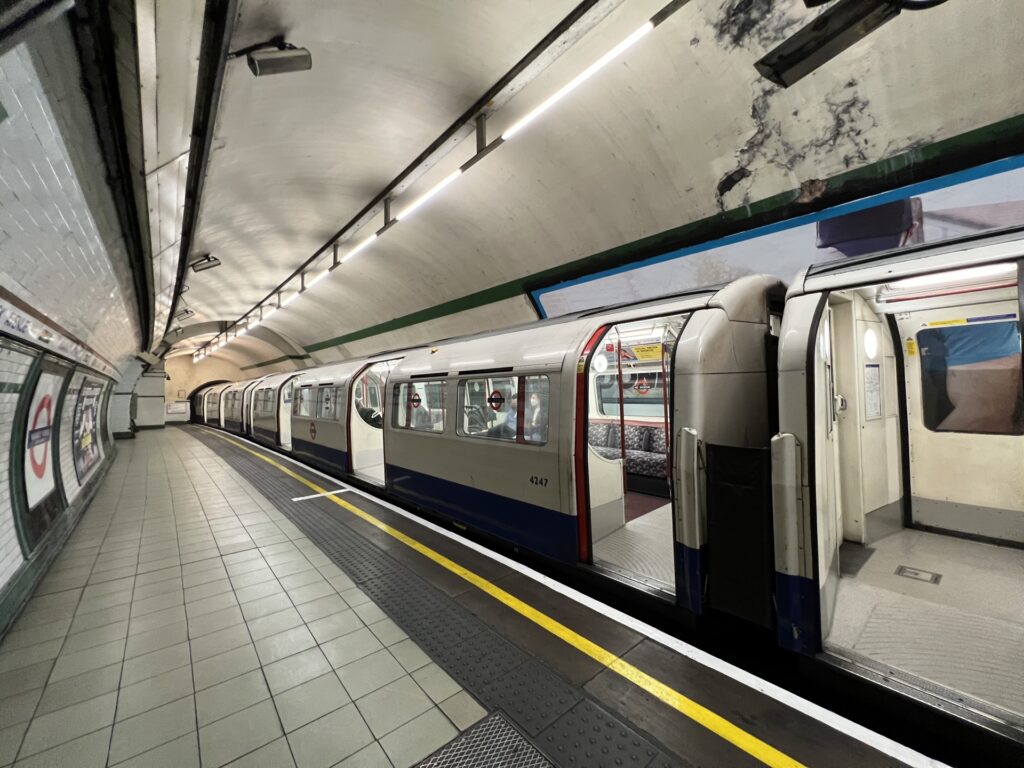 Other Chase Sapphire Reserve Perks
The rest of these perks are ones you should be aware of, but that probably won't be dealbreakers when it comes to your decision about the card.
Get More Out of Chase Ultimate Rewards Points
Chase Sapphire Reserve cardholders get 1.5 cents per Chase Ultimate Rewards point when using their points to pay for travel in the Chase Travel Portal. This compares with 1.25 cents for Chase Sapphire Preferred cardholders and the baseline of 1 cent that, say, Chase Freedom Flex cardholders get.
For example, the below list shows how many points you'd need to pay for a $150 flight (booked through the Chase travel portal) if your only Chase card was a Freedom Flex, Sapphire Preferred, or Sapphire Reserve:
Freedom Flex — 15,000 points for $150 flight
Sapphire Preferred — 12,000 points for $150 flight
Sapphire Reserve — 10,000 points for $150 flight
1.5 cents is nice, but it won't always be the best way to get value out of your points. If you have a Sapphire Preferred or Reserve, you can transfer those points to partner airlines and hotels, where they can have even more value.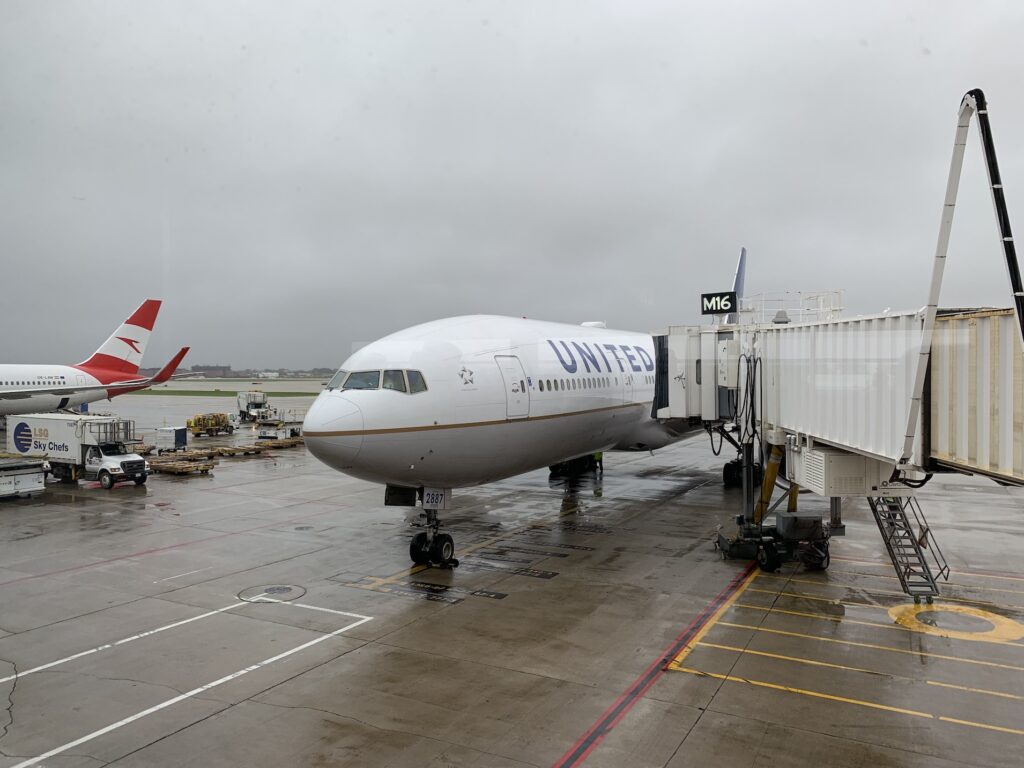 Transfer to Partners for Premium Redemptions
For example (the first one I thought of, honestly), you can transfer points from Chase Ultimate Rewards to Singapore Airlines, where at this moment a $1,806 Business Class flight from JFK to Frankfurt costs 87,500 points. That's just over 2 cents per point.
But we can do even better. Looking at First Class on that flight, the cash rate is $6,729, versus a points rate of 143,500. That's over 4.5 cents per point!
Now, that's not to say this will always be the best use of the points for you. For example, I'd take the "worse" redemption option above—the business class option that gets 2 cents per point—over the "better" option—the First Class option for 4.5 cents per point—because I don't particularly value the upgrade from business to first at 56,000 points in this case.
You might very well find that using your points at 1.5 cents for a cash rate on a simple domestic flight is the best way to go.
Our Chase Ultimate Rewards points have contributed to a variety of fun redemptions, including the Singapore Suites (A380), Air Canada 787 Business Class, and Business class on the Emirates A380.
You can read more about the Chase Ultimate Rewards transfer partners here.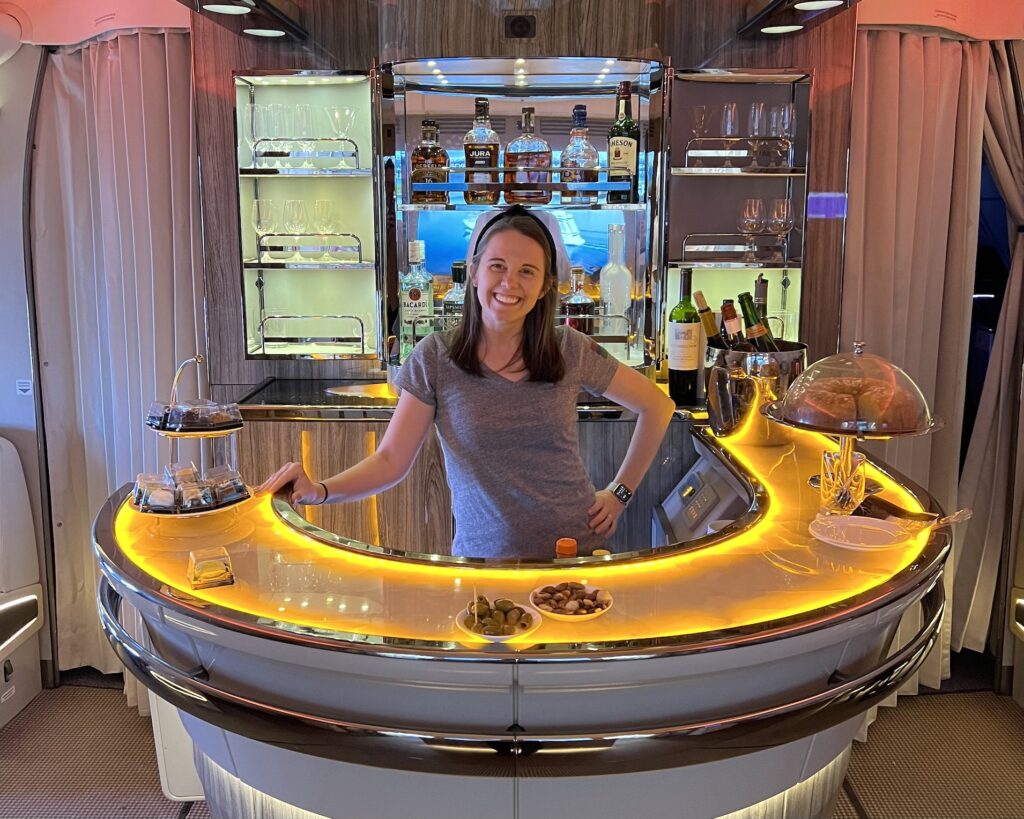 Lyft, Doordash, Instacart, and GoPuff Benefits
The DoorDash benefit includes DashPass through December 31, 2024. Once you activate that benefit, you'll get a monthly $5 credit in your DoorDash account that can roll over up to three months (i.e. it will cap at $15 if you leave it unused).
The Chase Instacart benefit includes a free year of Instacart+ (usually $99 per year, must be activated by July 31, 2023). Once you activate that free year, you'll also get $15 per month in statement credits for Instacart, through July 2024.
Through March 2025, Lyft rides earn 10X points on the Sapphire Reserve. Sapphire Reserve cardholders also get 2 free years of Lyft Pink All Access (must be activated by December 31, 2024).
Through December 2023, Chase Sapphire Reserve cardholders can also get $10 in monthly statement credits for GoPuff purchases.
Altogether I value these benefits at a total of about $180. That's $120 for the Instacart benefit, $60 for the DoorDash benefit, and $0 for the others. My personal evaluation is pretty straightforward. I'm not a regular Instacart user, so I'm going out of my way to use the credit and getting about $10 per month of value out of it. I am a regular DoorDash user, so I get the full $5 per month. I'm not a Lyft user. I'm not a GoPuff user, and that credit is available via several no-fee cards.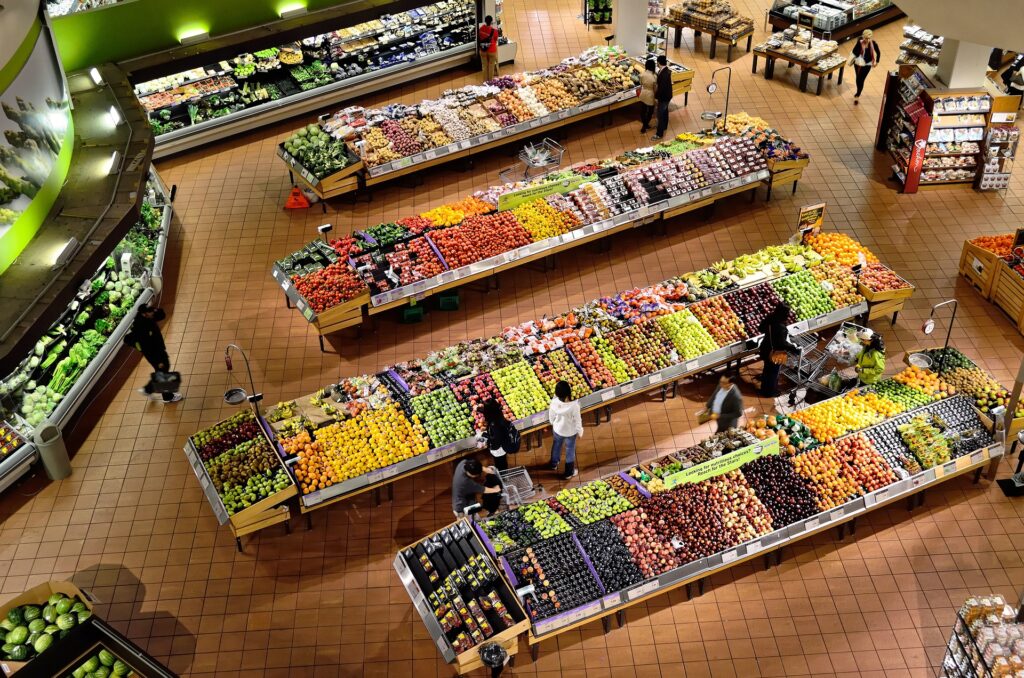 Priority Pass Select
Priority Pass is an airport lounge program that provides access to over 1,300 lounges worldwide. Membership is most valuable if you regularly travel through airports with lounges in Priority Pass and where you don't have access to other (better) lounges.
For example, we regularly travel through MCO (Orlando International Airport), which has two lounges on Priority Pass (both "The Club MCO"). Since we fly a variety of airlines, don't have status, and often aren't flying premium cabins, these lounges are usually our best option for these trips.
Overall a visit to most lounges on Priority Pass is going to be worth the cost of a few drinks and maybe a lunch, though in some cases "lunch" means a plate full of side-quality pasta and charcuterie. Plus, if you (or a partner who you travel with) has another premium card with Priority Pass, the marginal value of getting another membership is $0 or near $0.
A common complaint about Priority Pass is that so many people have it nowadays that the included lounges are getting overcrowded. This is true in some cases, but it's going to vary lounge by lounge and trip by trip.
Cardmembers also get full access for up to two guests (additional guests are $27 per visit). If you have multiple children, it might be useful for both you and a partner to have separate Priority Pass memberships to avoid guest fees.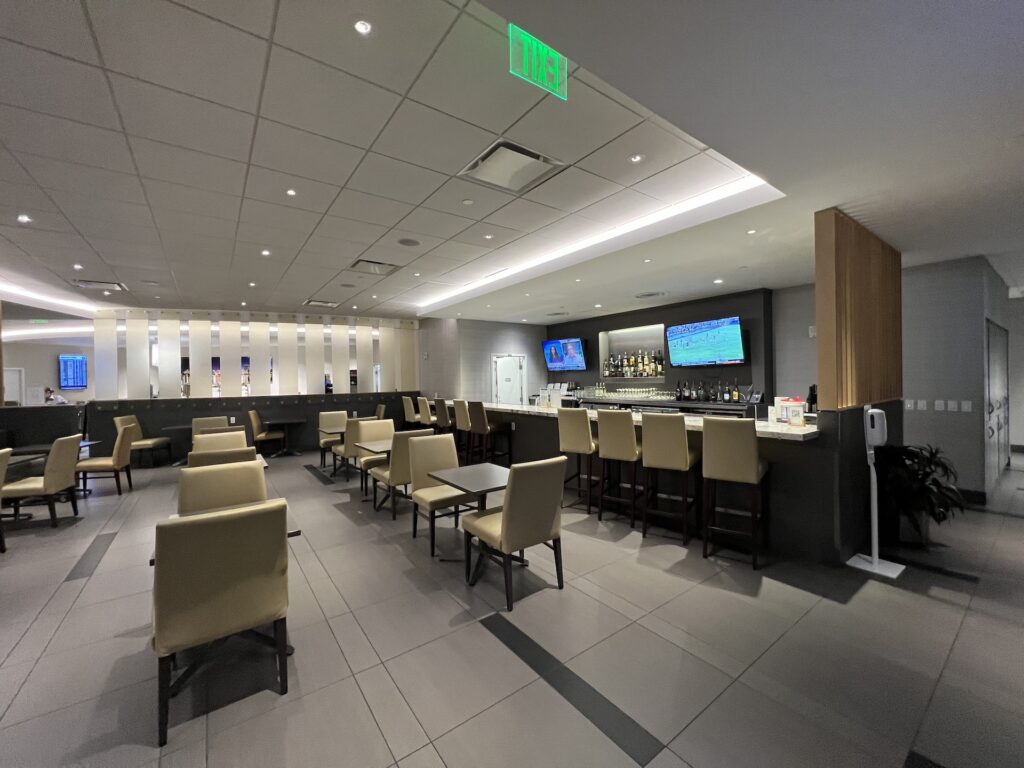 Global Entry / TSA PreCheck / NEXUS Fee Credit
Cardholders get up to a $100 statement credit once every four years for signing up for Global Entry, TSA PreCheck, or NEXUS. This is another perk which is common among premium cards, but if you're getting any of these (we recommend Global Entry), it has value.
The Luxury Hotel & Resort Collection
The Luxury Hotel & Resort Collection is a program available to select Chase cardholders (including Chase Sapphire Reserve cardholders) that includes special perks when booking through Chase at participating hotels. In particular, if you book through Chase at a participating hotel, you'll get:
Daily Breakfast for two
Special benefit worth up to $100 (for example, a resort credit)
Room upgrade (subject to availability)
Early Check-In / Late Check-Out (subject to availability)
While these perks can be nice, they're contingent on (1) it making sense for you to book through Chase (so, no significantly better prices elsewhere) and (2) in some cases, availability.
Travel and Purchase Protection
The Sapphire Reserve offers a suite of "hope you never need them" insurances. These include things like:
primary rental car collision insurance
trip delay / interruption / cancellation insurance
lost luggage reimbursement
purchase and return protection
It's good to put your major expenses on a card that offers this sort of protection. I wouldn't recommend a card just for these protections, but it is notable that the Sapphire Reserve offers arguably the best level of protection.
Conclusions
The hefty $550 annual fee is enough to make anyone think twice about the Chase Sapphire Reserve. Happily, the generous $300 travel credit more or less directly offsets this fee, leaving you with a $250-per-year premium travel card.
In recent years, Chase has sort of trended toward the "coupon book" method of justifying annual fees, with the Instacart and DoorDash partnerships leading the way. But that's cash-in-hand for many people, and the card still offers tremendous value beyond these byzantine partnerships.
With a whopping 10X points earned on hotels booked through Chase as a ceiling and a solid floor of 3X points on all travel, any regular traveler will find plenty of value in the card. If you don't have another premium card in your wallet, the Priority Pass membership and Global Entry / TSA PreCheck / NEXUS Fee Credit are even more value.
Between the travel, Instacart, and DoorDash credits, I've outlined $480 of personal value I'm getting from the card each year. That leaves me $70 in the hole, but the earnings rates for the card will more than make that up.
I'm not sure I have much wiggle room above $550 for the card, particularly as I'm now carrying the Amex Platinum, which offers 5X points on flights booked directly with airlines. If the fee got pushed much higher, a downgrade to the Chase Sapphire Preferred could be in order. For now at least, the Chase Sapphire Reserve will be sticking around.