In this post I'll talk through how I'm using the Amex Platinum Entertainment Credit this year. I'll discuss the services covered by the credit, how I evaluate some different options, and the three ways I plan to use the credit this year. Read on to learn all about the Amex Platinum Entertainment Credit!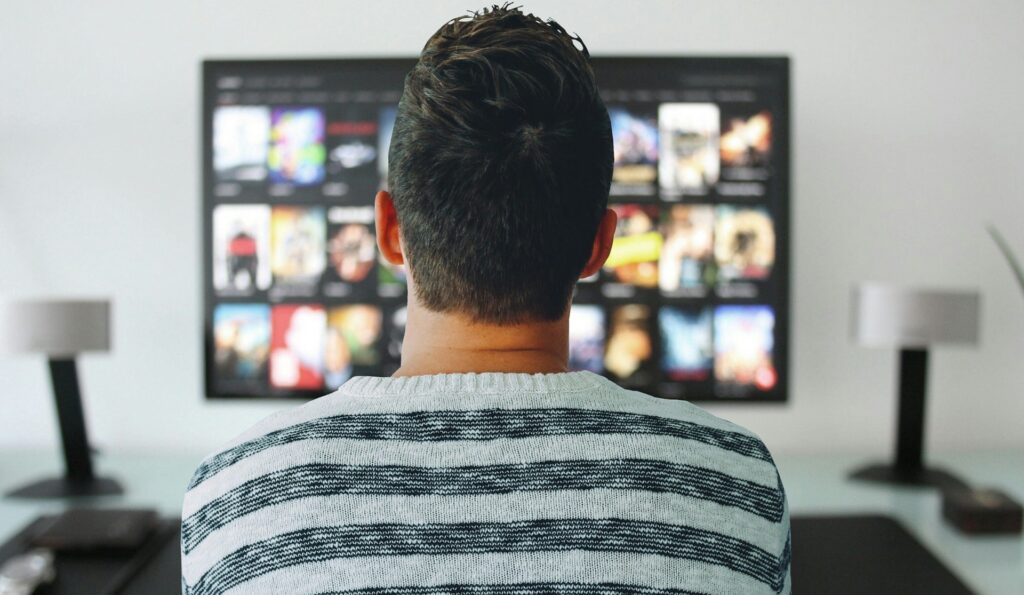 Update: Audible Leaving, WSJ Joining
The Wall Street Journal is now a part of the monthly entertainment credit. We personally pay $6.00 per month for a WSJ package currently, so this is a gain for us. However, beginning October 2, 2023 Audible will no longer be covered by the Entertainment Credit. This is a personal loss, as I had really fallen in love with Audible since getting my Amex Platinum. I'll be updating this post again in October to account for both changes and a new accounting of how I'm using the credit.
The Amex Platinum (Briefly)
The American Express Platinum personal card is a premium credit card with a hefty annual fee—$695. It makes up for this fee in part through a variety of credits. Including:
$300 for select Equinox expenses
$240 for select entertainment expenses
$200 for select hotel bookings
$200 Uber cash
$200 for select airline expenses
$189 for CLEAR
$155 for Walmart+
When you do the math, that adds up to nearly $1600 in credits, well more than the annual fee. Of course, math is often cleaner than reality, and this is such an instance. In particular, using credits for things you wouldn't have otherwise bought doesn't really offset the annual fee. One of the trickier credits to get maximum value out of is the Entertainment credit.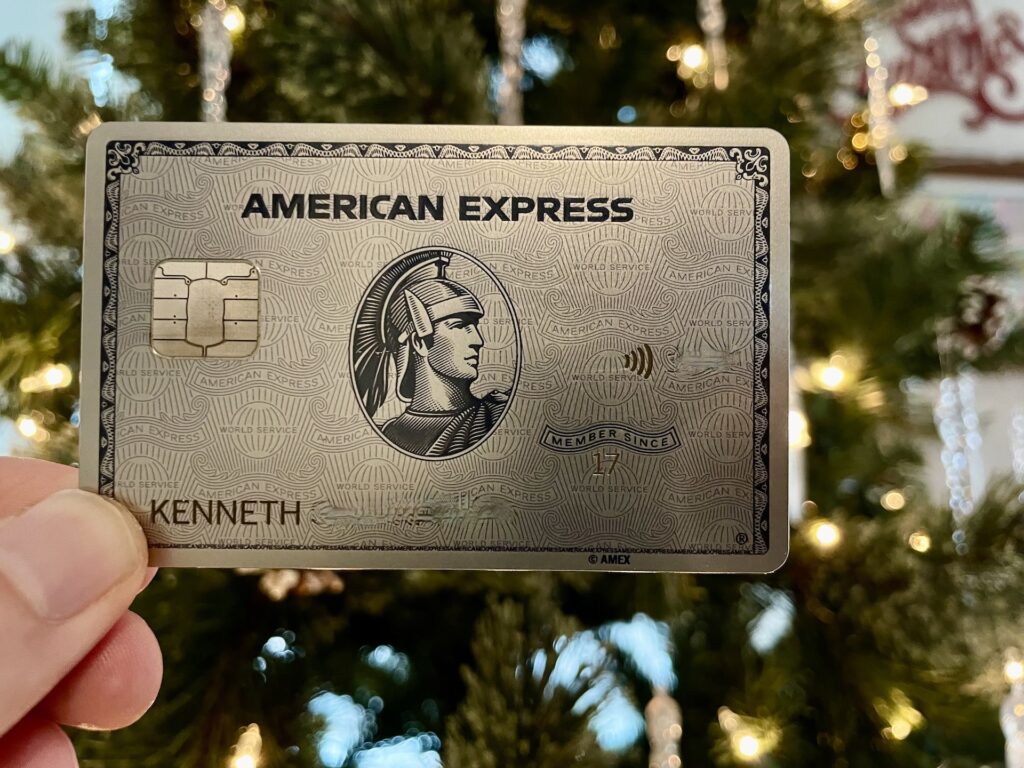 Basics of The Amex Platinum Entertainment Credit
The Amex Platinum Entertainment Credit is a $20 monthly credit that covers purchases from a select set of entertainment services. Specifically, the services are: Audible, Disney+, ESPN+, Hulu, Peacock, SiriusXM and the New York Times. We discuss these in more detail below.
While the credit is sometimes advertised as a $240 annual credit, it's really a $20 monthly credit. Spend $25 in a month on these services and you'll only get a $20 credit that month. Spend $15 each month for the first 11 months of the year, and you'll still only have up to $20 remaining in December.
The credit requires enrollment, which is easy enough to do through the Amex website. Once enrolled, the credits automatically apply to qualified purchases. The most important caveat for a purchase to be qualified is that it generally has to be made directly through the service website. For example, subscribe to Hulu on Hulu dot com, don't do something like subscribing via Apple in the Hulu app on your iPhone.
The $20 credit can be spread across multiple transactions, so if you spent $15 on Hulu and then $7.95 on Audible, you'd see a $15 credit followed by a $5 credit.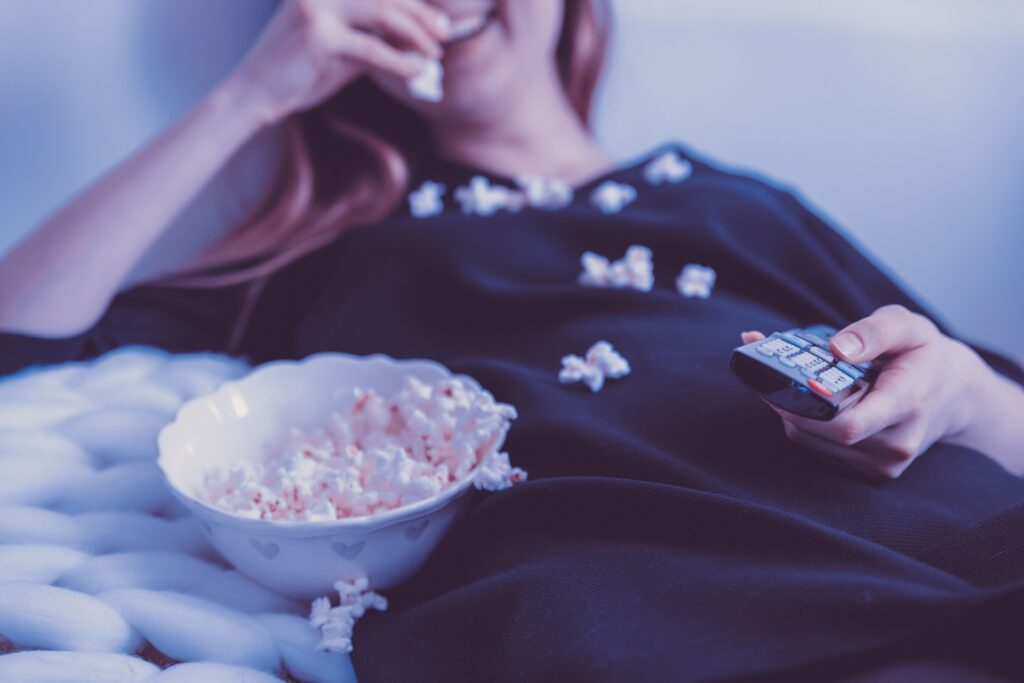 How Valuable Is The Entertainment Credit
As with all credits, if you didn't already subscribe to these services then you probably won't get full value out of the credit. If Audible Premium Plus was worth $14.95 per month to me, I'd already be paying $14.95 per month.
As we'll see, for our first year we're getting reduced value out of it. I'll use the $20 each month, but for services I don't necessarily value at $20 per month.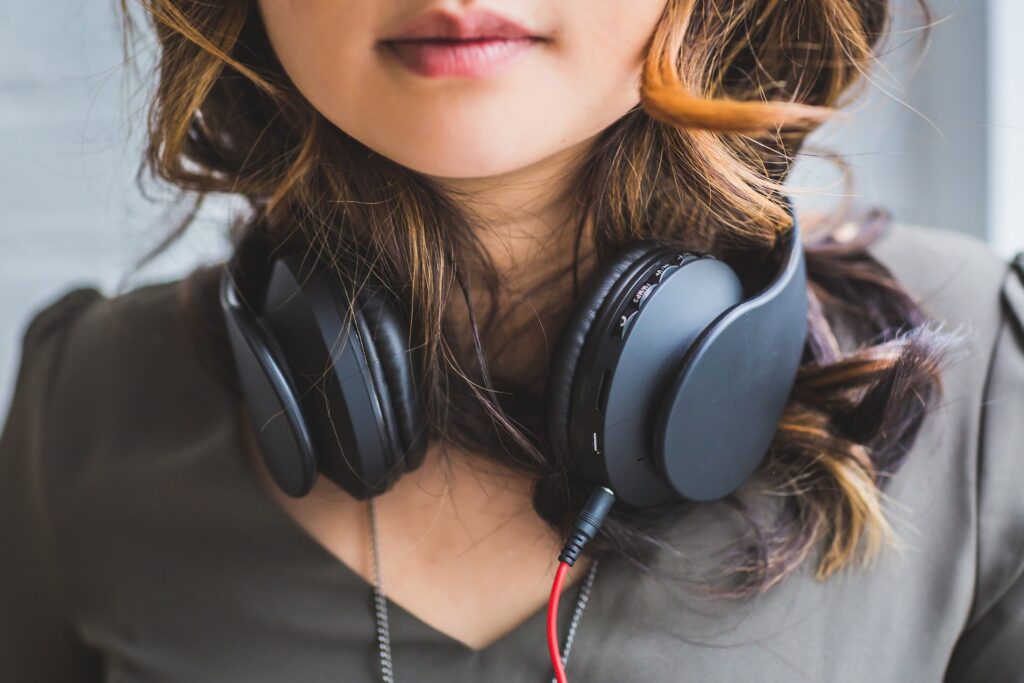 Services Covered by the Amex Platinum Entertainment Credit
Let's talk a little bit about the services that are covered by the credit. I'll list some (not all) of the subscription options for each service. I'll also provide my personal opinion on them just to add a little context to how I wound up using the credit.
Audible. Audible plus costs $7.95 per month and includes access to the Audible Plus catalog, which is a selection of, let's say, "less popular" items. The $14.95 Audible Premium Plus option includes Audible Plus along with a monthly audiobook credit that can be used for any item on Audible.
Audible also has the option to purchase individual audiobooks. Because the most popular books are more expensive than the $14.95 price for a monthly credit, this won't always make sense. But the variance in prices can make this one of the better ways to use the credit. I provide an example of this below.
Disney+. Disney+ has a basic option for $7.99 per month that includes ads and a premium (no ads) option for $10.99 per month. We're currently on an annual Disney+ plan, so this isn't a viable use of the credit.
ESPN+. ESPN+ costs $9.99 per month and includes access to an exclusive library of content, along with some live broadcasts. I've paid for ESPN+ in the past, and while I enjoyed the content I didn't use it enough to justify the price.
Hulu. Hulu with ads costs $7.99 per month. Without ads, Hulu costs $14.99 per month. I like Hulu and have had the option with ads for a while. Upgrading to "no ads" just to use my credit definitely feels like it would be a bit of a sucker move.
Disney Bundles. There are a few bundles available that include a mix of Disney+, ESPN+, and Hulu. Hulu and Disney+ with ads costs $9.99 per month. All three with ads costs $12.99 per month. All three with no ads on Hulu and Disney+ costs $19.99 per month.
Peacock. Peacock previously had a free plan, which we had and which continues to offer us some content. Unfortunately they no longer offer that, and now your options are $4.99 per month (with ads) or $9.99 per month (no ads, some other bonuses). Recently, the ads plan had a sale on the annual plan for $29.99 (renews at $49.99).
SiriusXM. SiriusXM plans range from $4.99 per month to $22.99 per month. You can see all their plans here. I have Spotify and no interest in SiriusXM.
The New York Times. The introductory offers for the New York Times (as of publication) are $6 every four weeks for "All Access" or $4 every four weeks for news only. After a year, these price spike to $25 / four weeks and $17 / four weeks (though I imagine there's some way around that).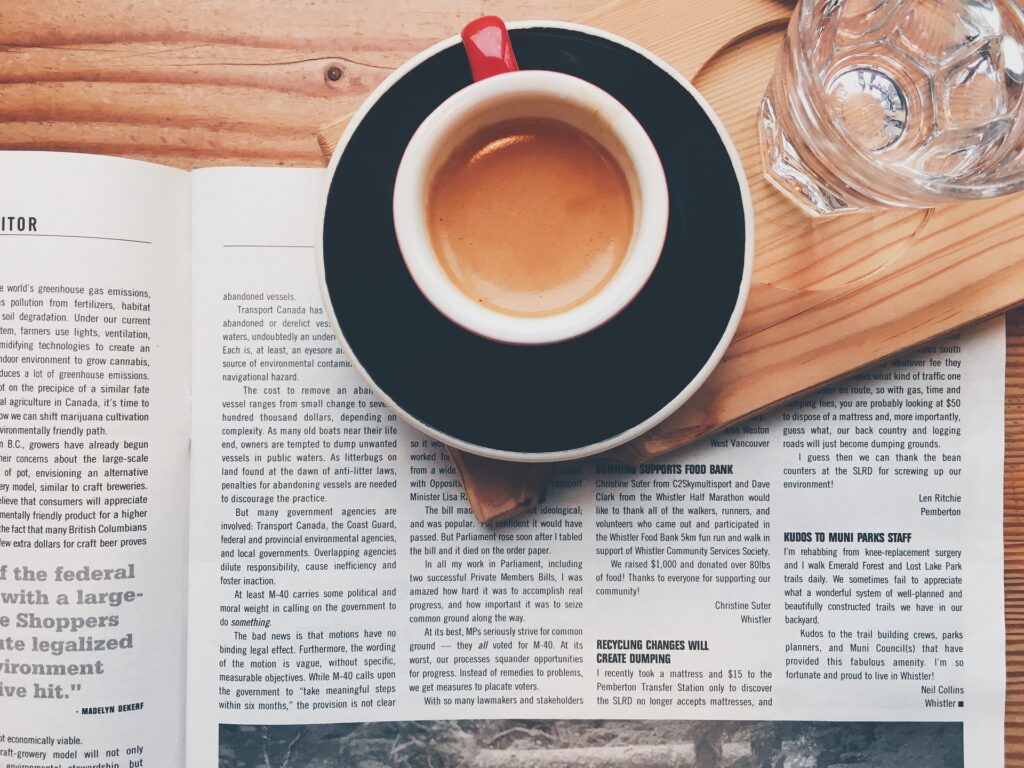 Annual Plans
One of the trickiest parts of using this credit efficiently is that several of these services offer annual plans. For example, Hulu's plan with ads costs $7.99 per month or $79.99 per year. If you're a Hulu user who would typically use the service for an entire year, you're wasting $15.89 over the course of a year if you use monthly billing.
To be clear, you can use the credit toward annual plans, but it's still just a monthly credit. That means if you pay $79.99 in January for a year of Hulu, you'll get your January credit of $20 for that purchase, but you'll still have 11 more monthly credits to use. Since you paid for a year of Hulu in January, you can't use them for that.
How I Use My Entertainment Credit
If I were starting from scratch, I'd easily use the credit for the Disney bundle with no ads on Hulu and Disney+. I use both of these services and prefer no ads. Since Hulu with no ads costs $14.99 and doesn't have an annual option, this is a pretty easy selection.
Unfortunately, I'm not starting from scratch. Until later this year, I'm on a Disney+ annual plan. So while I might revise my credit usage once that plan expires, I've still got to come up with a plan until then.
This leaves me considering Audible ($14.95 monthly), Hulu ($7.99 or $14.99 monthly), Peacock ($4.99 or $9.99 monthly), and The New York Times ($4 or $6 every 4 weeks).
One approach would be to subscribe to one of Hulu (no ads) or Audible and one of Peacock or New York Times, using just about $20 per month. Unfortunately, I didn't really feel drawn to Peacock or The New York Times. Completely overthinking this, I wound up with a pretty complicated plan for using the credit this year.
Use 1 — Hulu and Audible
Initially, I opted for Hulu (no ads) and Audible. I was given a free trial of each for the first month, which gave me a good opportunity see how I felt about these services. If I kept them, I'd be paying roughly $10 out of pocket total for the two services each month.
At the end of the first month, I decided I didn't need a new Audible audiobook credit each month, so I went to cancel my subscription. This would leave me with $5 of the credit unused each month (or I could pick another use), but I didn't feel like the monthly audiobook was worth the $10 out of pocket. Happily, I was offered to continue for 3 months at $7.50 per month. This was only $2.50 out of pocket for me (since $5 was covered by the credit). That sounded like a fine deal, so I accepted it.
But then something happened…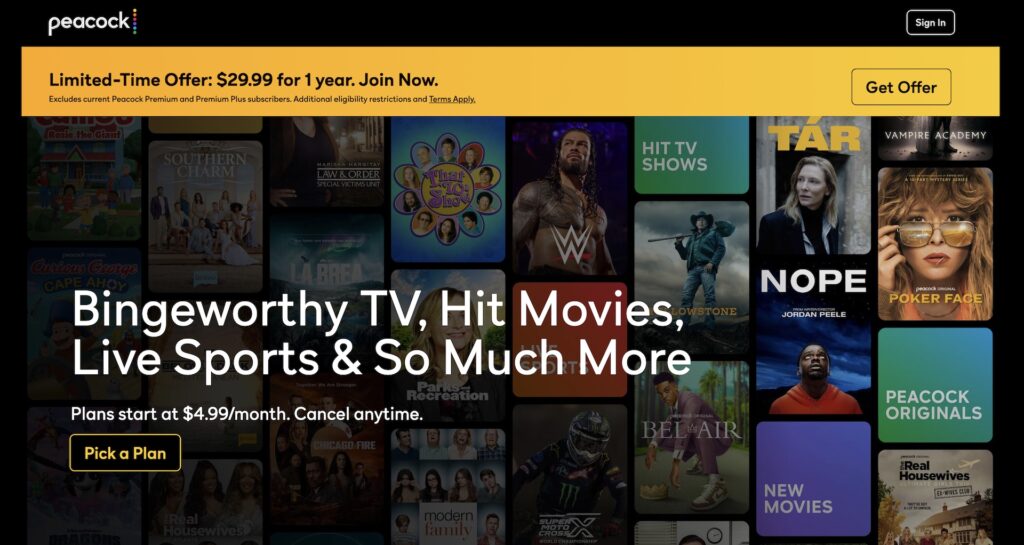 Use 2 — Peacock Annual Subscription
As I mentioned, it just so happened that Peacock was offering a sale for $29.99 for a year. I actually encountered the offer while researching this post. This seemed like a reasonable option to me, but I'd already planned to use my credit for the month.
It turns our we'll actually be out of the country for most of our next Hulu billing cycle. While we would have options for using Hulu overseas, we won't use it as much just by the nature of travel. So I decided to go ahead and pause my Hulu subscription, saving me $15 and allowing me to use my February credit for the $20 of the Peacock purchase.
Thinking to pause the Hulu subscription is interesting because I wouldn't have done it if I hadn't been buried in the mental gymnastics of using the credit. Then again, I probably wouldn't have spend the money on Peacock (or Audible, for that matter) if I didn't have this credit to use.
Use 3 — Sale Books on Audible
Finding that I was overrun on Audible credits and that there was a large sale going on, I decided to pause both my Hulu and Audible subscriptions, and instead buy two audiobooks. I bought two books for $11.71 and $7.55, both 50% off. The total came to $19.26, and the credit was applied to my account (twice, since the purchases were separate) just a few days after the purchases.
I followed this up the next month with an Audible monthly credit ($14.95) and a sale book for $4.99. The total came to $19.94, another month of almost perfect use of the credit.
Use 4 — Disney Bundle (no ads for Disney+ and Hulu)
Once my annual Disney+ subscription lapses, I'll probably switch to the $19.99 monthly Disney bundle with no ads on Hulu and Disney+. The annual subscription to Disney+ with no ads costs $110. Hulu without ads is $15 per month ($180 per year). This makes $20 monthly actually good value for the two services combined.
Conclusions
While I was initially optimistic about the entertainment credit, I was a bit disappointed to see how messy my actual usage has gotten. Once I'm able to switch to the $20 monthly Disney bundle, I'll be getting full value out of the credit. Until then, I'm basically getting a hodgepodge of services that I might have otherwise overlooked.
To be fair, one of the "perks" of a credit like this is you discover new things. I've actually really enjoyed my first two Audible audiobooks. And (surprise, surprise) I like Hulu without ads. I'm interested to see how my usage shapes up as the year goes on. I'll update this post if anything changes!